get elephant's newsletter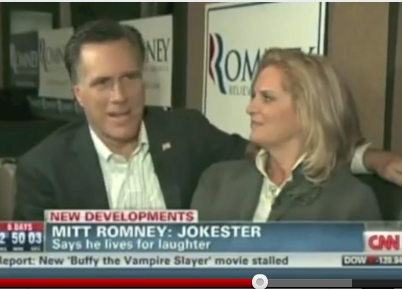 Twihard Romney: I like humor!
In 2000, voters were said to go for the candidate who they'd rather sit down in a bar with and join for a beer. Personality, humor, relaxation, affability and maitri, comfort with oneself…this is vital to leadership.
My favorite video find in three kalpas:

A video tribute to the unspeakable, soul-crushing awkwardness and general vapidity of Republican presidential candidate Mitt Romney.
On the other hand…here's a compilation of Barack, behind the scenes: