get elephant's newsletter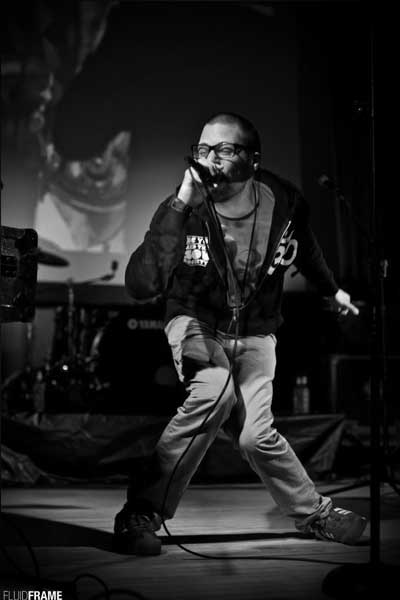 "Equal parts Indian raga and old school hip-hop, "Be The Change" is a labor of love spanning four years of creative collaboration between rapper MC Yogi, musical co-producers Robin Livingston and Niraj Chag and animator Michael Rosen of Samplistic Media.
The first incarnation of "Be The Change" was released in anticipation of the 2008 presidential election.
Four years later, the song and official video celebrate another crossroads for conscious leadership and peaceful action."
"We wanted to make a rich, cinematic pop-up book," said MC Yogi. "Our vision is to make it easy for people to connect with Gandhi's teachings and show how leaders from the Dalai Lama to Bob Marley have continued his path. We all have the opportunity to become peaceful warriors…"
MC Yogi's intention is to share Gandhi's vision for all people to be the change that they wish to see in the world. The result is as infectious as it is educational.
So please, share this with the people. Yes, I suggest especially the youth should see, enjoy and know.
Endless love for White Swan Records/Black Swan Sounds because we all know why.
Plus, please be aware of GandhiServe.org.
Also, FYI:
MC Yogi's latest album Pilgrimage debuted at number one on iTunes World Music charts on June 19th, 2012 and has since remained a top five download.

MC Yogi also shares the lessons of yoga through beats,rhymes and life as an ambassador to First Lady Michelle Obama's Let's Move Initiative and an ambassador to the non-partisan political action initiative YogaVotes.

Here, see Seane Corne of YogaVotes in action: youtube.com/watch?v=tZirOfxDYvs

As hip-hop pioneer Russell Simmons says, "The world needs more artists like MC Yogi."
The track is available for purchase in iTunes.
The video also comes in observance of the United Nations' International Day of Non-Violence [Oct. 2], honoring how political and social change can come through tolerance and understanding.
Bonus! Duke Mushroom's remix, feat Jess Domain: http://www.youtube.com/watch?v=CndlG7IXUbc
 ~

Editor: Kate Bartolotta