get elephant's newsletter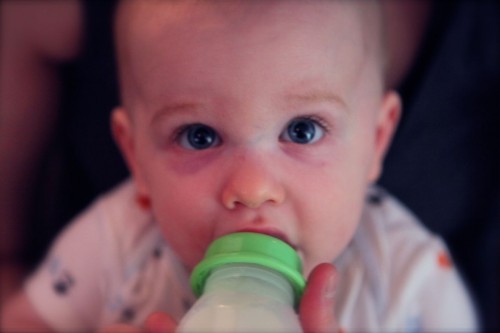 The inevitability of aging and loss, of time passing and hips giving out, still ruins me.
This week I planned to write about something other than the recent shootings in Newtown, Connecticut.
This was partly because so many eloquent writers have said the things I want to say, the way I wish I could say it if I had half their talent. I'm not a journalist or a therapist or a sage of any sort. I'm also not a parent. So my voice is one that might not be needed.
It might not have been needed two days later, either. It was 7 a.m., and I was on my usual morning walk with my dog. I had her leash in one hand, my phone in the other. I was talking to my 95-year-old grandmother.
"Last night," she said, "I was so tired I just fell into my bed with my clothes and shoes on. I just don't feel very good, honey."
My grandmother is 95, yes. She has a right to fall asleep with her clothes on. I certainly did myself this past weekend after a few too many holiday martinis. But this is a woman who has methodically cleaned her face with Pond's cold cream and tissues every night for at least the last 60 years. This is a woman who believes that wearing lipstick is a social responsibility. This is a woman who was taking Tai Chi classes only months before.
"I'm just old," she said. "I'm just very, very old."
In her voice was resignation. She has, in the last decade, lost a husband, sister, daughter, best friend and almost all of her contemporaries. She attends more funerals than parties, sees more death than new, infant life.
Bette Davis, who really was a sage of a sort said, "Old age is no place for sissies."
In this, my grandmother has a leg up. You would never mistake her for anything but tenacious. She is a child of the depression, a hard worker from the moment she came into this world. During high school and college she worked two jobs and dedicated herself to the debate team—a skill, I can attest, she's never lost.
Her mouth was sharp, and she was an inexhaustible dancer who organized the YWCA parties for the World War II troops. The men, they loved her, but she had very little time to flirt. Those were, she's told me, her happiest years. She was single and independent and beautiful. She waited until she was 27 to give that life up—longer than most of her peers.
Motherhood and marriage in the 1950s didn't require dancing or debate. It was hard for my grandmother to transition into this new life, one where her opinion didn't necessarily matter. She was to make sure the children behaved and didn't earn bad reputations. She was to make sure her husband was well-fed and comfortable at all times. In this, she was very successful—if not happy.
I wouldn't say she was unhappy, either. I don't think she thought much about it, given that her whole entire life she'd been used to working so hard to survive. Navel gazing is a foreign concept to her. If she did look at her navel for more than five seconds, she'd convince herself she needed to go on a diet and would immediately begin a fitness regimen. Introspective people, like people with tattoos, strike her as somewhat distasteful.
So I don't think she was crafting dream journals or thinking about her self-esteem in secret for all those years. I think she was as contented as she hoped to be: adoring husband, intelligent daughters, Williamsburg Colonial-style house in suburbs, good neighbors, good church. After the depression, this was practically Utopia.
I didn't really know my grandmother intimately until my grandfather died. We'd spent holidays and vacations together, and during my teenage years we showed each other our fangs a few times. I knew the hard details of her life, the facts and dates, but not the emotional depth of them. Her husband's death was very difficult for her, and because of this she let me into her private pain more than she ever had. She was so vulnerable, this creature of action, when there was nothing she could do.
Her period of surrender was brief. She moved into an apartment and began making new friends and seeing movies and learning about Charles Dickens. Her eyes had long been failing her, so she'd sit up late into the night with a magnifying glass pressed to a book and slowly comb over the words. To her delight, my mother bought her a Kindle so she could expand the print and read comfortably. No book was safe from my grandmother after that. She devoured them.
In these last years she's been amazingly open and experimental. She's tried yoga and Tai Chi and massage. She reads about the Dalai Lama and watches documentaries about Frida Kahlo. Not long ago, she called me up to say that she'd seen Milk, the Gus Van Sant film about gay activist Harvey Milk. Remembering the sex scenes in the movie, I asked her if she liked it.
"It's just so sad what happened to that man," she said. "We've certainly come a long way."
The sex scenes never came up, thankfully.
She said the same thing after seeing Lincoln a few weeks ago. We spoke for 30 minutes about segregation, slavery, and the re-election of Obama. She said she thought Abraham Lincoln would be proud how far we've come in this country.
So maybe I shouldn't have called my mother after talking to my grandmother. Maybe I shouldn't have said that something was terribly wrong with her falling asleep fully clothed. She is as vivacious as any elderly person has the privilege of being, and who am I to send for the ambulance?
"This all your fault," my grandmother said on the phone from the hospital.
"Good," I said.
She was running a temperature of 102, and weak from an infection in her blood. For one long, sleepless night, the doctors didn't know if she would recover. I knew that she was terrified of dying in a hospital after seeing her husband's prolonged fight with cancer. I knew that she was determined to die with a clean house and a fresh coat of L'Oreal lipstick. No machines, no fluorescent lights, just her and God.
I don't know if I should've made that call that day. Certainly, someone in her circle would have noticed her absence or my mother would have reached the same conclusion before I did. I'd been watching footage of the school shooting all day—feeling helpless. Was my grandmother a bystander of all my grief and disillusionment?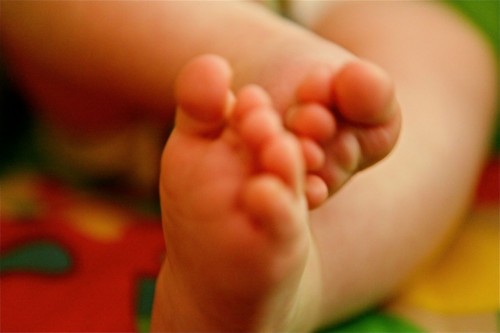 Even though yoga has taught me so much about the cycle of life, the rhythm of the natural world, I still can't accept it. The inevitability of aging and loss, of time passing and hips giving out, still ruins me. I want my grandmother to have another go at it—maybe another few years and she could learn Japanese or find a new love? Who knows what adventures await her and her walker?
However, I have to accept with grace and dignity that it's her time. She has regrets and unanswered questions, but she recognizes how lucky she was to have had all these years on earth. The tragedy in Newtown last week, allowed me to see what a gift my grandmother's long life has been. To have great loves and losses, to have regrets and successes, to live. When the pain has felt too great to bear as of late, I think of how very privileged I am to have lived long enough to experience it.
In less than a month, my nephew will make his way into this world. I want him to experience love and loss and be at my bedside when I leave my body at the ripe old age of 100.
In lipstick.
~

Ed: Brianna B.