get elephant's newsletter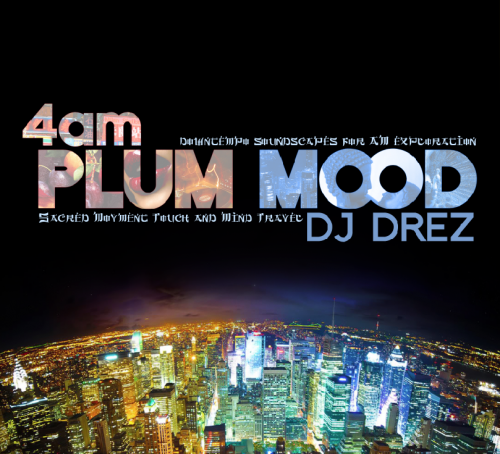 Oooh this is so nice you should listen right now:
DJ Drez is a master brewer of music. His tracks are intricately crafted to be intimate and expansive, loose yet connected. Every offering of his is artisanal, and each is worth savoring carefully.
Music is a thesis statement of sorts, a full-spectrum journey through sound.
[soundcloud url="http://api.soundcloud.com/tracks/26370769″ params="" width=" 100%" height="166″ iframe="true" /]
The Jahta Beat series is a root structure, feeding on devotion deep within the funky ground.
And 4AM Plum Mood is predawn air nudging a wind-chime, "sharp but muted" in a bright, quiet city still awake.
One of the album's highlights is the track "Lamazing," a tribute and love poem to LA, penned and sung by the warmly soulful, jazz-inspired Marti Nikko, Drez's wife.
Indeed, Lamazing is a song so beautiful it aches and makes you burst out singing in one of those whisper-yells. One almost must stomp along in a giddy tilt-o-whirl as these streets show many faces, back roads, different places; fast motion, time escaping; alive, no more waiting; lights flashing, hearts are racing; so far, love embracing; Los Angeles, so amazing!
In the same category is "Come Together Slow," which opens the album with Nikko intoning harmonic variations of the line "I want you to come together." Thus, we are invited.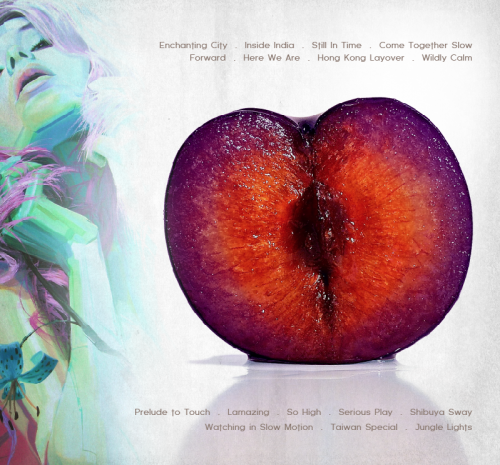 "Plum mood" was first inspired by the purple hue shed by the black light Drez kept in his bedroom/studio in the mid-90s. Whether making love or making music, he noted that the quality of the light had a specific "intelligence," a particular vibrational influence on the senses.
Yes, this album is brimming with intelligence, and one requires a touch of same to keep up. After we "Come Together Slow," we are irreversibly enchanted by the "Enchanting City" and move "Forward" on a mission into the earliest of morning.
"Here We Are" gets steamy as a lone tom thumps below simple, suggestive guitar riffs. Ambient tones drift into our "Hong Kong Layover," where crisp, exotic sounds beckon dance despite a subtle dreariness.
"Inside India" delves a bit deeper into the oncoming delirium, opening into space made for movement, flow, exploration "where one experiences more of the non-physical self."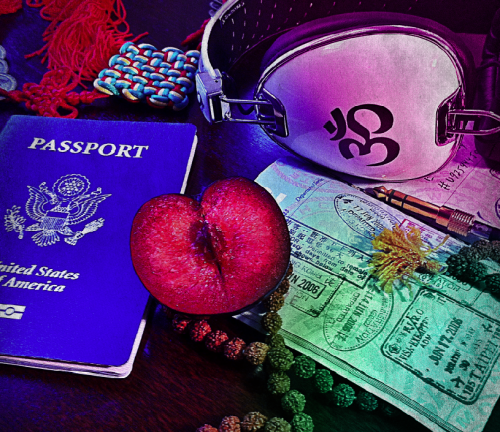 "Jungle Lights" signals the first hint of sunrise. It is sparse, but simmering with hopeful flute, organ and sitar phrases. These lead us into the pure inspiration that is "Lamazing," which then floats toward home with "Prelude to Touch."
After the excitement of a whole night out, this is the sound of arriving home and removing your shoes in silence, admiring the quiet, beautiful person there with you.
"Serious Play" provides tumbling drums and cymbals to continue the dance. "Shibuya Sway" gets sexy right away with its saxophone and synth notes. "So High" is the blissful continuation, gladly leading into dreaminess.
"Still In Time" is the story of awakening into the dream. There are no lyrics but Nikko's voice arises, soothing and sublime. This song is gentle, uplifting and imbued with a sense of purpose, of nobility and the fortitude mornings need.
"Watching in Slow Motion" and "Wildly Calm" close out the album in appropriate style, with record-scratching that might be a bird singing, and a lolling, solo horn expressing epic sentiments which eventually settle into silence.
Drez has beautifully organized this noise to act as a portal into an otherwise ineffable space of mind and time. Please accept my humble suggestion that you wake up early and listen well.


First, Drez is to accompany Janet Stone's "Down and Dirty" asana class at 6 p.m., then he will spin alongside the Luminaries starting at 10:30 p.m., right after Dave Stringer leads kirtan. Join us!
Bonus:
More Drez and Nikko…
…and more Luminaries:
http://www.youtube.com/watch?v=O2l5Z9T_x8A?list=PL72A3713D77A06407
Ed: Kate Bartolotta