get elephant's newsletter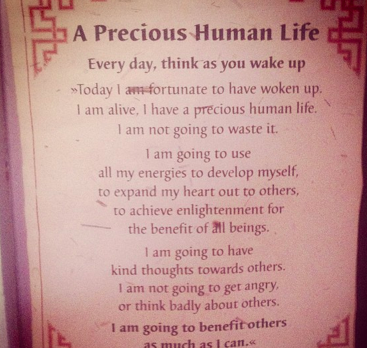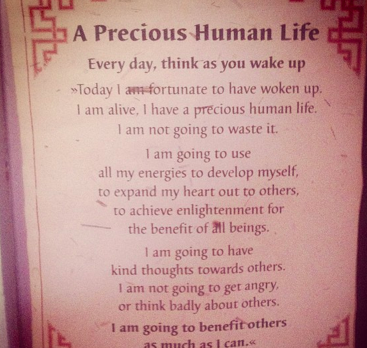 Follow @waylonlewis on Instagram for the full-sized image, high resolution.
The Dalai Lama asks us to say these words, for our own happiness, each morning.
Begin the day in this way.
Whether it's Robert F. Kennedy, Eleanor Roosevelt, Judaism…every hero and tradition has a similar mission or vision: dedicate oneself to others, and ironically, you gain in joy and love.
For more: Bodhisattva Vow.
And more: Dedicate any Merit.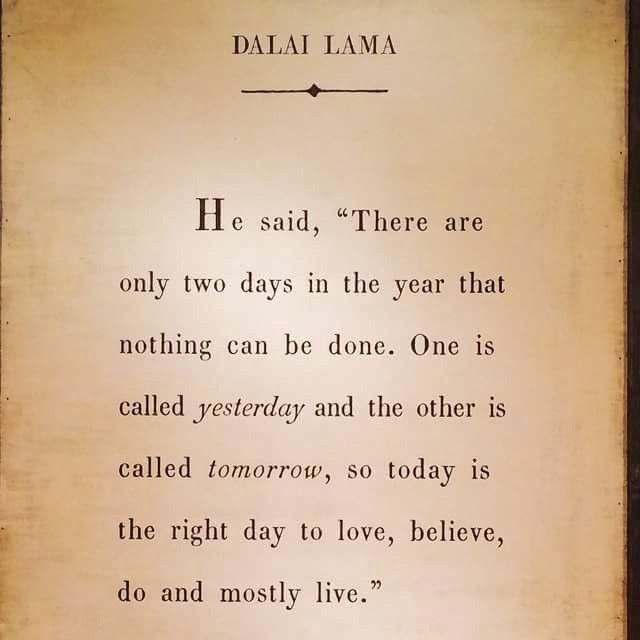 Relephant bonus: 
Adult language: the Buddhist four Reminders: Carpe Diem!

Want to help the world? Here's how:

A mindful tip for a morning to determine our day: