get elephant's newsletter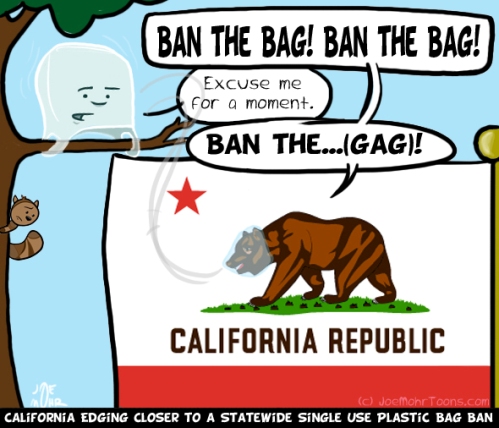 More on Plastic Bags and (Inevitable) Bans.
From Factory Direct Promos: Will California Become the First State to Officially Ban Single Use Plastic Bags?
From elephant journal: If You Love Animals, Boycott Plastic Bags.
From Yes! Magazine: Plastic State of Mind–A video parody: Why the age-old "paper or plastic?" question shouldn't be a question at all.
Factory Direct Promos again: Worldwide Plastic Bag Ban Map
…And again: Reusuable Bags
Joe's cartoon archive, twitter ramblings and StumbleUpon page and Facebook.
Ed: Kate Bartolotta