get elephant's newsletter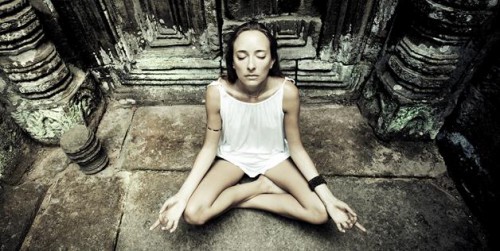 Across the country, people are slowly walking away from church to find communities of kindred spirits that share their values and to decompress from the workweek.
It's Sunday morning at Panera Bread. Some people are sorting through the newspapers. Tourists are having breakfast and discussing their plans to tour Washington, D.C. The café is hardly empty and it is 9 a.m.
Why is everyone skipping church services?
Traditionally, Sundays represent an opportunity for religious devotion. However, more Americans are just saying no. The number of people attending church on Sunday is declining, the pews in churches across the country are slowing emptying and the number of individuals that claim no religion is growing. According to the Pew Forum on Religion and Public Life, 20 percent of Americans do not have a religious affiliation. 
In the last five years alone, the numbers of non-believers, or 'nones' (those unaffiliated with religion) continue to grow. These groups now consist of more than 13 million self-described atheists and agnostics (6 percent of the American population) as well as nearly 33 million people who say they have no particular religious orientation.
On the other hand, there are still citizens who do believe in God.
In a survey produced by Gallup, more than 9 in 10 Americans say, "yes" when asked, "Do you believe in God?" If you look at the information carefully, this group includes younger Americans, liberals and easterners. All of these individuals seem the least likely to believe in God, since the belief in God drops below 90 percent among this group of people.
Despite this, some Americans are developing a strong fascination with spirituality. Individuals living in the Washington D.C. area have different avenues for this inward exploration, and are taking paths toward enlightenment that may exclude organized religion.
As America is becoming more secular, people are using their weekends to decompress from the workweek. Regardless, there is a segment of the population that feels disconnected from religion, but that still wants to become a part of spiritual community.
The Church Without God
When visiting the Washington Ethical Society (WES), people will notice how similar it is to a church or synagogue. Ironically, WES shares its facilities with Fabrangen Independent Jewish Community. In every conceivable and imaginable way, WES resembles a church, except this its parishioners do not believe in God.
Despite their beliefs, members are preparing for this morning's festivities. The chorus is rehearsing before the start of the Sunday service. There are rooms available for Sunday school classes for children.
Felix Adler founded the Ethical Culture movement in 1876. Adler's father served as rabbi of a Reform Jewish Temple in New York City. The ideas of philosopher Immanuel Kant, specifically, that no one can prove the existence or non-existence of God, influenced Adler. This principle is a cornerstone of the ethical culture movement.
In 1957, the Washington, D.C. District Court rendered a judgment in favor of WES (established in 1944) in its application for tax exempt status as a religious institution. Currently, WES consists of 375 people and is the D.C. congregation of the American Ethical Union.
Also, the ethical culture focuses on improving lives, providing service, doing good and supporting social justice. Members believe that ethics are central to the good life and supporting the common good. The movement encourages them to engage in philanthropy.
"We have all the things that a more traditional religious community has," said Amanda Poppei, Senior Leader of WES. The role of Senior Leader corresponds to that of pastor or clergy for traditional religions. "This is where we sing together, think together and sit in meditation together. There is Sunday School for our children; adult education classes; justice work; and celebrations throughout the year," she said. Prior to her current position, Poppei served as Unitarian Universalist minster when WES was looking for a new Senior Leader.
When asked why she finds ethical culture so appealing, she said, "I love the emphasis on ethics and relationship—on how we are in the world, how we act and work and behave. We have folks that believe all kinds of different things, but we come together around our shared values and our work for justice."
For others, the importance of community is an essential part of their involvement. "I had always envied people that had that kind of community," said two-year member Shirley Storm, for instance. "My sister-in-law was Jewish. When she had a crisis in her life, she had this wonderful community that gathered around her. Many people that I had seen had that. My husband died in November of 2007 and that winter, I felt the need to seek out a community, but didn't know where to find one. I had been curious about WES for some time. I looked at their website. This was a place I had to go see."
Storm explained why this specific congregation resonates with her. "People here are warm and responsive," she said. "People who are concerned about the environment, concerned about voting rights in DC, things I really care about. These are people who I can give to and who can give to me."
"Originally, I was looking for a community," said WES member Barbara Churchill. Churchill's search for community focused on a place where her daughters could share similar values and learn the importance of service. "So I was really looking for a community where my girls could learn the kinds of values I grew up with. You need more parents to teach values," she said. "A community is really so important in raising children. I sort of stumbled onto this place. And soon as I came here, I felt I found my home."
Churchill expressed her concerns and frustrations regarding traditional religion. "I have gone to Methodist churches, places with Sunday schools. I did not find there what I found here. The non-theistic community was really important to me," she said. "My mother did go to church.  She belonged to a couple of different churches; Presbyterian was the last. She was kind of a seeker. My father was an Atheist. I did not have a strong feeling one way or the other except for the fact that I wanted to belong to a community."
"I am an Atheist, but I wanted a community," said another member, Christine Parcelli. "So I thought maybe that will be what I am looking for and indeed it was." Like Churchill, Parcelli has a background in a Protestant church. "Growing up Protestant Christian, we went to any main-line protestant church nearby, Methodist, Baptist, that sort of thing, but mostly Methodist."
She continues describing her transformation, saying "No, it was more, it just didn't make sense to me anymore, when I turned 17. I loved to go to church, but I was in a teen group. At that point, the kind of organized religion I had before wasn't going to work for me. This works for me."
Donavan Wilson is a writer based in Washington, D.C. He blogs about life and culture on Timon's Opus. 
~

Ed: T. Lemieux/Kate Bartolotta