get elephant's newsletter
This week we saw yet another closing of a local independent coffee shop here in Boulder, Colorado, where such venues are ostensibly loved as much as the mountains themselves. The sacred Atlas Purveyors is closing its doors on Friday.
"Sacred" you ask? Is this hyperbole? It is not. Atlas was not only host to the usual latte-sipping suspects out and about town, it also bent over in every direction to house and nurture the cultural and business community in this very special town.
When Folsom St. Coffee shuttered in January, the owner, Chris Warner, was quoted as saying "there seems to be a difference between being full and being busy." At Folsom, at Atlas, and at all the indie shops in this town and most others around the country, sofas and tables were occupied for hours at a time by working people enjoying the pleasant climes, soft seating, central locations, great tunes, wifi and atmosphere.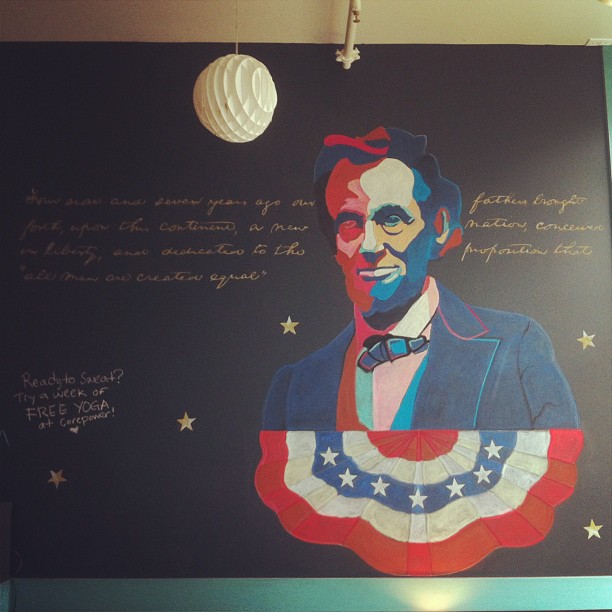 As we wade through the hot summer days here in Boulder two indie spots slimmer, I want to out what ought to be an obvious truth: coffee shop culture is absolutely amazing, especially in towns like Boulder where so many of us seem lucky enough to elect non-traditional jobs that allow us to work from anywhere.
And here's the wake-up-call: independent coffee shops—heck, all coffee shops—will be gone if we don't take 100% responsibility for their survival.
In the spirit of supporting super-courageous entrepreneurs who decline businesses in the cost-effective "cloud" in favor of signing leases and outfitting really nice brick and mortar places for us to hang out, socialize, hold meetings and get stuff done, I offer my three proposed rules of coffee shop responsibility:
1. Don't overstay your welcome. Coffee shop owners grapple with this issue. They like the people who come in every day. They don't want to kick them out after two or three or four hours. They don't want to build the technology or offend us by metering our wifi time. So it's up to us. Don't take unfair advantage of your favorite spot.

2. Pay to stay. If you do elect to use a coffee shop as a primary, secondary or tertiary workplace, here's a little reference math for you. The HUB Boulder charges $195 for the privilege of dropping in to work there for approximately 60 hours a month (come on over and join us…there's "free coffee"). They have climate control, nice chairs, wifi and cool people. So, my effective monthly HUB rent is $3 an hour. Use that as your baseline next time you're chilling at Ozo. Buying one coffee for $2 and staying for two hours? You are injuring your favorite spot. You are putting that place at risk of failure. In hour two, just buy something else. Or walk up and ask to pay a couple bucks because you've been there a while.

3. Share. Today at Logan's, one woman was at a four-top and had covered it with her one iced coffee, her outside food, many books and her computer. She looked like she was going to be there for the duration. She camped near a valued outlet and there was no way to consider imposing on her nest for one of the other three "open" slots at the table. Whether there's a sign in your shop or not, if it's busy, make it easy and obvious that you are game to share your table.
Our entrepreneurial neighbors take enormous financial risk to provide us these exquisite places to hang out.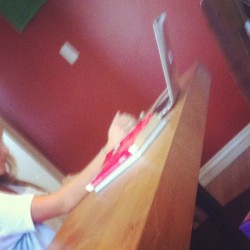 You can pretty much ballpark monthly rent for a valuable retail slot on a street like Pearl. A store has to sell a ton of espresso drinks to make a $3k-$6k monthly rent payment. That's before you get to whether or not the owner(s) pay themselves. If we want to keep our richly textured towns interesting, we need to own our role in the ecosystem. Partner with your local merchants. Ask how they're doing this month. See if you can offer your area of expertise in support of their business goals. And vote with your wallet in support of the places you hold dear.
Starting now.
Asst. Editor: Renee Picard/Ed: Cat Beekmans