get elephant's newsletter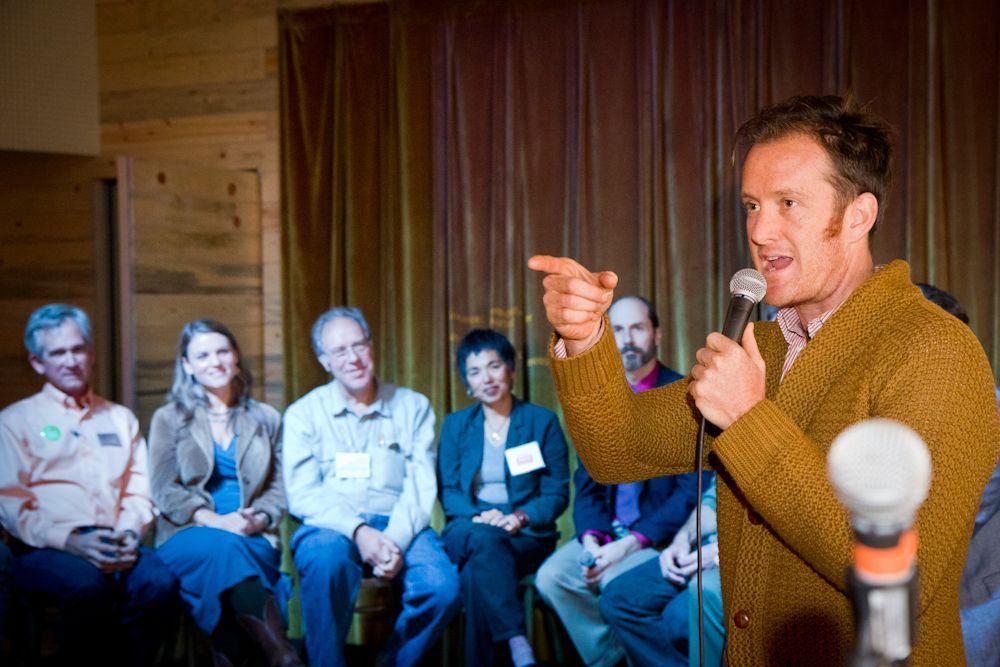 Videos are Coming Soon! Don't miss out: subscribe.
All Photos by D'Antonio Photography for elephantjournal.com/Walk the Talk Show.
Green Room pre-event meeting: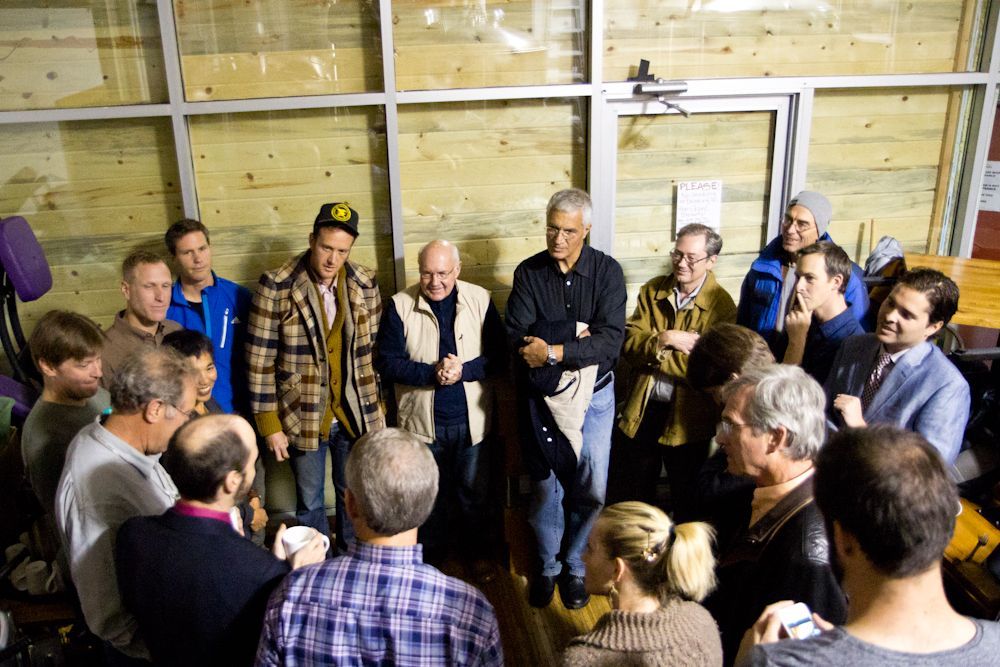 elephant's Walk the Talk Show with Waylon Lewis hosted a Boulder City Council Candidate's forum at one of our longtime favorites: Shine Restaurant and Gathering Place.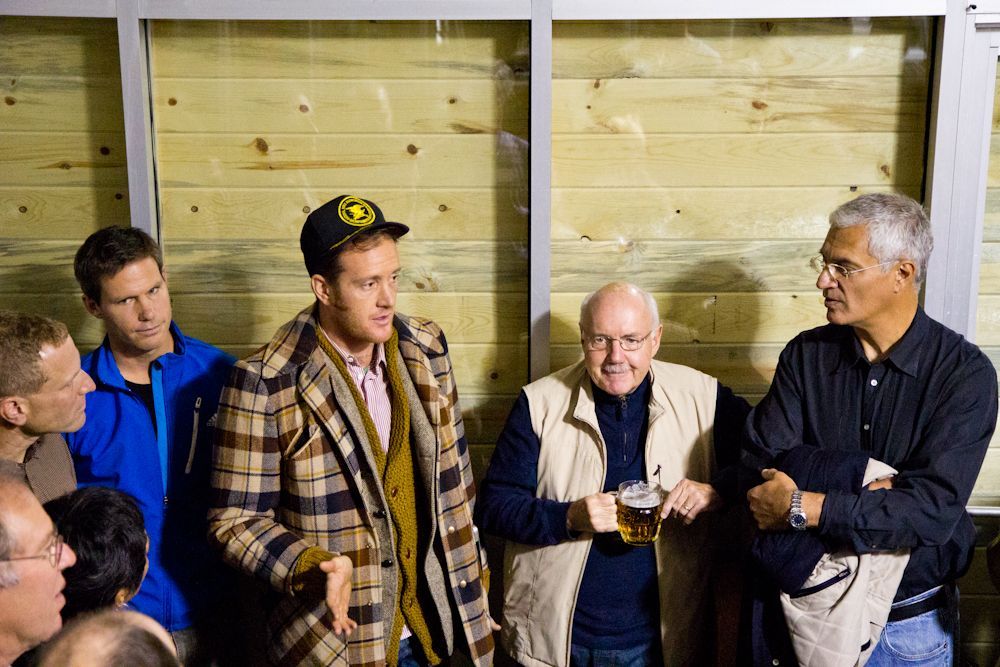 Many of those who joined us in our green room were Community Leaders, tasked with asking questions on behalf of various constituencies (access, green energy, affordable housing, business)—in this way our debate was less about Waylon, or even the candidates—and all about all of Boulder.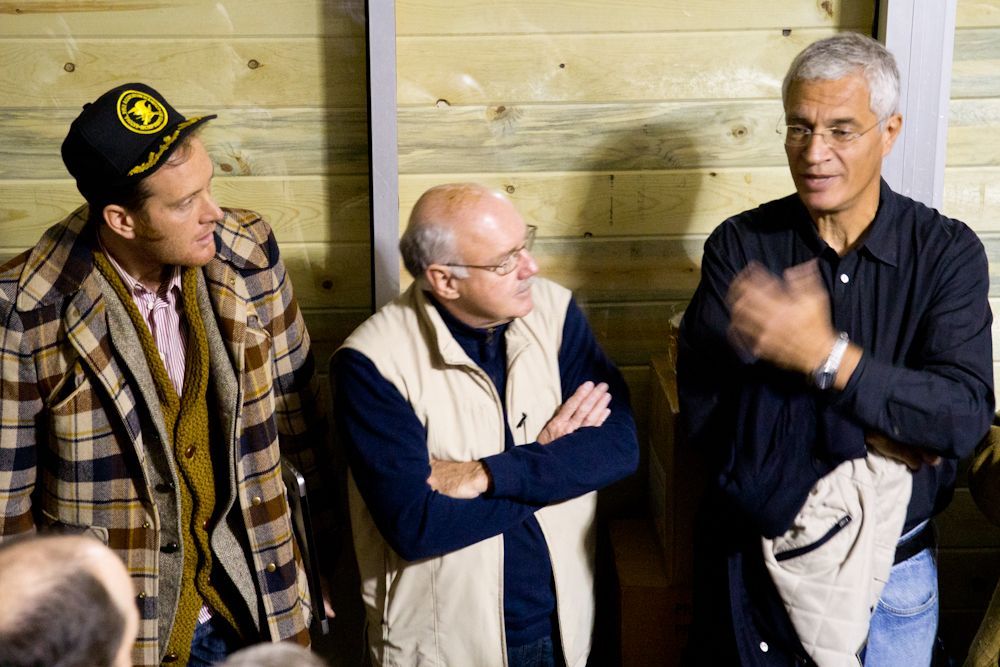 It wasn't an average night.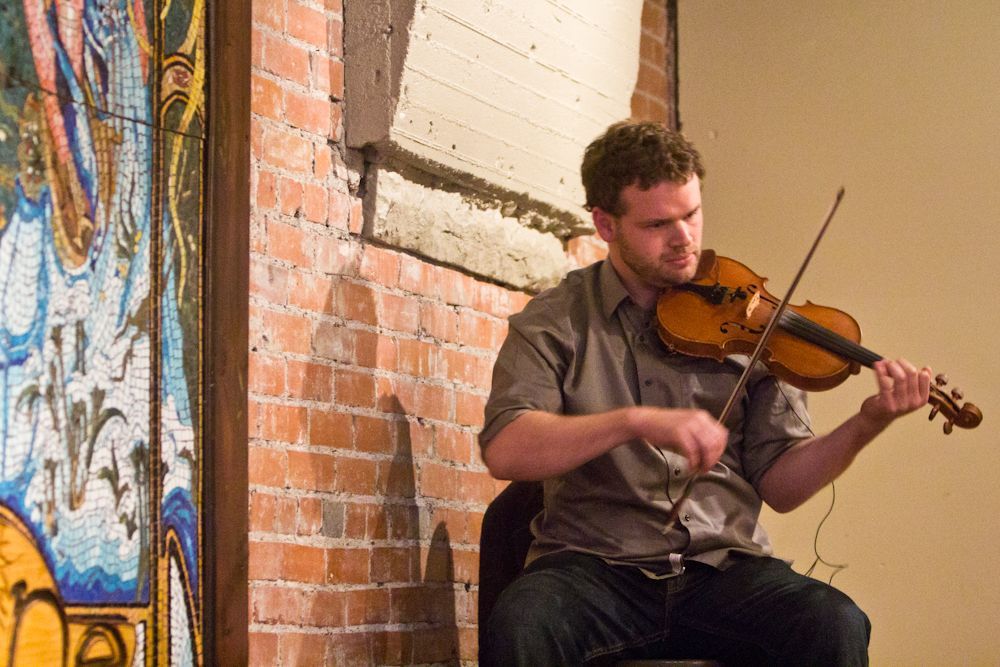 The candidates got loose.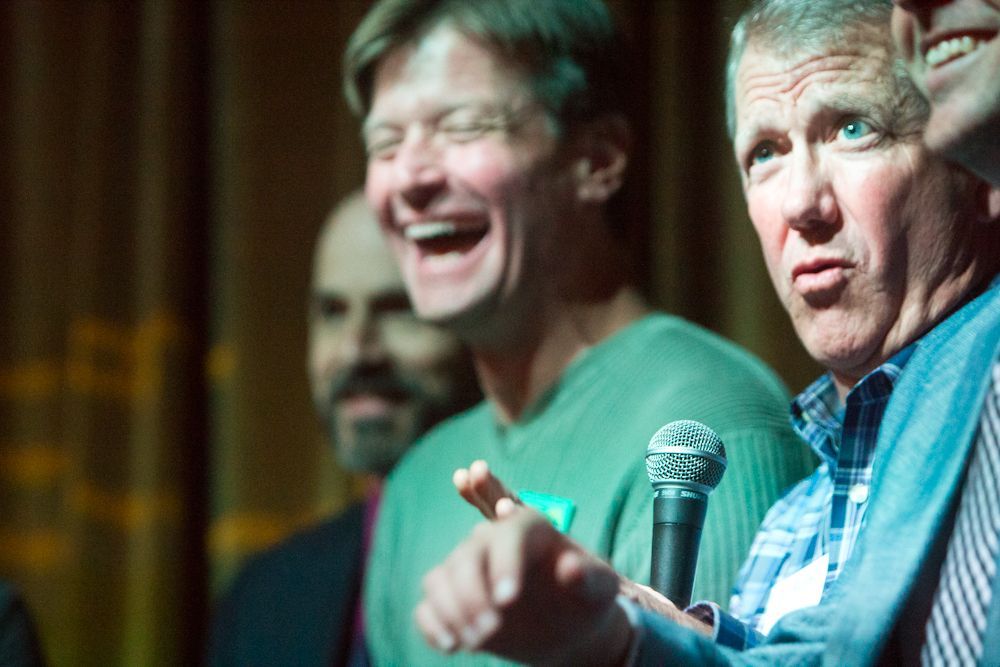 Waylon Lewis had some tricks up his many sleeves.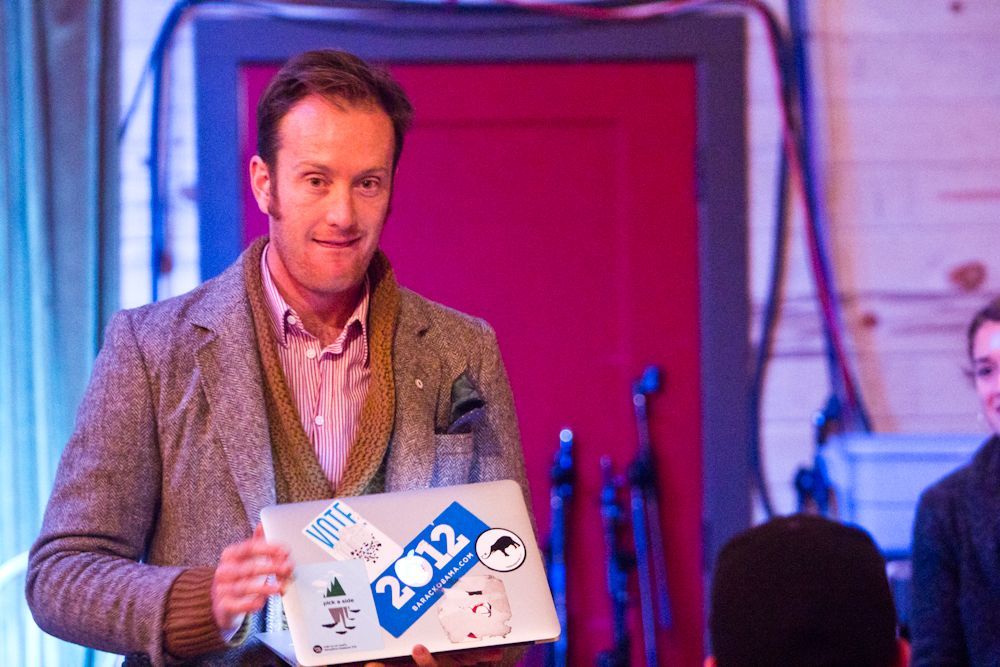 We were lucky  to have VIP Question Askers posing tough questions.
Louie Psihoyos
and John Tayer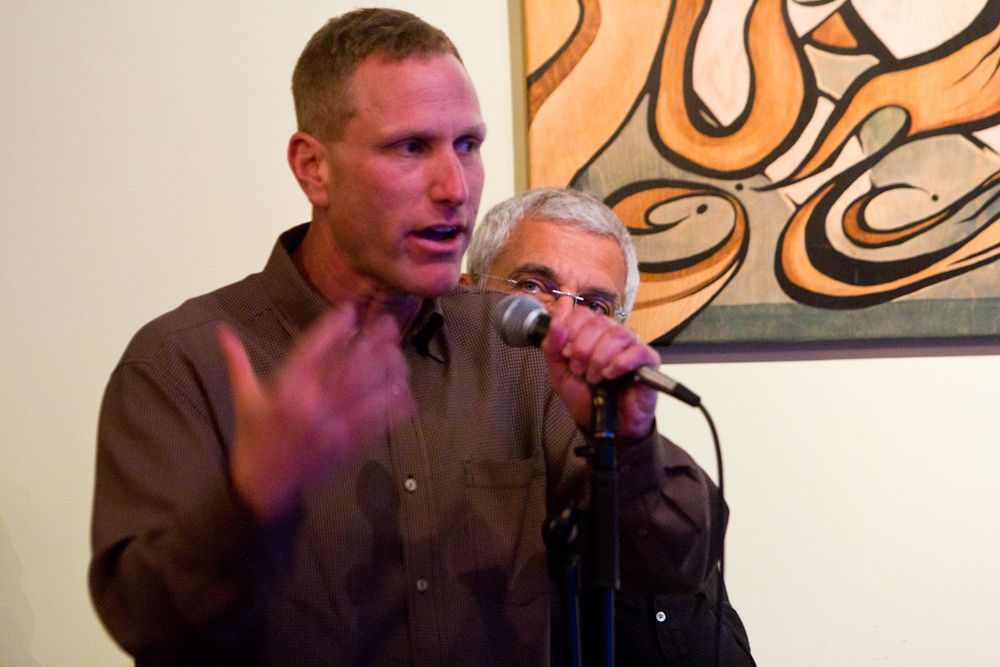 And Bob Morehouse

It Got Serious.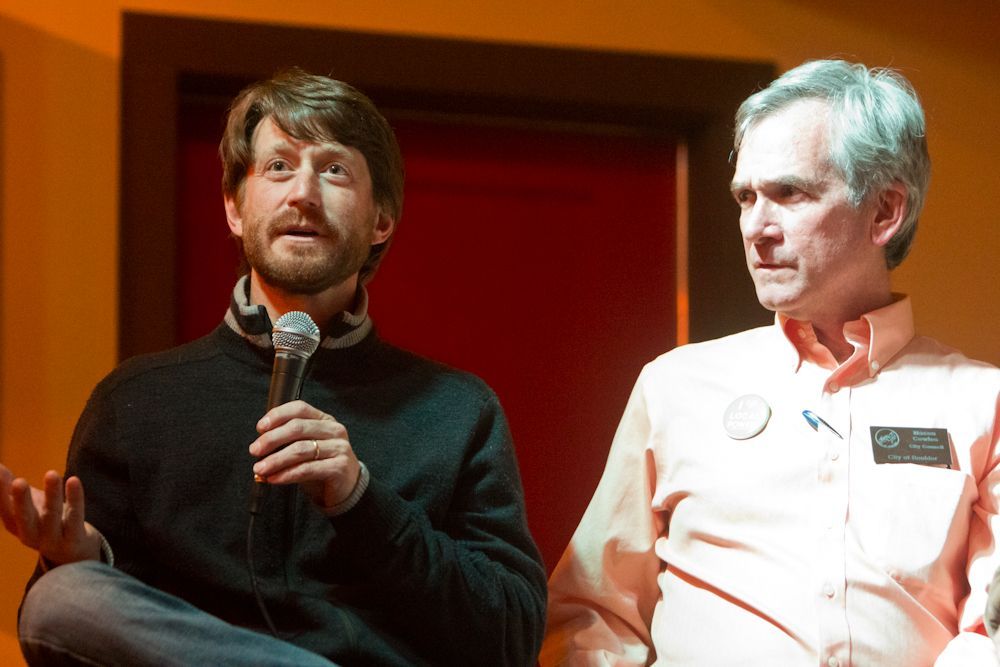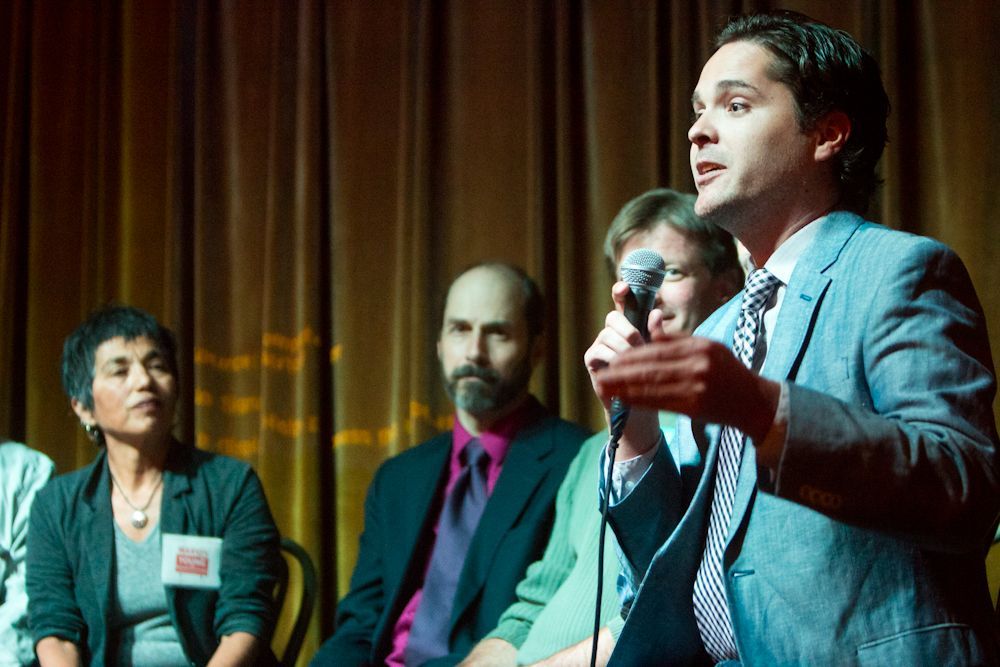 But not so serious that this went unnoticed.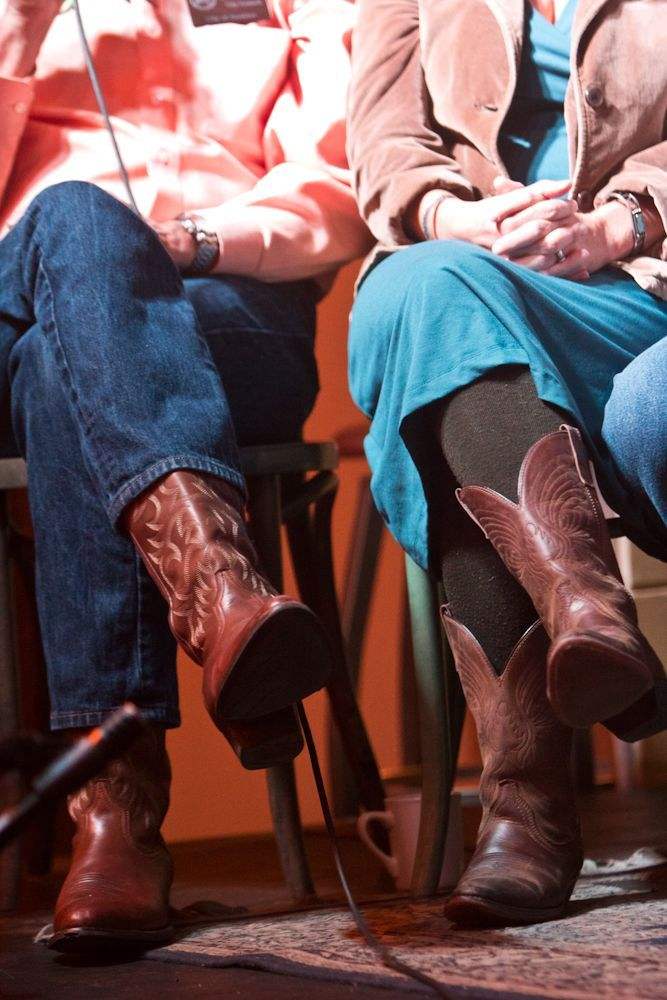 Stay tuned for the videos!  And if you want to see some in depth interviews with some of the candidates check THIS out
_ _ _
Hey Boulder!
The ballots will be in your mail boxes, and you need a little more info before you decide.
Join host Waylon Lewis —founder of elephant journal and host of Walk The Talk Show — and the Boulder community for a forum with the candidates running for Boulder City Council. Hosted by Shine. Meet New Era Colorado & other movers & shakers in our community.
When: Wednesday October 16th,
7:30 pm – 9:00 pm
Where: Shine Restaurant & Gathering Place
2027 13th Street – Boulder, CO – 80302
Why: Because an uninformed vote is a wasted vote
Free if you eat dinner and show us your receipt.
$3 if you have a drink and show us your receipt
$5 if you aren't hungry or thirsty
Let us know you are coming and RSVP HERE
P.S. Click HERE to see Waylon's interviews with some of the candidates
Subscribe to our weekly newsletter for 15 free links to our best blogs of the week, including our latest Walk the Talk Show video featuring thought leaders & the issues of our time.
For first word on our new video each week: subscribe free to Walk the Talk Show on YouTube.
Like Walk the Talk Show on Facebook.