Michelle Marchildon joins Waylon Lewis for a discussion about ageism, negativity in the yoga world & how being honest & brutally transparent will set us free.
Elephant is psyched to be working in partnership with Google+ on our new live video series, which features three live videos a week (that can be watched later, too).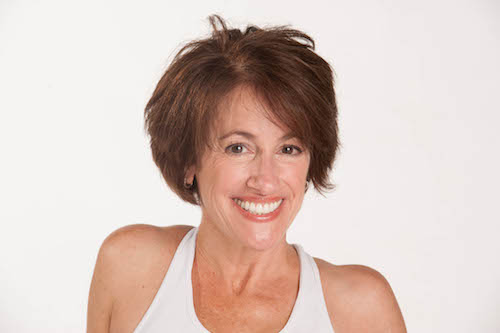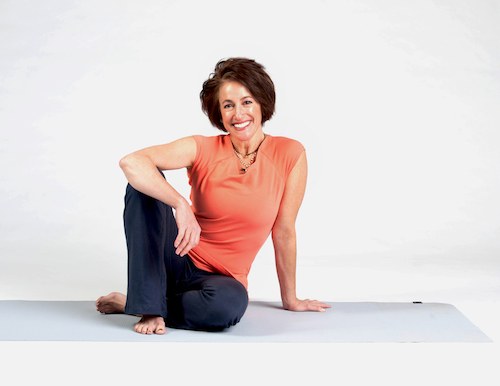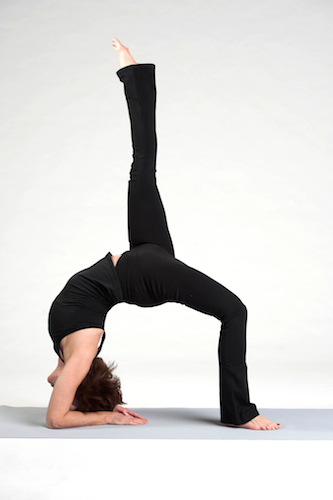 Michelle Berman Marchildon is The Yogi Muse. She's an award-winning journalist and the author of two books on yoga including: Finding More on the Mat: How I Grew Better, Wiser and Stronger through Yoga & Theme Weaver: Connect the Power of Inspiration to Teaching Yoga. She is a leading contributor to yoga media, including elephant journal, where she is a featured columnist. She's also a national ambassador for the yoga resource Teachasana. She is an E-RYT 500 Hatha teacher in Denver, Colorado. You can find her on her blog,  on her Youtube Channel or take her classes online.
Ideas Michelle has discussed recently:
1. Why are many people upset with older yogis?
My next book is co-authored with Desiree Rumbaugh on how to use yoga to stay strong at any age. We've been surprised by the backlash in the community when we've written articles on this subject. It must be challenging some kind of norm in our culture of wanting older yogis to sit quiet in a chair. We want to stay as strong as possible, as long as possible, and so I've been called "The enemy of aging." I guess people want us to go gentle into that good night.
What's more, the thing about getting older, is you get this attitude which enables incredible freedom. Some people call it the "F-You Fifties."  I have never felt more enabled to be authentic. However, yoga is not always hospitable to the aging. It is a youth-oriented business. So perhaps writing about all this is an open and authentic way is challenging people and making them uncomfortable? I don't look like your typical little old lady.
2. Why do you want to destroy yoga?
I think many of us have been surprised by the anger in the yoga community. We've had a number of yoga scandals rock our world, and a number of disgraced yoga "gurus." Everyone's numbers in the classrooms are down. My articles bring light to this, and as a result, I've been accused of wanting to destroy yoga. I love yoga. But I don't think that by hiding some of the darker elements it makes us better. I think confronting our demons makes it better. People these days are very quick to assume the worst. It's a lot harder to think contemplatively instead. I think one of the best lessons I've learned from my practice is to pause before I react. And I don't think yoga is dying. I think we just have so many more teachers and offerings that the students are spread out. It's like cable TV. There are more options than ever.
3. How Do You Write a book?
This is perhaps the question I am asked most of the time. How do you write a book when you have a busy life? The answer is the same as with many things: perseverance. Not everyone gets to take a year off and go to Italy. I had to write my book at the soccer fields. Also, getting older helps. You realize you are running out of time to do the things you want to do. The next best thing would be to be diagnosed with cancer, which, um, I was. That also lights a fire under your ass.
4. How could you be so honest and reveal so much in your memoir?
That is perhaps the second most frequently asked question. My answer is the same: I can't believe I waited so long. Fifty years is a long time to keep a secret. I can tell when people have read Chapter Two. They look at me differently. But for me, it's very freeing to be honest and brutally transparent. A closet is no place to live.
Michelle's latest on elephant:
For the first word on our new videos each week: subscribe to Walk the Talk Show. All videos free!
Hangout with elephant on Google+.
Editor: Rachel Nussbaum
Photos: Michelle Marchildon