Warning: Graphic Language ahead!
This is what happens when a strong human uses her powers for good.
(Lindsay Bottos created a body of work that combines self-portraiture and the (too many) bullying anonymous comments that people have left on her blog—together, they make a body of work called Anonymous.)
My favorite quote from her conversation on Buzzfeed:
"The act of women taking selfies is inherently feminist, especially in a society that tries so hard to tell women that our bodies are projects to be worked on and a society that profits off of the insecurities that it perpetuates. Selfies are like a 'fuck you' to all of that, they declare that 'hey I look awesome today and I want to share that with everyone' and that's pretty revolutionary."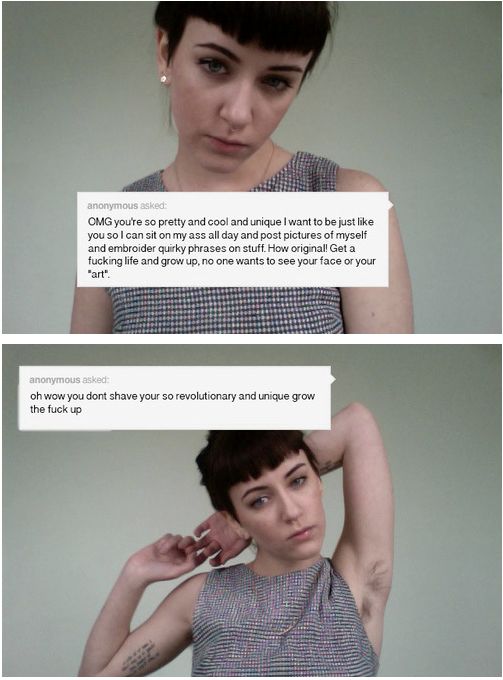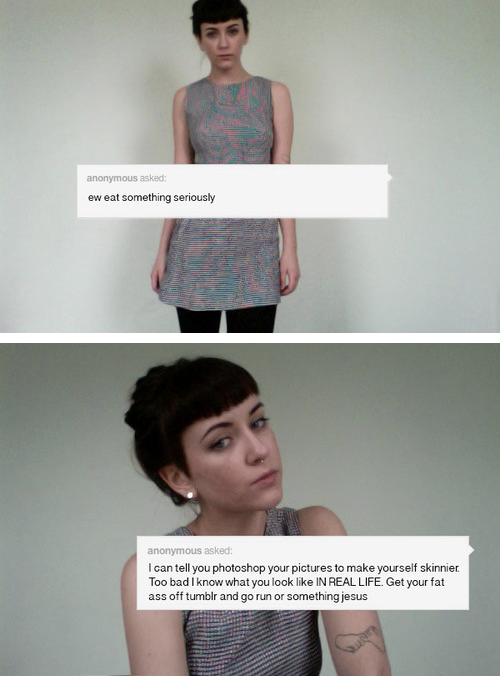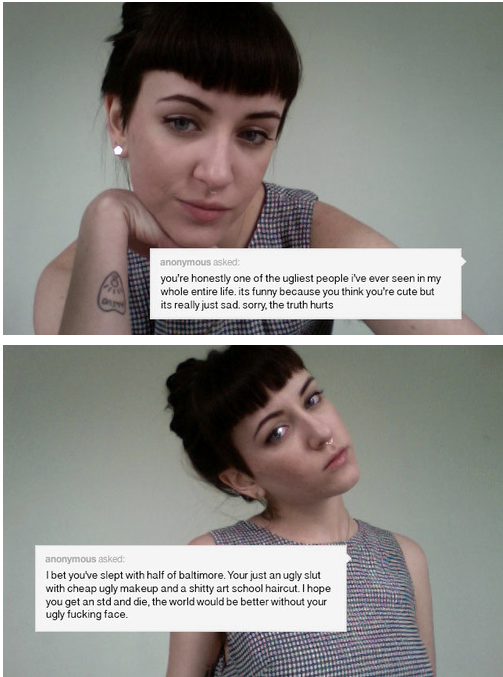 For more, visit her Tumblr page.
Relephant reads:

Subjectify Me: 5 Ways to Tell if an Image is Objectifying.

Feminism, Body Image and Yoga.

Love elephant and want to go steady?