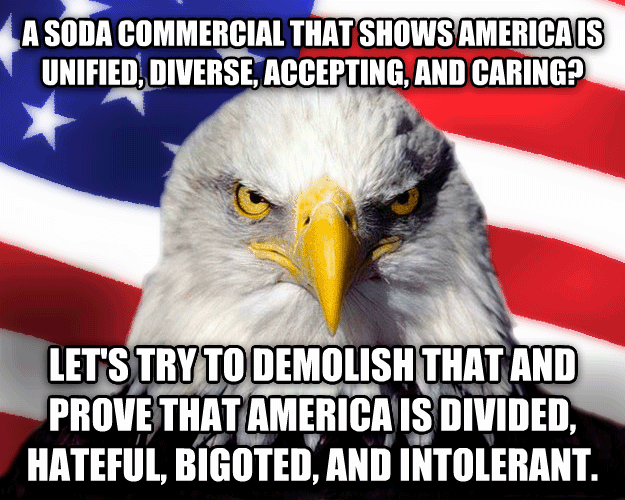 Of course, the Internet will get mad about anything. Let's channel that energy, hey?
Come on, America. You were made great because of Ellis Island. The Melting Pot. Not homogeneity:
https://www.youtube.com/watch?v=RrvcnbSoz-c
P.S.: don't drink Coke. 😉
P.P.S: This is what one sip of soda does to your body.
PPPS: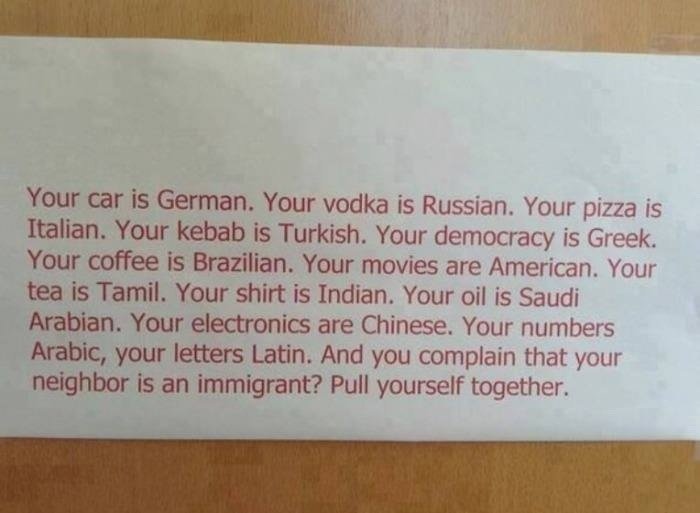 Relephant:
The Breakfast of Haters? New Cheerios Ad Sparks Online Race War.
This wasn't just the best Super Bowl Commercial.
Why the New Kmart Commercial is Advertising Genius.
Super Bowl commercial features two naked animals in love. (Video)
Love elephant and want to go steady?