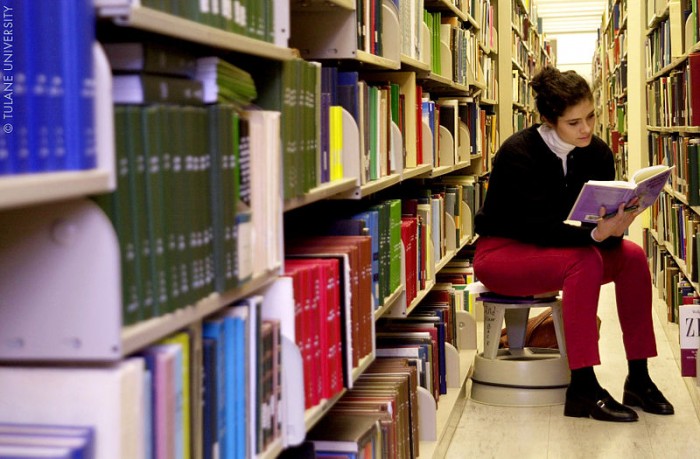 Generally speaking, I find a lot of them boring or self-serving. This is especially true with so-called "spiritual" or yoga memoirs.
For a long time, I hid the fact that I was one of the few people, that I was aware of, in the mind/body community who was not bowled over by Poser: My Life in Twenty-Three Yoga Poses. Despite several attempts to read it, I just could not get into it.
However, there have been times when I have discovered memoirs and fallen head-over-heels in love with them. Below are five of my favorite "yogic" memoirs (which are not really about yoga). In fact, two of them are memoirs from former rock star wives which just goes to show that sometimes yogic principles can pop up in places where we least expect them.
Therefore, the next time you are looking for a yogic or spiritual memoir, I highly suggest one—or all—of the books below. You truly can't go wrong with any of them:
1. The Year of Magical Thinking by Joan Didion
When most people imagine the worst thing that could happen to them, they often think of losing a spouse or a child. Just imagine losing both. If that isn't bad enough, then imagine losing both at the same time.
Acclaimed writer Joan Didion went through it, and lived to tell the tale.
The Year of Magical Thinking details the year that Didion spent dealing with the unexpected death of her husband, the writer John Gregory Dunne, as well as the constant hospitalizations of their only child, Quintana, who sadly, would die less  than a month after the book was published. (She would later write about Quintana's life and death in a subsequent memoir called Blue Nights.)
While such a tale could easily become overwrought and melodramatic, Didion writes with the insight of a Zen master. What stays with me most is her acceptance of things that she cannot change. She also reminds us, "Life changes in the instant. The ordinary instant."
2. The Surrender by Toni Bentley
A daring erotic memoir which has recently been turned into a play, Bentley's writing goes where few female writers have gone before and discusses her very passionate and unusual relationship, with a younger man, in which she willingly played the role of a submissive partner.
Even if the activities they engaged in are not your particular cup of tea, there is something to be said for the idea of surrendering to what life has to offer and the rewards that can come with it. In addition, there is also a strong message about living in the moment and enjoying the people who come into our life no matter how long or brief of a time they are in it.
For those looking for a truly sexy read, forget 50 Shades of Grey and read this.
3. It's Only Rock and Roll: Thirty Years of Being Married to a Rolling Stone by Jo Wood.
Published in the UK under the title, Hey Jo, Wood's memoir of her 30 plus years of life with ex-husband Ronnie Wood, and The Rolling Stones, is entertaining, humorous, and ultimately inspiring.
Her unflinching account of her journey from rock chic/party girl to organic food and health advocate to, most recently, independent liberated woman should be required reading for anyone going through a transition.
Unlike many celebrity memoirs, Wood makes no attempts to shy away from her wild past (which includes enough illegal drug use to put Keith Richards to shame). Somewhere along the way, after suffering a health scare, Wood cleaned up her act and eventually came to be an early advocate of organic living.
She also increasingly turned to yoga, which she claims helped with living with a man with a well-known addictive personality who was in and out of rehab seven times during the course of their relationship. However, just when it seemed like they "made it," Ronnie would famously dump her for an 18 year old.
While that alone would crush most women, Wood somehow manages to come through stronger than ever and even learns to forgive her ex after the initial shock, grief and sadness subsides. In the end, she wishes him nothing but the best and it actually seems genuine.
4. Wonderful Tonight: George Harrison, Eric Clapton and Me by Pattie Boyd
Those who weren't even born when The Beatles broke up and do not have the vaguest idea of who Pattie Boyd was are at least are familiar with the songs she inspired. For those that don't know, Boyd was the first wife of George Harrison who wrote "Something in the Way She Moves" for her. Later on, she famously left him for his friend Eric Clapton who penned both "Layla" and "Wonderful Tonight" in honor of her.
While those reasons alone would make anyone envy her, Boyd's 2008 memoir serves as a cautionary tale that fame, fortune, and beauty cannot buy happiness.
Much like Jo Wood's book, Boyd's memoir details the glamour, excitement and just plain weirdness that comes with being married to a rock star.
However, at some point, all the excess gets to be too much. Plus, Boyd slowly realizes that being a "muse" is not nearly as important as actually having one's own accomplishments—especially after she and Clapton acrimoniously split, and she is known to the world only as the ex-wife of two legends. Eventually, this leads her to taking up photography as well as establishing an independent identity of her own.
She isn't perfect and doesn't claim to be which makes her journey all the more relatable.
In closing, some of the best yogic and spiritual memoirs I have ever found are the not the ones lying in the "spiritual" or "yoga" sections of the library or local bookstore. Still, their respective messages about the importance of balance, forgiveness and acceptance ring truer to me than most of the specific yogic ones. More importantly they are entertaining, fascinating reads in and of themselves.
Therefore, the next time you or anyone you know is looking for an engrossing read with a dash of spirituality on the side, you can't go wrong with these.
Love elephant and want to go steady?
Editor: Travis May
Photo: Wiki Commons