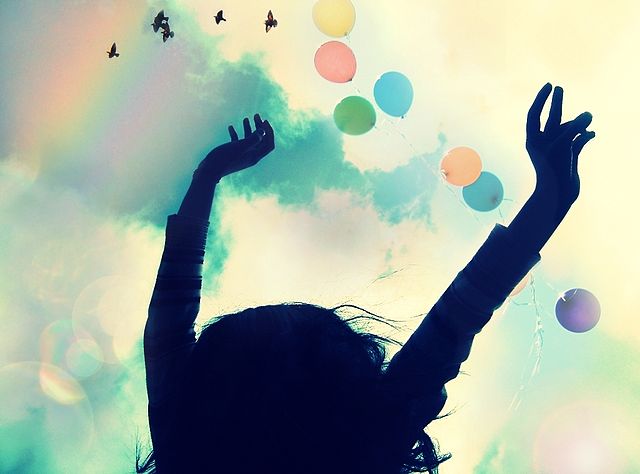 It never occurred to me that I could live my life differently.
My life revolved around mundane routines and often I would ask myself why could I not do things in a different way. I wanted to live a life that made me happy. Searching for that elusive happiness can become a task sometimes.
I found that I did not have to seek happiness—instead I could choose how happy I wanted to be.
I live this nine-mantra-rule that is constantly being updated as I discover new ways to experience happiness. When we choose options that make us happy, we make our life happier and this helps us lead a different life.
These tips have helped me change my perspective and live a happier life.
Nine ways to live differently:
1. Get Inspired Daily: Whether it is a quote that I've read or a passage from books that inspire me, I always visit my favourite sites that give me the answer I may be seeking or give me the inspiration to realize and accept how beautiful my life is.
2. Be Happy: Often I would dwell on the past and feel unhappy about how things have turned out. Here is something we need to know: "No matter how much you visit the past, nothing changes in it."
I found this quote accidentally and it worked beautifully with my stream of thoughts. I began to apply it in my life and began to seek happiness instead. I maintain a gratitude journal. And when I have a bad day, I visit it and look at the entries I have written and I realize there is so much in my life I am happy about. I wrote about what I am grateful for in the past year and it made me realise there is so much that makes me happy.
3. Go for a walk: Soak in the beauty of nature. I enjoy watching a sunrise in the morning or just heading over for a walk that helps me breathe in fresh air and soak in the beauty of nature. Walking is also a good way of exercising, so it helps me keep fit.
4. Clear spaces: De-cluttering unwanted thing actually helps usher in the positive energies and gets rid of the negative ones. I have found this healing and I feel lighter when I am done with the de-cluttering spree at home.
My mantra is to " Clean House. Cut Clutter. Be Organized."  I have written a post on this on my blog too.
5. Go Minimalistic: When I use what I want and buy what I need, I know that I am living a conscious life. I know the sales and discounts look attractive, but we need to ask ourselves if we really need it. Getting rid of  the excess baggage is a heady feeling. It made me feel free and lighter.
6. Live a green life: As a parent who advocates green living, I know the difference it has made in my life to steer away from the toxins and chemicals that was harming my family. I love the clean and green things that I let my family indulge in. It also makes me live a cleaner and a different life.
7. Learn different things: When I started experimenting with ingredients at home and started making my own recipes, I became more conscious about what I was using for my skin. I find working with oils and ingredients in my kitchen to be therapeutic.
8. Take up a hobby: I stay in an apartment. With high-rises, you don't have the luxury of having a garden, but I took up the hobby of growing potted plants. And when the children see a veggie growing or a flower blooming, the happiness on their face makes me happy!
9. Go Internet Free: Sound difficult? It is not! Trust me. I love to disconnect from the virtual world and keep one day just for myself. I like to indulge in a spa or just meditate, channeling my thoughts and getting my perspectives in place. Having some me time helps me relax and rejuvenate and tackle the week ahead.
So what are your mantras that make you happy?
Love elephant and want to go steady?
Editor: Catherine Monkman
Photos: Wikipedia