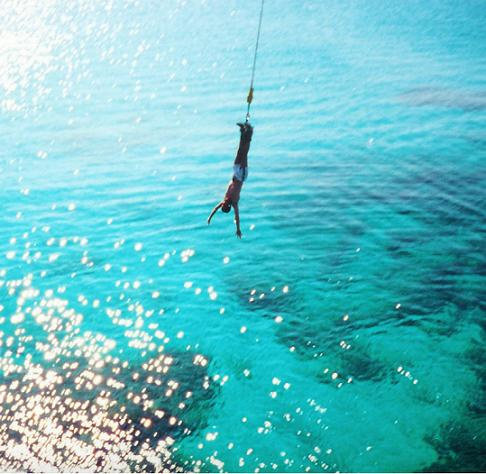 Sometimes you prepare, train, and practice for a specific moment. You go into the moment with everything you've got.
You're ready to fight, love, beg, barter, and skillfully weave your way around. Whatever you've got, you've invested. And then, boom, for no reason the tide turns against you. You should have had it. You deserved it, worked for it, wanted it, hoped for it. But the other side won. You walk away from the field, the ice, the life, the time it took, you're shaken. You think, "What have I done wrong? Why did I lose? Why did that moment go the way it did? I did everything I could, it's unjust."
But maybe it's not about you. We're fools to think we can control all outcomes. Only a fool looks at the ocean and says "I will contain you, restrain you, control you, and hold you down."
It's the Mightiest who see the same ocean and an opportunity to rise again. We will never control the circumstances or outcome. The ocean will always make waves. Most will knock us down, some will bring us to shore and back to where we started, another one might remind us of how much we want to live. One day, when you're least expecting it, you will catch one. And when you do, ride that wave all the way. Savor the short moment. Breath in, breathe again. And most of all: Be Mighty.
Love elephant and want to go steady?
Editor: Jenna Penielle Lyons

Photo: Flickr