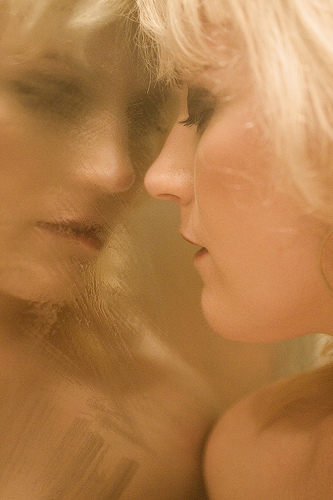 We took a break.
Not really my idea, but sometimes we don't get the choice.
Sometimes things just happen and we you have to accept, flow, endure. I found others to pass the time, but they were not you.
I missed you.
Now you are back. Unexpectedly. Suddenly. Without excuse or reason, but you are here. I take you back without pause. With you, there is only now.
I come to you, a little wary, shyly even.
We know each other so well, but have we changed in this time apart? Will you find me the same as I was before? I don't think so—the months apart have created inevitable growth, difference, newness.
My eyes are closed as I feel your first touch. I take a deep breath, feeling something familiar but new. We start to move together, the same as always, but also new. It was always like this—every time I would come to you, it would feel safe and familiar, but you always found something new inside me.
I feel that connection we have, that note that is you, vibration to my heart that only you can play. I feel you inside me, where all the others only touched the surface. You go deep in my body, my heart, my soul.
You stretch me open—a little bit painfully, but so good: I just want more.
Harder, deeper.
That stretch that seems to hit my very core, my soul. You push, not ready to finish yet, more and more, touching places I had forgotten until you. You move me, making me remember, making me lose myself.
 I am panting, wanting more, but not sure I can take any more after this time apart. You overwhelm me, covering all other thoughts, leaving me deliciously immersed in you. Just you.  I know I will be sore tomorrow but for now, I don't care.
When we are finally done, I lie back, exhausted, happy, replete. I let my limbs hang heavy, loose in the afterglow of your touch. I feel the sweat cooling where my skin touches the air and know that we are meant to be. That it is right.
You give me things I don't have with anyone else—that warmth, that glow that I only get with you. It feels so easy, so natural, so inviting to be back with you. I know you are good for me. I know we work together. I know I will come back tomorrow.
I wake the next day and stretch. Yes, there is the soreness I expected as you—and only you—moved me in ways I have not had since you have been gone. You find corners, edges, boundaries I don't go near without you. You force me to be more than I am without you.
My body, my mind, my heart grow in your presence. I become a better person. This is the way I want to live my life. With you. Feeling the love, the compassion the divine with you.
You make me softer, stronger, calmer, wiser. You get me closer to the divine.
Ah, yoga—I love you!
Love elephant and want to go steady?
Editorial Assistant: Pamela Mooman / Editor: Renee Picard
Photos: elephant journal archives