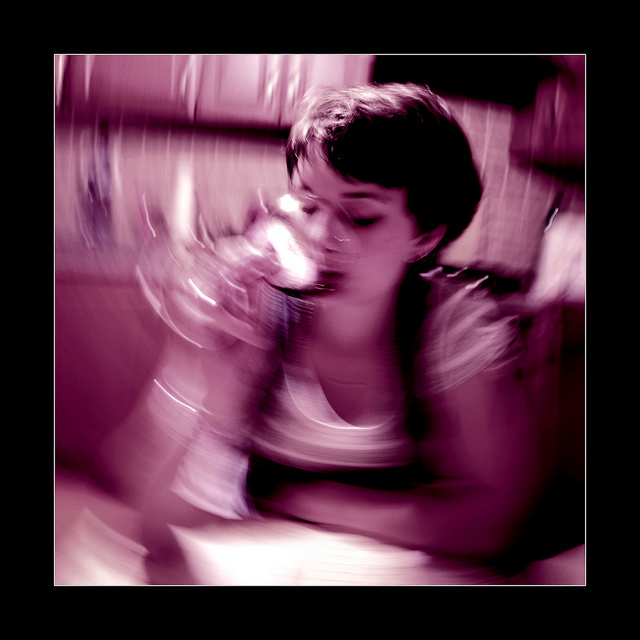 Note: Written in response to Dear Drunk Girl.
Dear Alcoholic Girl,
Alcoholic girl knows not herself
She only knows who she is in her mind
But that mind is not always real, unreal
It's twisted and maimed, contorted and restrained
Yet when she's sober girl she is bright, light
Shining and warming in the cold of the night
She is aware, she does know herself
She wouldn't dare to get drunk on herself
But its all so tempting, the thrill of an alter
Conditioned by her destiny, freedom calls
The freedom to be what she decides to be
The freedom to fly, the freedom to soar
So of course she gets smashed cos' it'll be fun
Did she remember the times she fucked it all up?
No it wasn't her, the memory fades
She's all powerful; from the gods she is made
So alcoholic girl is back, depart
The attitude is one that shatters our hearts
We'll run for the cover of our martial art
And vow to tell her right from the start
Love elephant and want to go steady?
Editor: Jenna Penielle Lyons
Photo: Flickr Commons user Jiri Folta