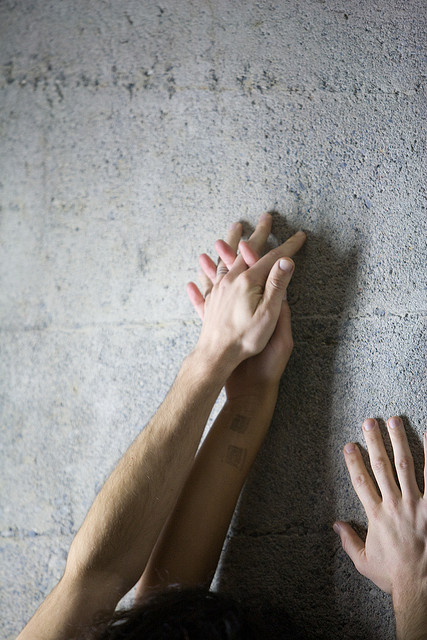 Relephant reads: 
The ex and I were driving back from a surf trip in Mexico, when he stopped the car on the side of the road wanting to have sex down on the beach.
I wasn't in the mood.
Actually, I didn't want to do it at all but this need to satisfy his controlling desire of me and my confusion of what a good wife was, led me to reluctantly agree to his demands. We pulled off the side of the road, and just to note, we hadn't spoken much that entire drive because he was mad at me for one reason or another so this wasn't a romantic "lets get it on moment" but more me feeling pressured to satisfy and make right what was wrong.
Recalling all this makes me sad for that little girl, only 20, that I now gladly forget she was me.
He held my hand as he walked me down a little dirt road, pinned me against a rock, chest down, lifted up my skirt and did what he needed to do. When that was done I felt like I had been raped but because I had allowed it to happen and I was his wife I tried my hardest to ignore my suffering and pain.
Luckily through yoga I was able to gain the strength to leave him. That's another story.
A brave move brought me to Hawaii where I was quick to jump into another relationship due to my fear of being alone. This guy was young, fun, attractive and wild. He was completely opposite of my X. He wasn't controlling at all and I loved him very much. I would have done anything for that boy.
Sex with him was amazing; it always felt good, exciting, never forced, never cruel and always intimate. With him I could forget all the pain I had experienced with sex from my past.
A year and eight months together and my great lovin' with him ended when I walked in on him with another girl (who had been a mutual friend) in our queen bed at 3 in the morning, an empty bottle of Jack Daniel's was on the counter and 2 wet towels laid on the floor leading to the bedroom. As anyone could imagine, I melted.
The lover in me would have forgiven him and taken him back had he wanted to be with me, but the rejection broke my heart.
Years later, I met the man of my dreams who is now my husband. I thank God for this man of strength and good character. He is my rock and without judgment he loves me regardless of my messy, interesting past.
However, once the honeymooning ended, I began having an issue with intimacy. I never shared this with him but I started to blame our lack of lovemaking and closeness in the bedroom on what I believed to be true.
I would tell myself that the best sex of my life was with a guy who had cheated on me.
Why did I tell myself that? I'm still not sure. Maybe it was to self-sabotage greatness, or try and find something wrong with something that was perfect because I felt unworthy of amazingness, or perhaps it gave me some sort of contorted control of my future.
The crazy thing is this practice—of yoga, of self reflection and being the observer of my thoughts— which made me realize that I was keeping myself from having the best sex of my life.
I was putting myself and current relationship in a box. How could I have anything greater when I had decided that I already had the best I could have and it was in the past?
So that makes me wonder if there's others out there like me saying, ''the best sex of my life was when (fill in the blank)."
And doesn't that stop you from having the greatest sex today?
What if all you need to do is change your perspective to have the best sex of your life now?
Well, I tried it and it works. I started with an affirmation.
I am having the best sex of my life right now. I am having the best sex of my life now. I am having amazing, hot, sensual sex now.
It didn't happen in that exact moment although, had I stated it out loud in front of my husband, it might have.
But what did happen is a blazing fire got ignited in me.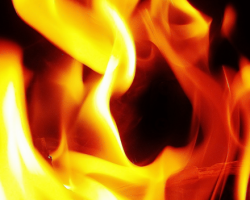 And every time I said my affirmations I got excited; I got turned on. I could feel Shakti, my own divine creative feminine power, roaring.
And guess what happened? Self-fulfilling prophesy. Better than great sex. The best sex of my life. As much of it as I wanted or needed, filled with romance, sweet love, tenderness and excitement and it was all for us—me and my husband.
The best sex should be with your significant other. Why wouldn't we want that divine intimacy? For this to work, we can not hold on to any judgments but be willing to be vulnerable and willing to create our reality. As yogis, we believe in the power of manifestation; why not manifest tonight's great sex—empower your relationship, lift the lid off the box.
Let's all stop living in the past, hindering our present—especially with love. The greatest of gifts that we've been given are ours to enjoy now.
Love elephant and want to go steady?
Apprentice Editor: Kim Haas/Editor: Catherine Monkman
Photo Credit: elephant journal archives, Flickr