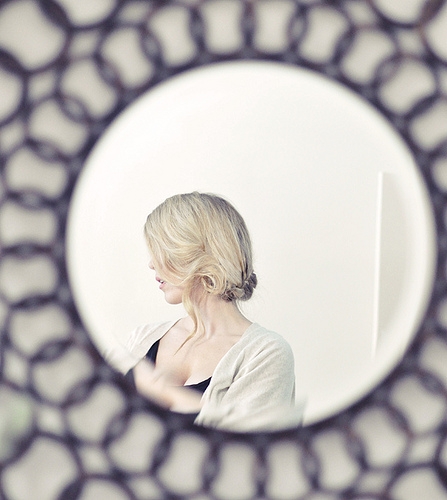 For the greater part of my life I have been on a quest to feel secure and proud of my body.
I have not been successful despite my constant effort and resolution to reach the unrealistic expectations I was placing on myself.
Until recently, I have been guilty of falling into the statistics shown that nine out of 10 women in the United States are at war with their bodies. Many women today, including me at one time, practice relentless self-critique at their reflection in the mirror.
Currently in the United States, 80 percent of women today are unhappy with their body image—making body image a fragile matter in today's society.
Studies also show that if your mother did not revel in her reflection, you in all probability will not either.
The fact that I could be teaching my daughter to live with a negative body image scared me. I owed it to her to change the way I identified with my own body image—which meant I had a lot of damage control and clean-up within myself to undertake.
I have always been a few pounds away from where I thought I needed to or should be in order to love and accept my body. I was always a few more months away of walking, running or Pilates—but those few more months never came.
When someone was kind enough to compliment me on any physical feature I was often unable to receive the sentiment. Instead, I would respond by providing them with a long detailed list of my flaws.
The lack of self-love and acceptance I was bestowing upon myself pointed the way to continuous disappointment and pressure that I could always be more valuable and desirable than I currently was. The constant uphill struggle for this unattainable perfection was hard on my mind, body and soul. Striving for perfection leaves you physically and emotionally depleted.
As my life unfolded, I was not accepting of the natural physical changes of my body. This lack of acceptance resulted in depriving myself of being fully alive and intimately present in my life.
My journey into a daily yoga practice has helped me understand that continuing down a path of negative self-talk can spoil your life in a myriad of ways.
Yoga teaches self-love and acceptance on the deepest level. Yoga has provided me the courage to break free from a lifetime of self destructive bondage in order to reclaim my feminine power and beauty from the inside-out.
Only I could give myself permission to love and accept my body.
Through yoga, I have come to a place of non-judgmental acceptance and love for the physical vessel that houses my soul. The health and love of the vessel that is uniquely mine is vitally important to experiencing and understanding the world around me in a positive way.
Not possessing a positive, lionhearted body image, will sabotage your ability to create healthy relationships in life and diminished your sexuality satisfaction.
Body image and satisfaction with sexuality are eternally intertwined.
If I do not love my body how can I expect or allow someone else to love my body? How do you surrender, let go and enjoy a healthy life if you are constantly worried about what your body looks like or if you are unceasingly trying to hide and cover up what you perceive as flaws?
The answer: a negative body image will hold you back from enjoying the gift of sensuality that life has to offer—you need to allow vulnerable space and provide your body with the self-love it deserves.
Positively connecting with my body in a more mindful, sensual way projects my most powerful, vulnerable, authentic, sexual self.
Being confident, present and vulnerable also plays a huge role in being able to deepen the meaningful relationships within my life. I have learned through many hours on my yoga mat not to place limitations on myself or the ones that I love.
This freedom from perfection has allowed me to openly love in an unreservedly way that I could not have before.
Confidence and security give rise to feeling good about meeting new people and trying new things—like trying naked yoga which I did just a few months ago. I would have never been able to do that before—heck, I wouldn't even take my cover-up off at the beach. Now I am able to securely be naked and feel fabulous.
One of my best friend's wedding is in just a few weeks on a tropical island, and for the first time since high school I am going to wear a bikini and feel good about myself.
I must say it feels good to be free.
It's taken a lot of work and self reflection but I have opened my heart and embraced my imperfections.
I have moved into my 40s as a woman who loves and honors the skin she is in—and understands that the sum of who she is encompasses more than her physical body.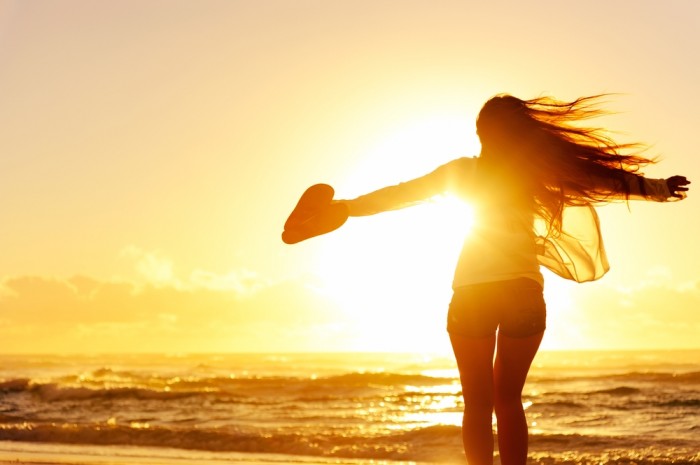 Love elephant and want to go steady?
Editor: Catherine Monkman
Photos: iStock (Courtesy of author), Everystock