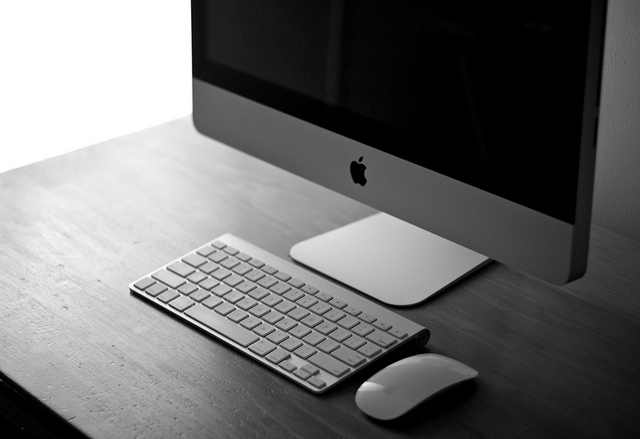 It is always a good idea to practice electronic elimination. Clean out the computer, dump old emails, and most importantly, remove yourself from online mailing lists.
I don't want to be reminded that things I don't need are on sale.
Groupon, Rue LaLa, Gilt, "buy it now even if you don't need it because you can save ten percent." It's all going.
If I need something I will go and find it. Please, don't deliver it to my mailbox and tell me I must own it, when thirty seconds ago I didn't know it existed.
People often blanch at the "no spending" rule during The 24 Things Challenge. But, it raises an awareness about spending habits. If you think you want something, write it on a list. Then reward yourself at the end of the 24 days.
Pause, breathe, and clarify why you "want" something.
I got an email from a fellow 24-er who said she dumped an old folder on her desktop from "a period when a lot of turmoil was happening."  This is a wonderful toss.
Delete those unhappy reminders from the screen and attain freedom. We spend a lot of time at our computers and a folder filled with "turmoil" is not the first thing you want to look at when you sit down.
Put your Sankalpa on a bright neon reminder and look at that instead.
We cling to our experiences, even the unhappy ones. We do this in our surroundings, and in our hearts and minds. If you are holding onto an experience or a sadness there is not room for the resolution to enter. Let something go today and the answers will come.
The Mudra of Forgiveness.
A Mudra is a gesture made by the hands to offer spiritual intention. They help shift the subtle energies of the body.
Envision the person or event that you wish to forgive. Hold your arms straight out in front of you at shoulder height, palms face out and fingertips point down.
Close your eyes and breathe deeply. Experience the person or event in your mind's eye. Inhale and repeat
"I forgive you for anything you ever said or did wrong."
Exhale and repeat
"I forgive myself for anything I ever said or did wrong."
Repeat 10 times or more. You will feel the energy leave the heart, move down the arms and out the hands.
Will you let go and discover things about yourself? If you blog, be sure to let me know so that I can share your experience and add you to our list of 24-ers.
Get tossing and get clear, my friends!
Check out last weeks The 24 Thing Challenge. Days One, Two, Three, Four, Five, Six and Seven.
Love elephant and want to go steady?
Editor: Catherine Monkman
Photos: Bendon Burton/Flickr