"Just because you are vegan doesn't mean you have to have a boring diet." ~ Peggy Markel
Want to cook along with Peggy Markel & Waylon? Find the recipe list below the video and buy your ingredients up, first!
Crème of Fava Soup with Cumin, Mint and a note of Preserved Lemon:
2 cups fava beans
2 shallots, sliced thinly
1 small fennel bulb, sliced thinly
3 T yogurt
1/2 tsp cumin
1 lemon
1/4 preserved lemon (optional)
salt to taste
mint for garnish
extra virgin olive oil
Shell fava beans and drop them into boiling water for 1 minute. Peel outside layer off. Set aside.
In a medium sized soup pot add 1/4 cup of extra virgin olive oil and sweat shallots and fennel until transparent.
Add peeled fava beans and toss into the pot. Saute for a few minutes. Add a few pinches of salt. Cover the vegetables with water and let simmer for 15 minutes. Add 1 cup of water and continue to simmer for another 10 minutes.
Blend with a 'hand wand' or put in a blender. It should have a creamy consistency. Adjust with a little water if you need more liquid, or continue to simmer if your soup is too thin.
Add yogurt, cumin, salt and the juice of 1/2 lemon. These flavors should balance nicely. Add a pinch more salt if it's too tart. At this point, serve the soup hot, with a garnish of preserved lemon (lemon preserved in salt) and mint (use a whole leaf or fine chop, it's up to you). Drizzle with extra virgin olive oil.
This soup is delicious chilled.
 ~
Pro tips from Peggy Markel:
> Cleanse the space (try Peggy's clapping exercise)
> Keep your mind on what you are doing
> Compost while cooking
> Don't scrape things off with the sharp side of the knife
> To clean a leek cut it length wise to make sure there is no sand or dirt
> Don't cut off the roots because you are throwing away a million dollars
~
"The most important thing about cooking is following your instincts. Your food talks to you. You need to listen. You need to watch. You need to smell." ~ Peggy Markel
!~
More: 
Elephant is psyched to be working in partnership with Google+ on our new live video series, which features three live videos a week (that can be watched later, too).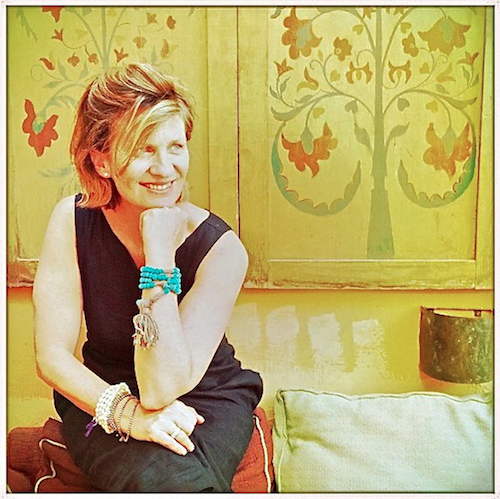 Since 1992, Peggy Markel has traversed the Mediterranean and North Africa, from Elban fishing villages and Moroccan markets to the homes of Tuscan artisans and chefs, furthering her own exploration of culture and cuisine.
On these journeys, she saw an opportunity to design and direct her own brand of culinary tours in which enjoyment of the present place and moment plays a pivotal role.
"When we speak of Slow Travel, we mean that particular experience of letting yourself merge with your surroundings: the pace, customs, mores and style of where you find yourself. It's really about our willingness to let the world in, and see ourselves a part of it." ~ Peggy Markel
Connect with Peggy:
For more information about Peggy's trips and classes, visit peggy's website. For more writing and recipes by Peggy, visit her blog, follow her on Twitter and Facebook, find her on elephant journal as one of our featured columnists or sign up for Peggy's monthly newsletter, to receive stories, videos, recipes and updates in your inbox.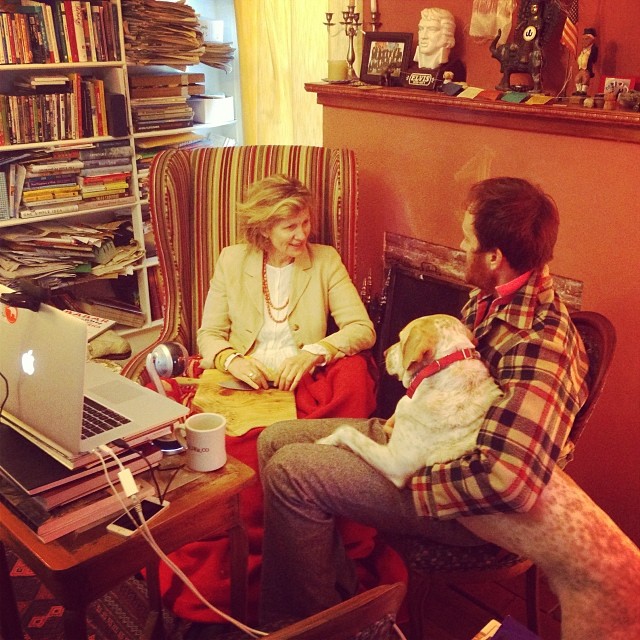 Peggy's latest on elephant journal:
We got your social mediums right heah:
Hangout on Google+ every Monday, Wednesday & Friday at Noon MST.
Listen: Walk your Talk on your commute or over dishes with Soundcloud.
Subscribe directly to our award-winning Youtube Channel.
Editor: Rachel Nussbaum
Photos: Peggy Markel