Byron Katie, the famous sweetheart behind The Work, returns to elephant to help our lovely editor and overwhelmed mommy Dana learn about the path of inquiry and how it can awaken her parenting challenges.
The Work is Byron Katie's simple yet powerful process of inquiry that can change our lives from the inside out.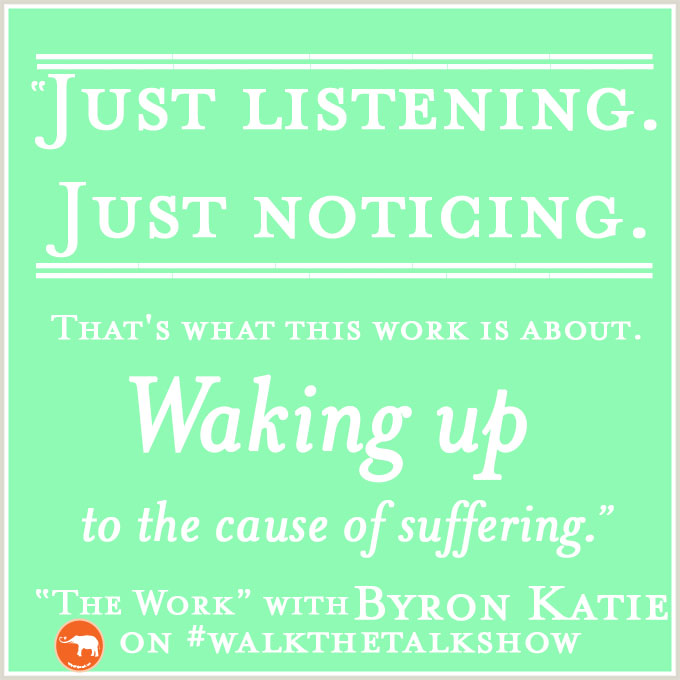 Byron Katie's last appearance on Walk the Talk Show with Waylon Lewis:
Elephant is psyched to be working in partnership with Google+ on our new live video series, which features three live videos a week (that can be watched later, too).
Info from Byron Katie's site: 
Byron Katie has one job: to show people how to end their suffering.
In 1986, at the bottom of a ten-year spiral into depression, rage and self-loathing, Katie woke up one morning to a state of constant joy that has never left her. She realized that when she believed her stressful thoughts, she suffered, but that when she questioned them, she didn't suffer, and that this is true for every human being. Her simple yet powerful process of inquiry is called The Work.
The Work consists of four questions and the turnarounds, which are a way of experiencing the opposite of what you believe. When you question a thought, you see around it to the choices beyond suffering.
She has been bringing The Work to millions of people around the world for more than twenty five years through her website (where everything you need in order to do The Work is free), webcasts, weekend workshops, the nine-day School for The Work, and her 28-day residential Turnaround House program.
Byron Katie is the author of three bestselling books: Loving What Is, I Need Your Love—Is That True?, and A Thousand Names for Joy. Her other books are Question Your Thinking—Change the World, Who Would You Be Without Your Story? Peace in the Present Moment (with Eckhart Tolle), and, for children, Tiger-Tiger, Is It True? Her newest book is A Friendly Universe.
Eckhart Tolle says, "Byron Katie's Work is a great blessing for our planet." Time magazine calls Katie "a spiritual innovator for the new millennium."
Connect with Byron Katie on her blog, Facebook, Twitter, The Work Foundation and Institute for The Work. 
~
Byron Katie's article on elephant journal: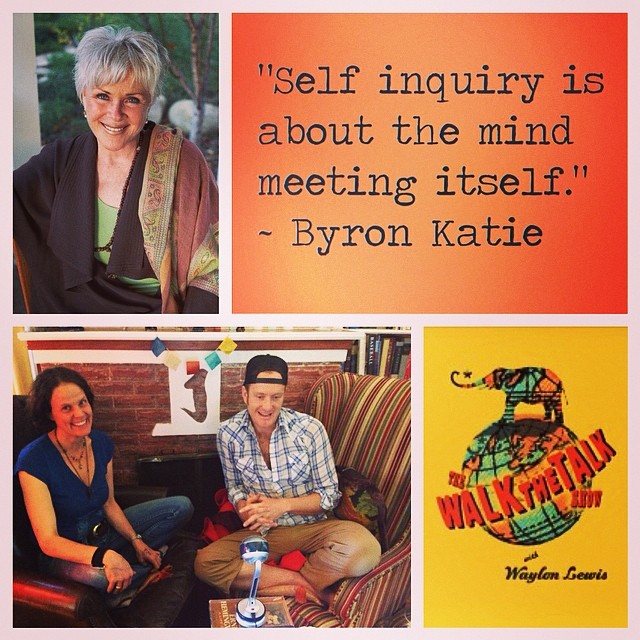 ~
~
We got your social mediums right heah:
Hangout on Google+ every Monday, Wednesday & Friday at Noon MDT.
Listen: Walk your Talk on your commute or over dishes with Soundcloud.
Subscribe directly to our award-winning Youtube Channel.
Editor: Rachel Nussbaum
Photo: Byron Katie