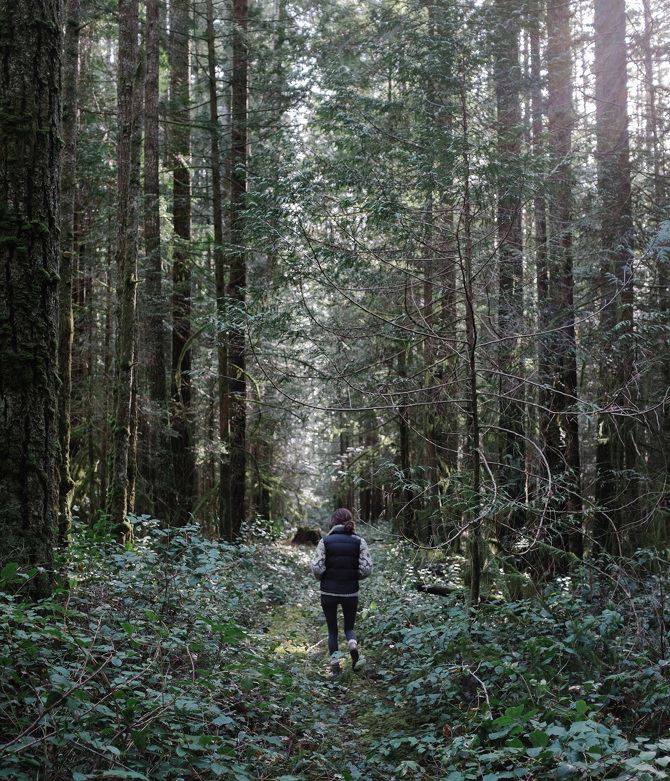 Mornings are like a lover I haven't been acquainted with yet.
The timing is never quite right for us, but when I do wake up in the wee hours where the sun hasn't quite hit my cabin yet and the morning dew clings to the trees, and buttercups in the woods around—moments where the world feels fresh—like it holds some juicy secret that only those who awake in time to see it know.
These moments nudge me gently to retire hooting at the moon, to quit tirelessly creating at night so I can catch the sun stretching her arms and reap the joy and sweetness of first light
Fall in love this morning even just for a moment, with anything, anything at all.
Fall in love with the creases in your favorite coffee mug and the sound of the beans dancing beneath your fingertips as you grind them.
Fall in love with language—find a musty thesaurus and spend five minutes in a sunny spot with a cup of Joe learning a new word that can roll off your tongue amorously throughout your day.
Fall in love with the way the floor creaks rhythmically under your feet, almost as if it's saying sleepy greetings as you begin to move energy and start your day.
Fall in love with the happy whistle of the mail man and the "thud" of the paper when it hits your deck. Bringing with it news from the farthest corners of the seas right to your bowl of cereal.
Fall in love with your favorite pillow—the one you miss when you are away. Maybe stay in bed for a few minutes longer and feel grateful for that which supports you while you rest the day away each night. Flip it over and plant your face in the other side—the cool one that you crave during a nap on a hot summer day. Stay there a little while.
Fall in love with the pitter-patter of rain falling on your windowsills, and the way the little flowers gasp, almost as if to say, "ahhhhhhhh" as their roots pull from the earth and nurture their vibrant petals.
Put a song on that calls your hips into motion and let loose—move wildly, rambunctiously, and with joy—stamp your feet, toss your hair, celebrate and fall in love with mobility.
Stand in front of a mirror, naked. Withhold the urge to fidget, run to throw on underwear, pull your hair back. Fall in love with your birthmark under your chin, the smallness of your belly button, the soft curves of your legs, and the roundness of your smallest toe. Eat up each curve of your breasts with your eyes—turn around and admire your bum. Let this love spread throughout your body, your core like the sun escaping the clouds. Let it fill your lungs till you cannot help but sing and laugh with joy. Fall in love with naked you this morning.
Go for a walk in the woods. Fall in love with the way the forest floor embraces your feet, welcome the dew dropping from the arms of the cedar trees towering above you. Look up and take it all in with the bewilderment of a child experiencing rain for the first time.
Fall in love with the older woman fumbling in her change purse while you are in a rush to buy cream for your coffee; smile at her while she looks back apologetically.
Fall in love with your favorite shirt, and the way it almost hugs you back as you pull it over your shoulder and let it fall loosely around your body.
Unroll your mat with your eyes half open, toss on some music and let your body guide you through some messy, incoherent sun salutations with a dash of whatever you feel like. Fall in love with breath.
Fall in love with the person who takes the time to hold the door for you, with or without groceries in your hands. Instead of shying away from a moment of intimacy—hold them in your eyes. Say thank you and "I see you." Fall in love with humanity.
Fall in love with the retired opera singer in his seventies who dresses in his everyday best, shoes shined and wanders around the neighborhood each morning singing unabashedly.
Put your hands in the dirt—and fall in love with the feeling of the earth. Plant seeds. Don't plant seeds. Just get dirty for a little while.
Fall in love with the stranger on the street you lock eyes with—toss them a head nod, give them a smile, start your day feeling connected to the world around you.
Sit on your porch for a moment and observe the unraveling at first light. Watch the world begin to hum quietly into motion and take its first wobbly steps as the sun gains confidence and reaches her rays higher into the sky.
Just for a moment this morning—be enraptured with gratitude.
Love elephant and want to go steady?
Editor: Catherine Monkman
Photos: Author's Own