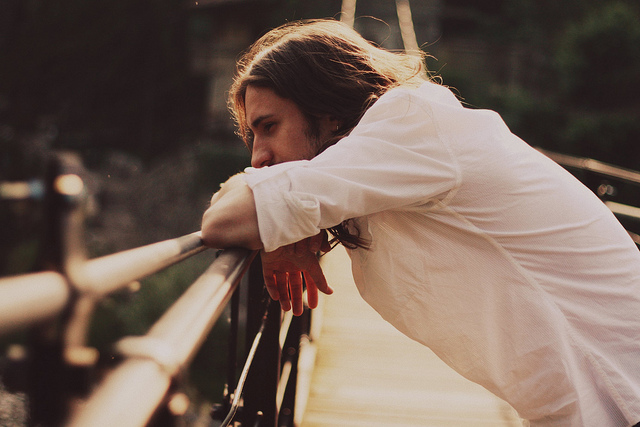 I have been dating. A lot.
Some of my dates have been pretty great. Some, well, I am not sure how to categorize them.I recently received this message from a man I went out with and (I thought) hit it off with. His warm effervescence and wit charmed me, and I had passed quite a nice evening with him. That is, until he started trying to convince me that he and I are MFEO (Meant For Each Other).
Have you ever experienced this before—the person who tells you that he knows you better than you know yourself—and after just one meeting?
He promises you things, tells you how wonderful you are, and simultaneously, tells you that the path that you are on is wrong for you.
That if you live the way he thinks you should live, you will be much happier.
Here is most of what he wrote:
"I think you should tell the girls who are reading you that this is your way of dealing with the shitty life our stupid and ugly macho centered society created. It's a reaction, at least in my (not so) humble opinion, not a solution. Life can't be a dichotomy. It has to be holistic and dialectic. We're looking for the free person, not antagonistic positions. The best way for a woman in my opinion is to find a man who doesn't try to dominate, or even to understand women. women are way too complex for us simple minded creatures. No, I'm not joking. There is a beautiful difference that scares men to death. Women are to be loved way more than understood. It's beyond most of us. Having to be also the mother of my kids made me feel it way more than one normally would.

But women behaving like most silly men is not the solution. The almost opposite would.

But even way more important:

Life without true love is shallow and silly. Unless a person is shallow and silly it will come to bite them. Loving and, as important, being loved back is the most beautiful, most fulfilling, empowering feeling in the world. It's the best synonym of happiness. Finding a man who understands that, who understands it is not about possession is hard but life is hard anyway. And if a girl can't find a ready one, find an intelligent, sensitive and kind fella and teach him. Mothers are naturally the first teachers, aren't they?

Nobody has the right to deny themselves being loved. It's in our instinct, in our flesh and soul. A silly and consumerist society can dictate the opposite and get away with it.

No other side of the same coin, no box or outside the box. a lot of girls can't handle it anyway. The cliches and prejudices are so ingrained on them they end up feeling horrible about themselves. Remember that. A lot of people who will read your blog are not as intelligent and semi-brave as you are (oh, I pissed you off with that one… LOL). They can get hurt and you, knowing about it, are a bit responsible. Tell them to never stop looking, while freeing themselves. Bad, fake love doesn't invalidate true love, It still exists.

Or don't tell them anything and tell me to go mind my own business… :)"
The thing that makes me sad about this message (and the very long email that followed) is that he is convinced that everyone has the same definition of love. That his definition of Love and of life is the only one that is true.
But it is not.
He is right, life without Love is silly. True Love is important. We all deserve it and that is why we are here, but ironically, and this is where he and I disagree, knowing and loving yourself must come first.
I am sad that he missed my message. I am sad that his great desire to be loved and to love clouded his vision of me. I am also sad that he sees this blog as a way to convince people that Love is unnecessary.
If that has been a message you have picked up from me, please let me correct you. Love is why we are here. But not at the expense of ourselves. Not at the cost of losing who we are.
You can have Love and be yourself. If that is what you want, you sure can have it.
Love elephant and want to go steady?
Editor: Renée Picard
Photo: Chiara Cremaschi at Flickr