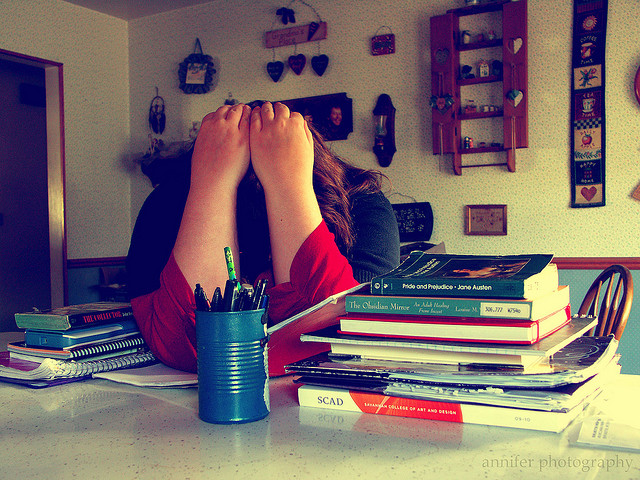 Saturday rolls around and it's easy to get caught up in the mental scan of household chores and family needs.
But it's important to consider that weekends are for more than grocery store trips and lawn care.
I remember waking up as a kid on Saturday morning and being allowed to spend these early day hours in favorite, cozy pajamas watching my favorite shows. It was special.
I'm sure my parents cut the grass, weeded the garden and cleaned the house, but that's not what stuck with me.
What stuck with me was the family hikes on local trails, playing in the backyard and family meals, which is exactly why even as an adult I'm careful to not let my brain become overloaded with what my adult self wants to accomplish come the two adjoining days that many of us have off.
We're so willing to check things off an imaginary societal list of ordinary accomplishments.
Graduate high school, check.
Go to college, check.
Move out on your own for the first time, check.
Graduate college (many years after you initially started), check.
Get married…have kids…blah, blah, blah.
And when someone doesn't coincide with these essentially made-up expectations, we question their societal worth and placement or encourage them strongly to fit back into line; to keep checking off this list.
Yet here's my thought on this particular Sunday morning, where I sit typing at my nicked, antique wooden table, with my daughter and her favorite cartoon in the background and my husband on a mountain bike ride:
What if we threw away our to-do lists?
What if we pretended that each day was something to just be in awe of?
What would happen if every morning became a fresh start towards who we want to be and a new beginning of potentially the best day of our lives?
And, yes, we'll weed the gardens and mow the lawns. We'll clean the dust off our bookshelves too. But we'll also not pretend that this is what life is about, because it's not.
They say that people on their death beds rarely wish they'd worked more or accomplished that one nagging task. Instead, they wish they'd spent more time with their children or opened sheltered hearts to love with more willingness.
But life is hard.
It's filled with things that need to get done and sometimes, unexpectedly, shit happens. At the same time, though, we possess the internal ability to simply shift perspective and, often, it's this little, teensy tiny inner transition that makes huge life changes.
I wake up and yawn and stretch through my toes and roll over to my side. I grab my glasses lying nearby and wait until my daughter wakes up so that I can see her sparkly eyes and good-morning smile. And while I know that our day will have errands and things that I need to do, I don't focus all of my energy this way. Rather, I borrow her wonder-filled, childlike mindset that enables her to see these every-day routines as fun and part of something much larger and not, incorrectly, a mundane reality.
I hate doing the dishes.
Yet when I ask my daughter to help me with them, every single time I'm rinsing off the last wine glass and singing one final round of The Wheels on the Bus and wondering how it all got done so quickly.
And, no, I'm not suggesting that we ignore our chores or even our societal check lists (I'm glad, for example, that I got married and had kids). But I'm not going to pretend that all I want out of my life is a clean house and short grass.
Maybe that's why we have the prevalent midlife-crisis syndrome.
We spend so much of our lives climbing monetary ladders and putting checks next to arbitrary accomplishments that we forget to listen to beating hearts and to feed the fires that ultimately fuel us for longevity.
So, today, I'm checking "love passionately" off of my to-do list. Yep, done.
I'm also putting an imaginary mark next to "watch favorite cartoons."
And as I hit "save" and prepare to more officially begin my Sunday morning, I'm walking into the next several hours with an open heart and mind, and maybe, just maybe, I'll even have some fun doing the laundry (if it gets done, that is).
Relephant:
Love elephant and want to go steady?
Editor: Catherine Monkman
Photo: Anna Gutermuth/Flickr