Photo: @waylonlewis on Instagram
We've interviewed governors, senators, famous yoga teachers, best-selling authors and famously successful entrepreneurs. But there's nothing better than talking with two dear friends, who have devoted themselves to being of benefit to our world (and having fun doing so), and talking about Love.
"Skål!" On behalf of 8.7 million readers, Elephant Journal would like to offer our sincere congrats on the marriage of these two lovebirds Dennis Schoneveld and Rachel Brathen.
Waylon, founder of elephant, attended the wedding of our dear elephriends Rachel & Dennis just outside Stockholm, Sweden, in a castle (of course). The morning before the wedding vows, he sat down with both of them—separately—to see how they were feeling and what they wanted to share with elephant readers.
A video of the happy couple—individual conversations with the bride and groom, separately, the morning before the ceremony, capturing the love (and jitters?).
Subscribe to http://www.youtube.com/waylonhlewis.
~
Walk the Talk Show with Waylon Lewis: videos with Rachel and Dennis the morning after a huge party and before the ceremony. Wedding jitters?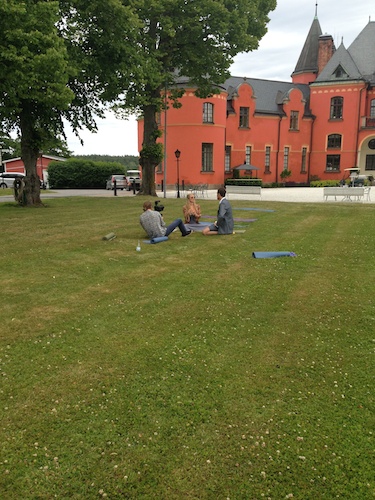 Waylon Lewis was there in person "covering" the wedding in Sweden (at a castle!):
"'Today is the easy part. We've always been married.' @walkthetalkshow with the groom @dennisfromsalad about his love for @yoga_girl this morning at #lejondalsslott #lejondals #sweden #elephantjournal"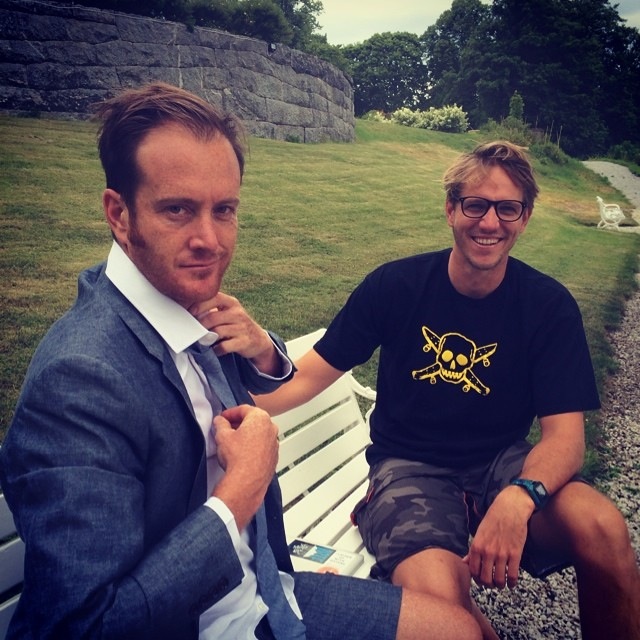 "My home for three days. Not a bad place for 180 folks to celebrate the love of our friends, #dennisandrachel <> #lejondals #lejondalsslott #sweden <> photo courtesy @sodalime_ who just filmed my @walkthetalkshow @elephantjournal conversations with @dennisfromsalad and @yoga_girl the morning after a huge party and before the ceremony? Wedding jitters? Check the video—subscribe YouTube.com/waylonhlewis to get notification when it's live. ♥"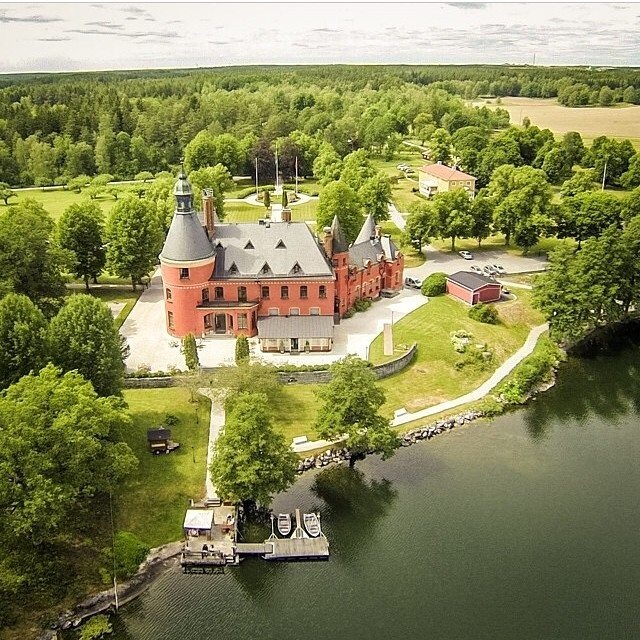 "For @yoga_girl, one of my smaller but precious offerings to the soontobewed sweet couple."
"Reading Room. #kb #stockholm #books #commonwealth"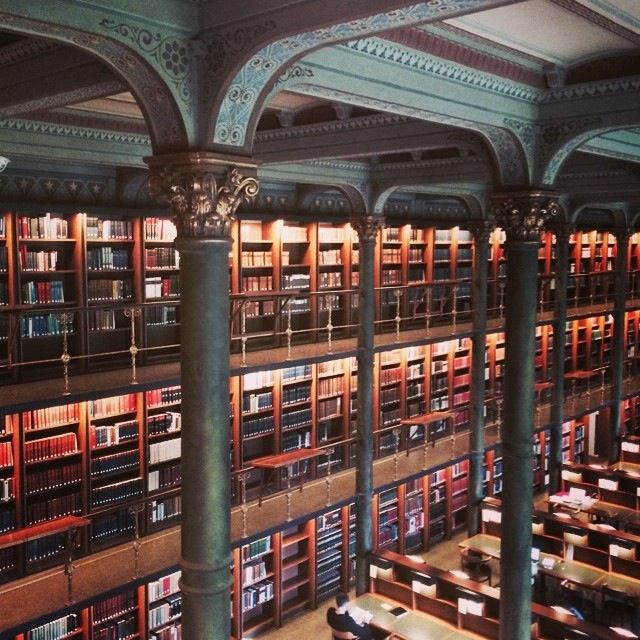 "My kind of gathering. 180 beautiful & kind friends of @dennisfromsalad and @yoga_girl from all over the world. Castle, bocce, sheep, boathouse, knight's armor, old library, vast fireplaces, pool table, hundreds of acres of forest—#lejondals #lejondalsslott My home for a few days. #sweden#wholetthewayout"
"Checking in. #lejondalsslott #lejondals #sweden"
"Post-dinner lawn games and billiards in a setting that'd almost shame #downtonabbey. Everyone seems to know each other, but I imagine many are like myself—strangers forming a family for there days in honor of Dennis and Rachel. #lejondals #lejondalsslott #wholetthewayout #sweden"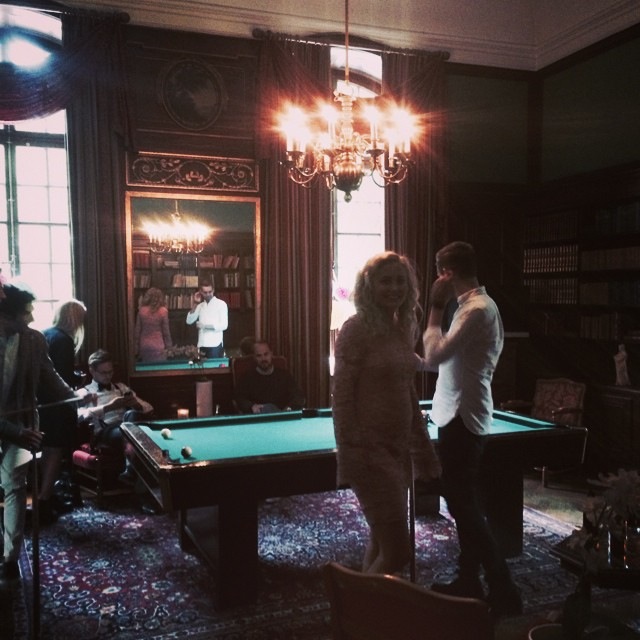 "Elegance can't just be bought. It's craftsmanship, and taste, and arranging our world mindfully. And, celebration of our sweet full hearts! #lejondals#billiards #sweden #wedding #wholetthewayout"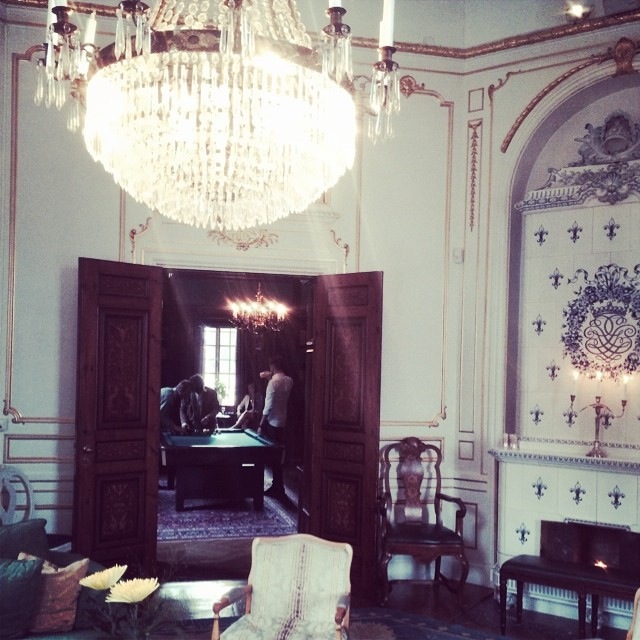 "A somewhat cold Summer wedding day, so I lent my jacket to a pal. (I'm a bad person, need the good karma) #gooddeedofthemonth #dennisandrachel #lejondalsslott #sweden"
~
Dennis and Rachel's previous appearance on Walk the Talk Show with Waylon Lewis: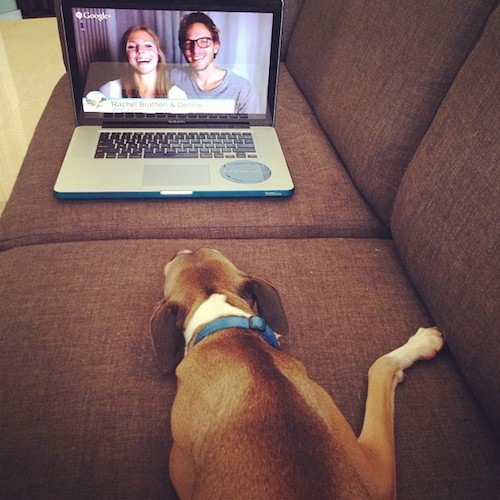 ~
We got your social mediums right heah:
Hangout on Google+ every Monday, Wednesday & Friday at Noon MDT.
Listen: Walk your Talk on your commute or over dishes with Soundcloud.
Subscribe directly to our award-winning Youtube Channel.
Editor: Rachel Nussbaum
Photos: Waylon Lewis
~


Waylon Lewis.
founder: elephantjournal.com, host: Walk the Talk Show.
Voted #1 in US for #green on twitter 2 years running: Shorty Awards.
Waylon cuddles with the following awards at night: Treehugger's "Eco Ambassador in Culture & Celebrity," "Changemaker," Discovery Network's Planet Green "Green Hero" & "Prominent Buddhist" in Shambhala Sun, plus "Top 10 US Green Video Series" by MNN; "Greatist" 25 Health & Wellness in the US, and has won two Webbies.