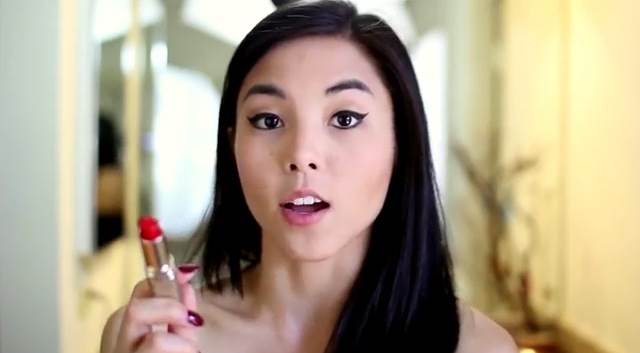 "Beauty is not in the face; beauty is a light in the heart." ~ Khalil Gibran
I've never been a big fan of wearing make-up. Sure it's fun to get a little gussied up for a night out or a special occasion, but on a day-to-day basis? Forget it. Just not my thing.
But some ladies really enjoy having an arsenal of sparkly eye-shadows and glossy lipsticks, and I say—If "putting on your face" helps you feel more confident and empowered, then more power to ya!
Today I came across a video a friend shared. She prefaced it with the words, "Ladies, watch this please!!!! Freaking awesome!"
The video was entitled "Every Woman Must See This Makeup Tutorial At Least Once. So Powerful!"
Hmm… Normally, if I saw the words "make-up tutorial", I would just keep scrolling. However, her excitement intrigued me, so I figured it was probably worth a look.
I'm glad I took 4 minutes out of my day to watch it!
After viewing the clip, all I could think was: Finally! The correct way to put on make-up!
Enjoy! 😉
Love elephant and want to go steady?
Editor: Renée Picard
Photo: Video screenshot