I live in Okinawa, Japan. As an island, it's warm all year long making it impossible for water to freeze and food to be scarce.
In short, this is the perfect environment for animals to thrive. In particular, Okinawa, happens to have an over-population of stray cats and though the resources here are plenty many of them die due to traffic-related accidents.
My fiancé and I have taken in our own stray cat and she is a crazy, cuddly character with so much personality that whenever I come across other cats that haven't been so lucky, I often wonder what kind of personality they might have had, where is its family and how did they die?
I think, at the very least, every creature deserves some dignity and respect in their last minutes.
Turns out, Russian photographer, Maria Ionova-Gribina's project, Natura Morta, does just that. She says that the project is an extension of a tradition she and her brother had as children.
"I remembered my childhood. When I was with my brother and we found a dead mole, bird or bug we buried them on the border of a forest. And we decorated the grave with flowers and stones. Why we did it that way? Probably it was a children's curiosity, our first studies of mortality."
Maria says she found the dead animals in these photos on several bike rides she took.
I wanted to find a way to save them for the world of art. They were so unprotected…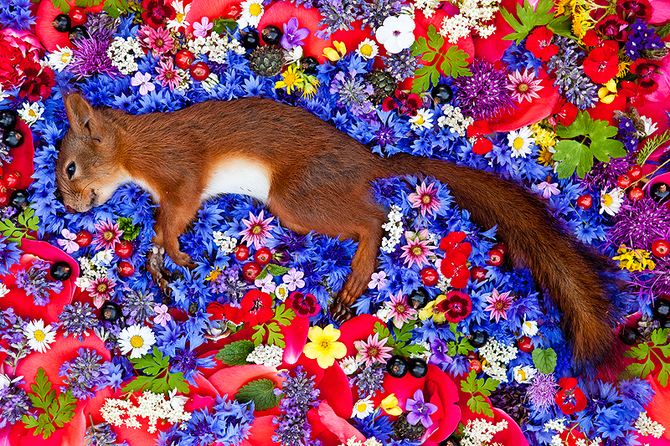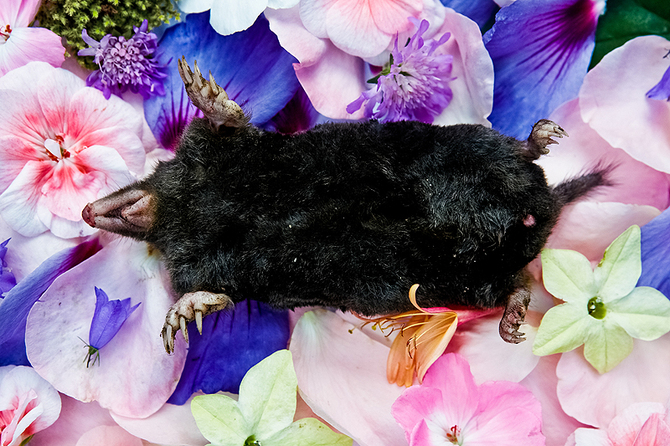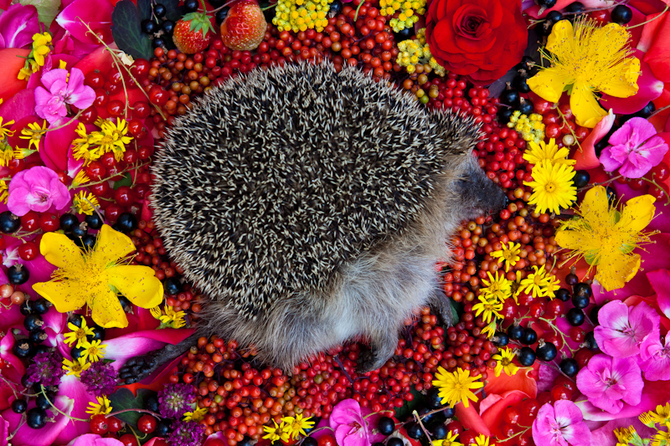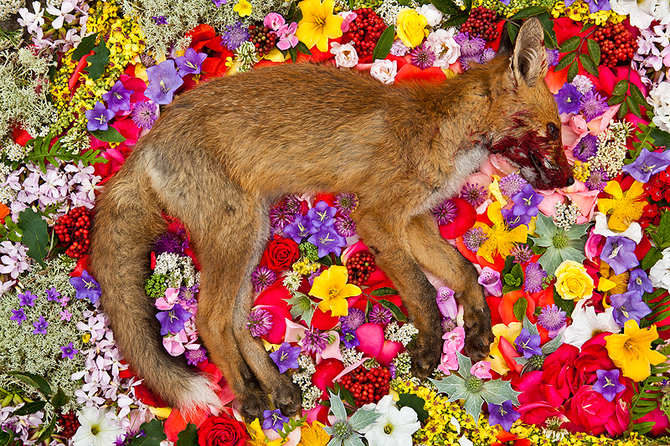 Check out the whole Nautra Morta collection on Maria's website. 
~
~
~
~
Love elephant and want to go steady?
~
~
~
Editor: Travis May
Photo Credit: Maria Ionova-Gribina/Natura Morta