About a month ago my dear friend shared a video on Facebook. I took a peek, as he rarely posts, and what he does share is usually of interest to me. This video, shot in Hawaii, is no exception—I immediately fell in love with the energy of the people, the gorgeous scenery, the upbeat music and the entire vibe of this piece.
Over the past month, I have returned again and again to steal a few more precious moments of the infectious joy that stirs within me each time I watch.
I am enchanted by the easy interaction amongst the friends, their carefree attitudes and freedom of movement, and of course their courageous and beautifully skilled diving. Further, all of this is offered with wondrous colors and backgrounds that only mother nature could provide.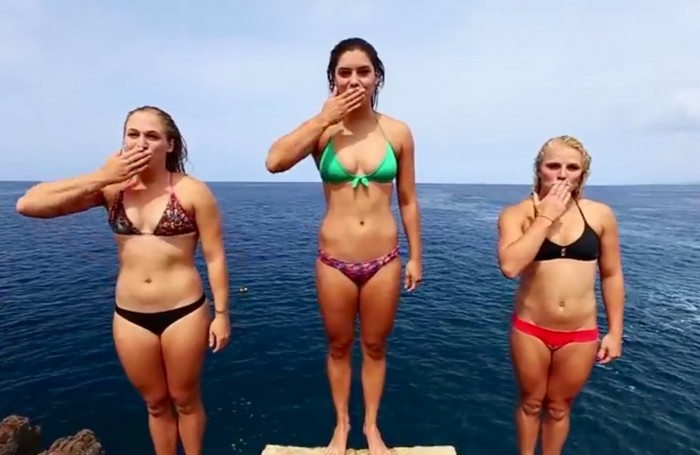 I love this video so much; I realized that I should share my private little "bliss fix" with as many people possible.
I hope everyone who sees this will not only find it as beautifully energizing and inspiring as I do, but will also be stirred to spread the joy as well. It would be sad to keep such a treasure a secret. Some secrets are simply too good not to share.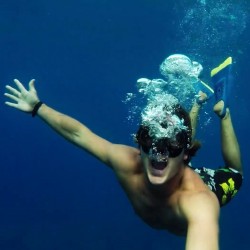 "To get the full value of joy you must have someone to divide it with." ~ Mark Twain
"Tell them there's an ocean of bliss! It's like diving within makes you experience subtler fields of consciousness, intellect and even love. And it makes you feel so good!"
~ David Lynch
P.S. If you loved this video, then you will probably enjoy this one, as well.
Love elephant and want to go steady?
Editor: Travis May
Photos: YouTube video stills