Three Principles for Right Livelihood:
1. Do what you love
2. Do something that makes you money
3. Do something that is of benefit to others
PS: There's really a number four: you have to be good at whatever it is.
Get out there. Be brave. We have one short life.
Wisdom from Waylon Lewis on Natural Hierarchy: 
"If you are a boss out there, don't be above doing anything."
"If you're going to read about natural hierarchy, you'll probably wind up quitting your job. Be careful. This is very dangerous stuff. Dangerous in the best possible way." 
"You can do something that you are good at, that you love, that other people want, and make money."
Read this:
"We should do away with the absolutely specious notion that everybody has to earn a living. It is a fact today that one in ten thousand of us can make a technological breakthrough capable of supporting all the rest. The youth of today are absolutely right in recognizing this nonsense of earning a living. We keep inventing jobs because of this false idea that everybody has to be employed at some kind of drudgery because, according to Malthusian Darwinian theory he must justify his right to exist. So we have inspectors of inspectors and people making instruments for inspectors to inspect inspectors. The true business of people should be to go back to school and think about whatever it was they were thinking about before somebody came along and told them they had to earn a living."
~ Richard Buckminster Fuller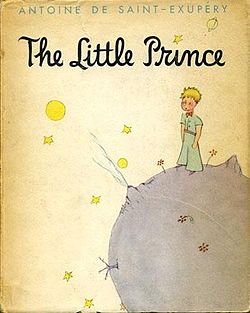 More from Le Petit Prince (The Little Prince):
"People have forgotten this truth," the fox said. "But you mustn't forget it. You become responsible forever for what you've tamed. You're responsible for your rose."
~
"People where you live," the little prince said, "grow five thousand roses in one garden…yet they don't find what they're looking for…"
"They don't find it," I answered.
"And yet what they're looking for could be found in a single rose, or a little water…"
"Of course," I answered.
And the little prince added, "But eyes are blind. You have to look with the heart."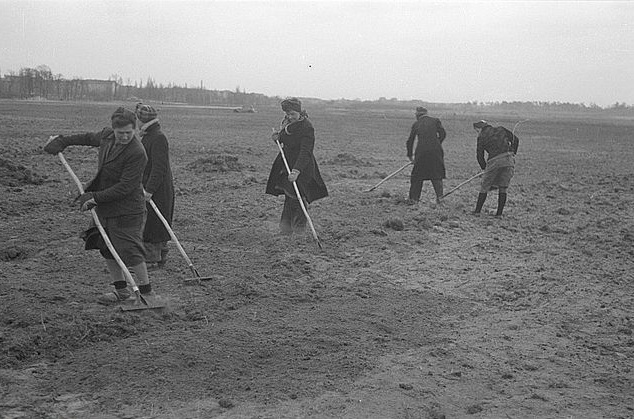 Editor: Rachel Nussbaum
Photo: Wikimedia Commons, Wikimedia Commons, Wikimedia Commons, The Little Prince