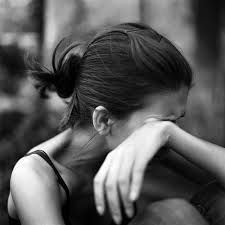 This poem is about a rape case that happened in Delhi.
The 2012 Delhi gang rape case involved a rape and fatal assault that occurred on 16 December 2012 in Munirka, a neighbourhood in South Delhi, when a 23-year-old female physiotherapy intern[2] was beaten and gang raped in a private bus in which she was travelling with a male friend.
There were six others in the bus, including the driver, all of whom raped the woman and beat her friend. The woman died from her injuries 13 days later while undergoing emergency treatment in Singapore.[3][4]
The incident generated widespread national and international coverage and was widely condemned, both in India and abroad. Subsequently, public protests against the state and central governments for failing to provide adequate security for women took place in New Delhi, where thousands of protesters clashed with security forces. Similar protests took place in major cities throughout the country.
Could she hold a pain so deep in her heart
Just thinking about it makes my insides feel ripped apart
It could've been me that night
The woman on the bus who fought with all her might
That could have easily been me
Discussing the protagonist's talent or career
taking a moment to notice the stars in the evening sky
And then moving along in time to catch my ride
It's heart wrenching to imagine her plight
On that ill-fated deathly night
The agony, screams and debilitating pain
I try hard to fathom but my efforts are mostly in vain
What could possibly explain such a terror
An animal's appetite or a devil's insane drive?
A humanity that's lost in free fall
Has no ground beneath it and
above a dark satanic sky so tall
What did these beings possibly eat drink and watch
Did they have friends and did they ever laugh?
Or were they evil inside and out
Moving about through their day always on the prowl?
Sometimes Iam scared for myself and even more so for my daughter
But quietly inside I know Something else is Really the need of the hour
It's courage, faith and vigilance
And donning my feminine power
Even if times are ruthless
And despair prevails everywhere
It's in reminiscing Durga's battle
And knowing a sinister physical force can't quell
A growing sense of empowerment the respect, support and love of oneself
For she rose a thousand times and a thousand times was she struck down
And yet she stood up again
Fierce, grounded and even more determined
And she wasn't only Durga or the brave girl on that bus
But every single one on the street and each and every one of us
Love elephant and want to go steady?
Editor: Catherine Monkman
Photo: Wikipedia Commons