Waylon Lewis with Surfer, Yogi & Blissoligist Eoin Finn:
Eoin Finn on how to put the Heart back into the Instagram Yogalebrity Craze:
Words of (accessible) wisdom from Waylon & Eoin's conversation:
"Use your heart phone not your smart phone." ~ Eoin Finn
"Seek solitude in nature and your deepest heart will become clear." ~ Eoin Finn
"I'm a Buddhist, I live in a beautiful town, but it's so hard for me to do nothing." ~ Waylon Lewis
"You gotta fall in love with the planet daily." ~ Eoin Finn
"What if we didn't have to pursue happiness, what if we just have to slow down enough for it to catch up with us." ~ Eoin Finn (who heard it from a rabbi)
"Perfectionism is the enemy to your inner child." ~ Eoin Finn
"Yoga is more about touching your heart than touching your toes." ~ Eoin Finn
~
Eoin's life mission:
"To stay in touch with that deep vibration of Love so that I can be a conduit for it in all I do in life. I want to inspire people to be continuously lit up by this mysterious but powerful force. One of the best ways is to get out in nature and let its beauty fuel you. Love is the ultimate renewable resource."™
Read the Blissology Happy Map for more about Eoin's core philosophy.
Elephant is psyched to be working in partnership with Google+ on our new live video series, which features three live videos a week (that can be watched later, too).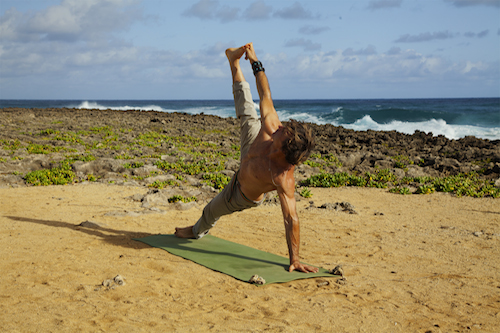 From Eoin Finn's site:
Eoin Finn is a yogi, surfer and blissologist residing between Vancouver, British Columbia, Venice, California and Bali. He teaches his unique and transformative Blissology Yoga classes and workshops across the globe.
Blissology is the art of tuning into the force that makes us feel connected to each other and the planet and using it to guide us so that we achieve our personal goals while minimizing our impact on the web of life.
His visionary writings about health, happiness and interconnection have appeared alongside noted authors Deepak Chopra, Prince Charles and Eckhart Tolle, and include features in Vogue, InStyle, Yoga Journal and Oprah Magazine. 
Connect with Eoin on Facebook, Twitter, YouTube, Flickr and his website.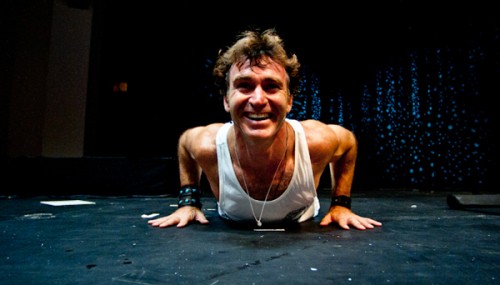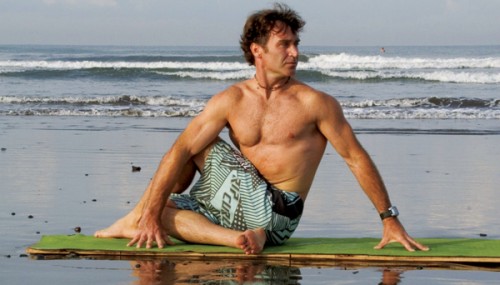 ~
Eoin's work on elephant journal:
> A Joint with A Point: Why the "Intention Joint" is Completely Yogic in My Book.
> What Yoga Taught Me: 4 Life Lessons from the Mat.
> Hair of the Down Dog: Yoga for Hangovers.~
~
~
We got your social mediums right heah:
Hangout on Google+ every Tuesday & Thursday at Noon MDT.
Listen: Walk your Talk on your commute or over dishes with Soundcloud.
Subscribe directly to our award-winning Youtube Channel.
Editor: Rachel Nussbaum
Photos: Eoin Finn