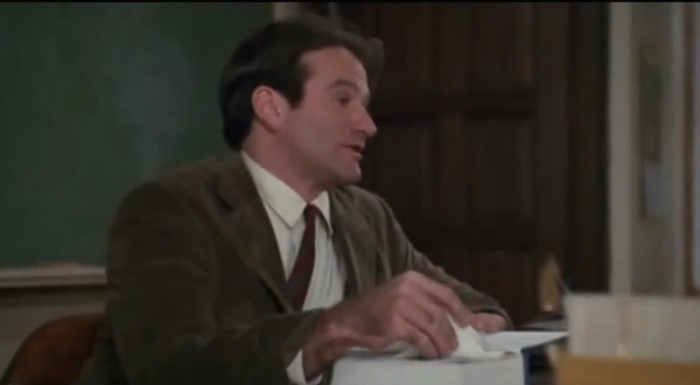 As a child, I watched "Mork and Mindy" and to this day, Dead Poets Society remains my favorite coming-of-age movie.
Reports that the cause of death is a suicide did not come as a shock. It's almost a cliche, but depression amongst stand-up comedians is common. Sometimes the funniest people are those who use humor to mask the deep pain they are in.
While no doubt there will be many tributes to Williams's life and legacy and many of them will highlight his amazing comedic gifts, I will remember him best for this clip from Dead Poet's Society about why poetry matters and asks, "What will your verse be?"
RIP, Mr. Williams. May your verse live on forever.
Love elephant and want to go steady?
~
~
Editor: Travis May
Image: YouTube still