"Actor Robin Williams died Monday at the age of 63 in a suspected suicide after a recent struggle with depression."
The world has received some devastating news. In the worst kind of irony, the man most widely known for his comedy, wit and cheer took his life without warning.
When a great actor dies that has been a part of our lives for decades, it can feel that we are losing someone we actually knew and care about.
We can feel compassion for the pain and suffering he must have been experiencing that led him to end his life, in a real and personal way. We can feel empathy for his family and loved ones. Especially, with a life that touched so many millions of people, it can feel like a hole now exists where a huge presence and spirit once stood.
All of elephant sends their thoughts and love to his family, friends and the countless lives he has touched in his lifetime.
From Aladdin to Dead Poets Society to Good Will Hunting, there hasn't been a milestone phase of life that doesn't have a memory of him in it.
With bittersweetness and in honor of his legacy, some words, photos, and silliness, so we may remember him with a smile:
"You will have bad times, but they will always wake you up to the stuff you weren't paying attention to." ~ Robin Williams
"You're only given a little spark of madness. You mustn't lose it." ~ Robin Williams
"Some are born great. Some achieve greatness. Some get it as a graduation gift." ~ Robin Williams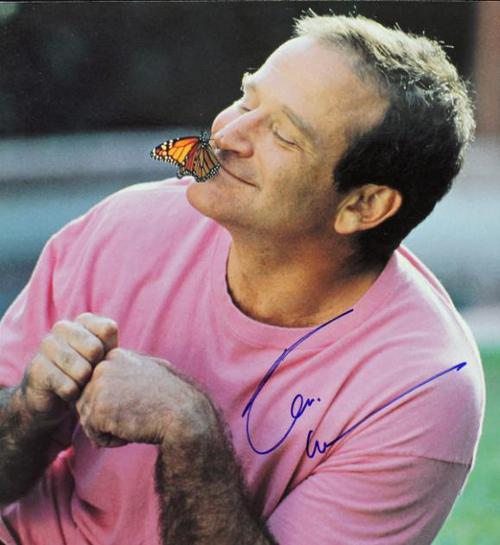 "Reality is just a crutch for people who can't handle drugs." ~ Robin Williams
"Do you think God gets stoned? I think so…look at the platypus." ~ Robin Williams
Relephant: