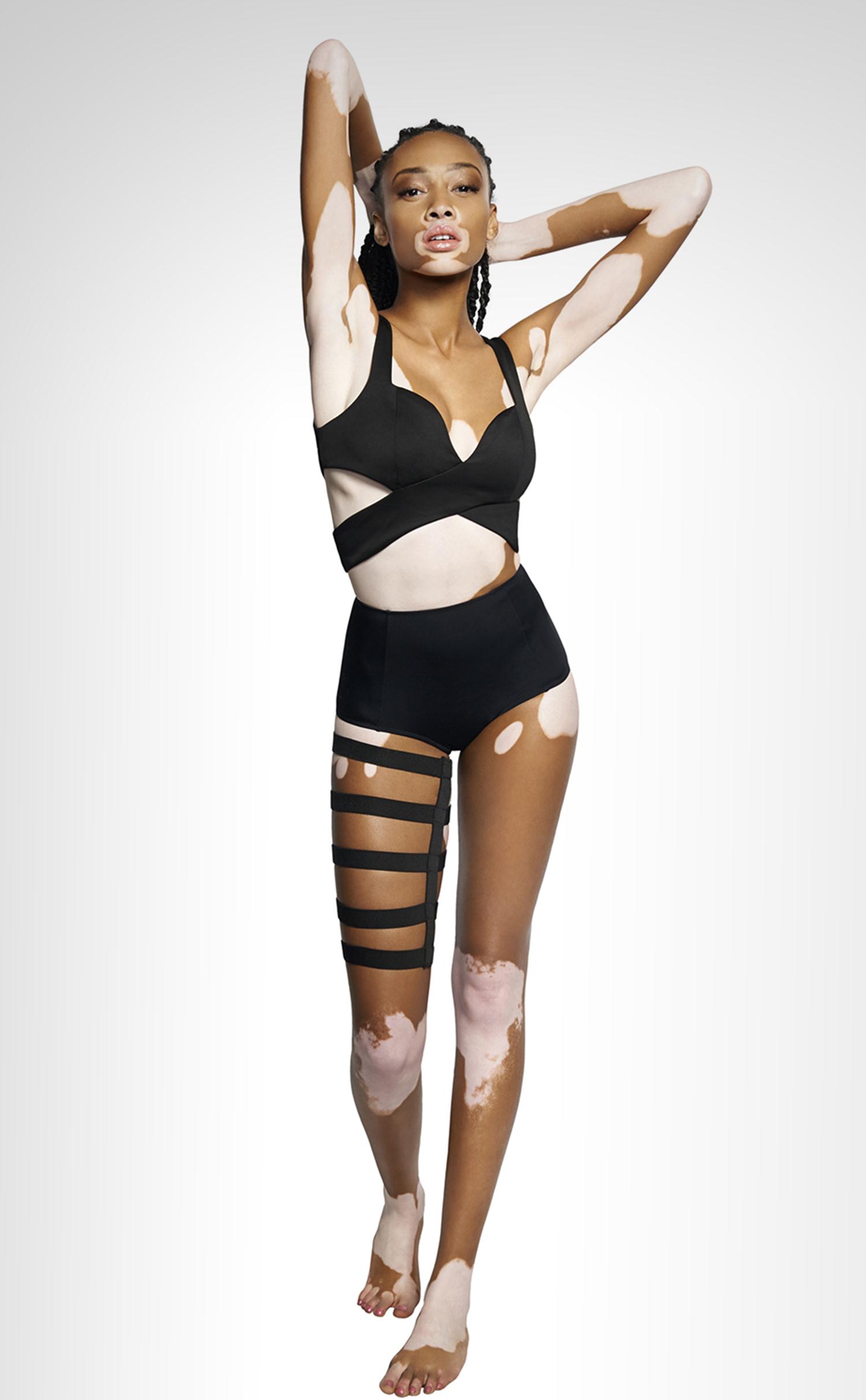 Update: Love ourselves, and the world will catch up.
Michael Jackson's Skin Disorder Now A 'Must Have' 2015 Fashion Accessory (inquisitr.com)
Chantelle Brown-Young, aka Winnie Harlow.
"Chantelle has vitiligo and was called "zebra" and "cow" as a child. She is now competing to be the next top model."
Skip to 320:

Michael Jackson had it. What is it? This.
A few tidbits:
It is painless and simply a lack of skin pigment
It is an autoimmune disease. Also if you have other skin conditions, your chance of getting this increases.
It can come and go on and off throughout your life.
I'm Caucasian and it is just as noticeable on my skin. There is white skin, and then there is vitiligo.
It is usually symmetrical. If you get it on one arm, you will likely get it in the same place on the other arm.
Relephant: