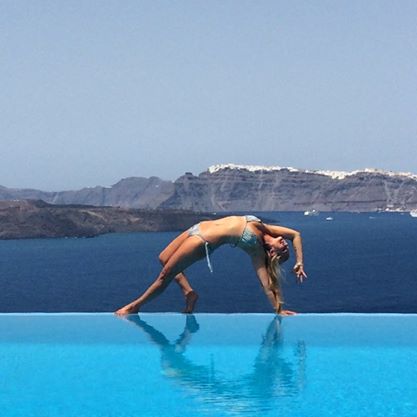 Practicing yoga means doing our best—every single day.
It's called a practice because we're never finished.
It's a continuous string of moments and movements and breaths that make up this life we choose to lead and it changes all the time.
Some days doing your best means a solid hour and a half of intense movement on your mat followed by a day of eating well and working hard. Other days, doing your best means five minutes of sitting on your bed focusing on your inhales and exhales.
Some days it's simply taking a break from trying to change who you are.
It's meditating to keep your ego from spinning out of control. Allowing yourself to cry when you need to and laugh at the madness of the life situation you've found yourself in. It's moving into the uncomfortable and directing our focus towards the things we prefer not to look at.
Practicing yoga and doing our best today is not going to look the same tomorrow but that doesn't mean we're going to give up, does it?
Let yourself have slow days. Adapt your practice to how you're feeling right now.
But no matter where you find yourself at—keep practicing. Keep practicing. Keep practicing. Move your body and breathe deeply and stay present and go into the tight spots and release and stretch and let go.
Do the best you can with what today has given you. Your body, your heart and your soul will thank you.
Love elephant and want to go steady?
Editor: Renée Picard
Image: courtesy Rachel Brathen