Have you ever thought about how your purchases are affecting the world's water supply?
As this infographic shows, there are a few items that might be in your grocery cart that are also costing the planet a lot of water! Number one on the list (say it ain't so!) is chocolate. That delicious treat costs 24,000 litres of water just to produce one kg of chocolate. And it takes 15,500 litres of water to produce just 1 kg of beef.
Maybe hold off on that chocolaty dessert and that steak dinner. After all, it's not like there aren't delicious alternatives!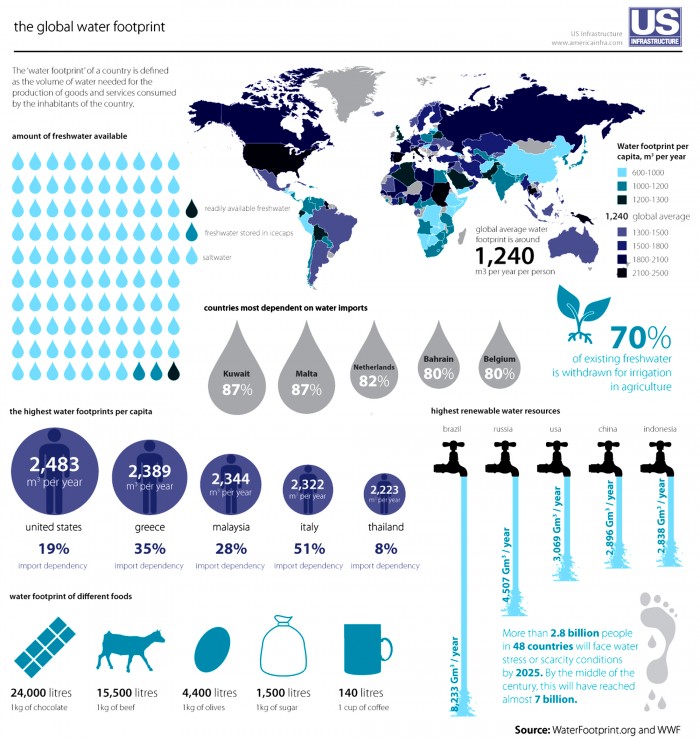 Take a look at the information here. Become a more conscious and informed consumer. And of course, spread the word!
Love elephant and want to go steady?
Editor: Travis May
Photo: Water Footprint