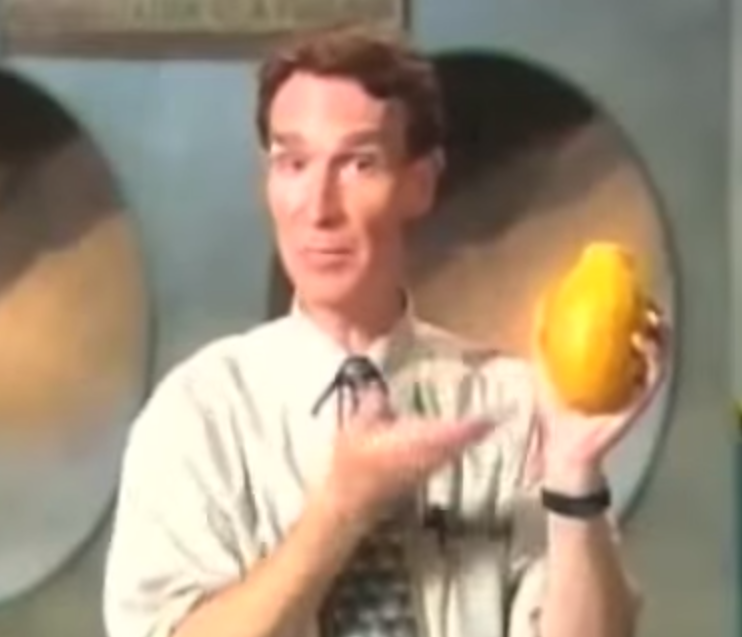 We all remember Bill Nye the Science Guy, or at least most of the people in my generation do.
He's the smart, if wacky, scientist who made it big by making science fun to kids. But he's more than just a TV show host, he's freakin' brilliant, and he's a crusader for science and education.
In this video, he explains why GMOs (genetically modified organisms) are an environmental issue. It may be true that we've been genetically modifying plants and animals for centuries.
After all, that's why we have plant foods like corn and watermelon in the form that we do today, and it's also why we have so many breeds of dogs and other domestic animals. We've engineered these foods to feed our growing population and bread these animals to be our best friends, and to be the kind of furry friends that can survive apartment and city life.
So, what's the problem now?
It sounds like we've been GMO-ing things all over the place ever since we've been human. But…the modern kind of genetic modification is a little more extreme than it has been in the past. We have accelerated the process, and we're now capable of making the kinds of genetic modifications that were never possible before (glow in the dark bunnies, anyone?).
If you still think GMOs aren't an important issue, listen to Bill explain it. He's better at it than me any day.
We should want these things labeled. Not because genetically modified foods are evil and part of some crazy conspiracy to make us dumb and control us. It's an issue for the conscious consumer, it should be our right to know the impact of our food buying choices. It should be our responsibility to make those choices in an informed and mindful way.
Love elephant and want to go steady?
Editor: Catherine Monkman