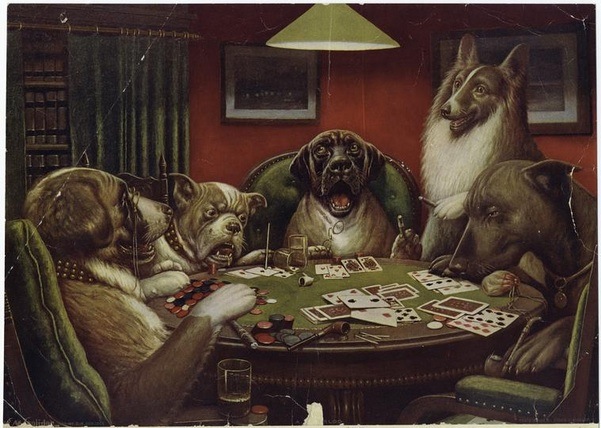 We all seek teachers to show us the way, to help us find joy and peace in our lives.
How many of us realize that these teachers are in our own backyard?
Yes, I read the Alchemist, but sometimes I have to remind myself of the guidance I receive every day—from my dogs.
I don't choose them.
They choose me when they arrive on my farm, ready to teach their next student.
There must be a sign posted in dog-speak somewhere near my land that says "Good home for wayward dogs who are willing to teach new owner."
They all seem to find me.
I give them a home, a safe place to live and in return, they teach me how to live my life.
Take Xena, for example. She arrived barefoot and pregnant, unsure of herself, yet immediately trusted me and quickly adapted to her new home.
She has taught me so much about how I should live my life. She taught me about loyalty and unconditional love.
No matter what I do or how often we might disagree she always has a loving attitude towards me. No matter how long I have been gone, be it 30 minutes or three days, she is always there to happily greet me. No admonishments of how long I had been gone or why I left; only genuine excitement that I am home once again.
I may have a bad day but she never seems to have them.
She spends her days living in the moment; joyfully chasing unsuspecting critters on the farm or scratching her back on the grass. If she is really lucky, she finds some ode de deer scat to rub all over her body.
She is happy with who she is and makes no attempts to be anything but herself.
She doesn't hold grudges—instead forgets what happened a moment ago and finds joy in the present moment.
How many of us have been encouraged to do these things? Be yourself, live in the moment, love unconditionally and find joy in all that you do.
Sound familiar? By living with a dog, following her lead in how to live my life, I have my own personal guru with the added perk of a furry friend to pet whenever I feel sad or lonely.
Life is so simple for my dog and I often wonder if I haven't made my life much too complicated, holding onto worries longer than necessary.
I would experience more joy in my life if I danced unabashedly in the rain or lived in the moment.
Do I appreciate just being with those I love? No grand plans, no stimulating conversation necessary; just being in the moment with them, appreciating their presence in my life. Yes, Xena has made me re-evaluate my own life many times.
She has earned her keep with her gentle lessons for me.
Recently I learned a lesson—from another canine teacher. His name was Buck, a young pit bull I found hiding behind my house, frightened and sick.
Unsure about adopting him, I tried to find him a home.
No home appeared so he became a part of the family.
Xena loved him and after a few weeks this young sick dog became more confident, stronger and happier. Even the vet couldn't believe the change in him. He was such a sweet dog; gentle, submissive and so grateful for the home we had given him. He was eager to please and quickly learned how to sit, stay and come.
But Buck was wounded in a way I couldn't fix.
Perhaps he had been mistreated or maybe he was inbred. I'll never know.
One day he became overly aggressive with a vulnerable older dog and I knew I could no longer keep him. Giving him to the pound broke my heart.
I was in tears for days knowing he might not find a new home. But if he didn't, I suspected that his spirit would come back here and stay with us. For he was loved here, possibly the only love he was given in his short life.
So what was the lesson for me?
Buck taught me about the impermanence of life.
I learned that no matter how short a relationship might be there is still reason to give it my best.
I should love deeply, give freely and know that it takes courage to do so. I should give loving kindness to others as they pass through my life on their own journey.
Everything in this world is impermanent and so I should use what time I have to show compassion to others. I may not be able to completely heal their wounds, but at least for a brief time, I might give them the chance to show their best side.
And that, for me, is enough. Thank you, Buck. I'll see you soon.

~
Love elephant and want to go steady?
~
~
Author: Celine Koropchak
Editor: Ashleigh Hitchcock
Photo: wikipedia