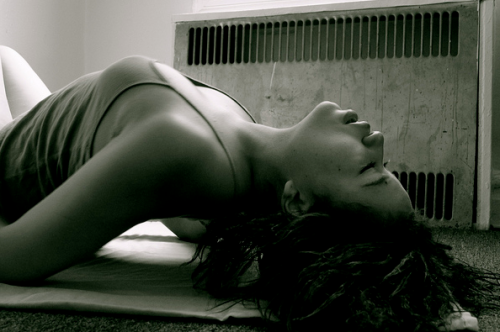 One of the most powerful ways to keep sexual attention high and our partner's interest alive is through the brain: by mastering the art of seductive communication.
Often, we can have insecurities surrounding our sex life, purely down to lack of communication to confirm if what we are doing feels right or wrong for our partner.
Opening up and discovering how erotic talking dirty can be, may be exactly what is needed to keep both sex drives high and uncover each others deepest fantasies.
Talking dirty doesn't have to be all about using words that push outside the comfort zone, it is just a term for talking to one another intimately about what we are thinking and feeling sexually.
When it's something that hasn't been done before, it can feel a little nerve-wracking as we don't know how we are going to sound and also how it will be received.
Starting gently and easing into it is probably the best way to be sure that is something that will arouse both parties in bed and also the way for it to develop naturally and not feel awkward and uncomfortable.
The first thing to remember when talking dirty is it is not what you say—it is how and when you say it that will have the greatest effect.
Everyone is different, for some, sighs, moaning and gentle breathing will be enough of a turn on, for others, talking out loud while exploring sexual fantasies together will fire up the passion and lead to mind-blowing, explosive sex.
These are a few very simple ways to spark desire, build sexual tension and heighten arousal.
Set the scene: music in the background and candles burning will create the background for passion.
Breath: breathing a little louder than normal, will signal you are becoming increasingly turned on, allow the frequency and depth of the breath to do the talking at first.
Whisper: you should still sound like you, but deeper, lower and huskier. Slow things right down and whisper words in the ear.
What to say: Use words that you are comfortable with, but words that are a little more risqué than normal. Experiment with what turns you both on, words and phrases like f**k, tits, suck my ****, I'm getting wet/hard can all be exhilarating in the right moment and can raise the tempo and temperature dramatically. Discover each other's trigger words and exploit them.
Compliment: everyone loves to feel good in bed, telling each other what feels good and how much it is turning you on will create more confidence and lead to more fulfilling sex. 'That feels good,' 'I love it when you do that,' 'Hmm, your body is amazing,' 'Don't stop,' 'Yes,' are all examples of how to gently encourage more of what you like and arouse your partner in the process.
If you're nervous about talking, write on your hand or somewhere more private little key words to let them know what you are thinking. Simple words like, 'Take me,' 'Touch me,' 'Now,' and 'You're so hot' can get things heading in the right direction.
Take control: You can start by telling them to take off their top, or underwear, depending on the setting. Start by saying 'I want you to…..' then, tell them exactly where you would like to be touched and how hard. Tell them exactly what you want and how you want it done. This can be a huge turn on for both sexes.
Tease: Gently slowing things down by saying 'I know you've been thinking about what you want to do to me all day,' or 'I want you, but first…' then describe how turned on you are. Heating things up and then gently stopping and asking if they are enjoying what you are doing if they want you to continue or do something else can be a huge turn on and leave them desperately wanting more.
Describe: Talking about what you are feeling can be a little less intimidating if you simply describe what you are doing and how you are feeling rather than using direct phrases. 'You turn me on when you do that,' 'I want you to….' and 'I'm going to kiss you all over' are all ways to let your partner know exactly what's going through your mind.
Share fantasies: gently evolve to a little role-play or fantasize about things you would like to do together. Close your eyes and let your imagination run wild, explaining step by step what you would like to do and how much it would turn you on.
Do what feels natural and only do it if you genuinely feel good about it as otherwise it will just cause the wrong kind of tension. It should be playful and teasing and lead to more fulfilment and passion, not the other way around.
Setting boundaries before engaging in talking dirty with one another helps to avoid any upset and uncomfortable feelings. Know what would or wouldn't be acceptable and if unsure, go gently. Don't do anything that could cause jealousy or insecurities, for example talking about a fantasy involving another man or woman or being too explicit could put a wedge in place that could be difficult to remove.
Use the experience to allow for a closer and more intimate bonding.
Although it might feel a little strange at first, practice alone, lower your voice and whisper seductive thoughts out loud. Focus on the breath and notice how the body instantly feels turned on as soon as the mind starts to think sexual thoughts.
Communicating intimately and passionately also keeps the mind in the present moment, allowing for a greater level of connection between both partners. The most important thing is to keep mindful of how the other person is feeling at all times, it is a two-way thing and should be mutually pleasurable.
If one or the other is not getting turned on, take a step in another direction. It will not be for everyone. However, when enjoyed equally, flirtatious talk can increase sexual chemistry, heighten attraction and assist in driving each other wild with desire.
**
Relephant reads: 
How to have a fun, sexy, heartfelt, genuine, mutual experience when making love: 
~
Author: Alex Sandra Myles 
Editor: Renée Picard
Photo: SimplyAbbey at Flickr