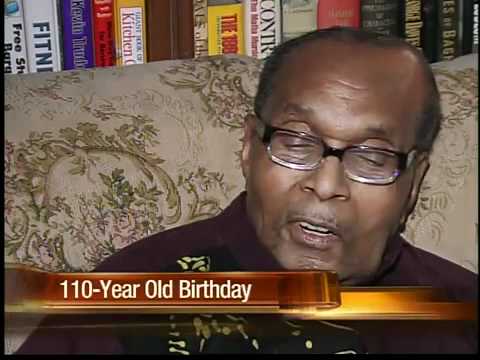 This is just too much goodness not to share.
American Bernard LaPallo was born in 1901, in Brazil; this makes him 113 years old. By the looks and sounds of him on various interviews he's given, he is impossibly young-looking, and full of vitality and life.
It's not unreasonable that, at this age, his birthday makes the news, and the biggest question on people's minds? How does he do it? Naturally!—as in, of course! But also as in, by eating natural foods. He says he's never even had a cold.
It comes as no great surprise that LaPallo eats well, exercises, nourishes his mind and has faith—the greatest tips are often the simplest and the most filled with common sense.
He inherited a lot of this common sense approach from his doctor father, who lived to be 98, and whose advice you can find in the videos below, along with the five foods he learned are key to good health and longevity.
Everyone wants that magical elixir to a healthy, long life, and while the basic principles might apply to everyone, it's always important to remember that there are so many factors that go into a balanced life, and no list of "best foods to eat" are going to extend a life that is rife with stress and conflict.
We have a lot to learn from LaPallo, and maybe the biggest thing we can learn is to heed our own bodies, which will happily tell us what we need to be nourished on all levels.
That said, LaPallo eats an organic, fruits-and-vegetables-based diet; a commitment to healthy living in itself reflects the kind of positive life attitude necessary to living a long life.
So, what are his five must-have foods? Watch the video and find out! (Spoiler alert: one of them is chocolate!).
Enjoy the video—just watching him speak and smile is a health fix in itself!
Here's a more recent and extensive interview with this remarkable man, where he cites "obedience and moderation" as advice his father gave him about good living. The sound is a bit shaky, but it's worth the listen!
Love elephant and want to go steady?
Author: Tammy T. Stone
Editor: Catherine Monkman
Photo: Youtube Screenshot