Don't be an ass. Re-use glass!
In our home, we try to stay mindful and re-use when we can, so we've gotten into the habit of saving glass jars.
My husband is the one who started us on this path; he began saving pickle jars, pasta sauce jars, salad dressing bottles—you name it!
We wash them, store them and use them as needed for various tasks around the house!
Don't have a fancy tumbler to mix cocktails? Just use an old pickle jar!
Jars can be used as drinking glasses or flower vases. In fact, my mom used glass mason jars filled with flowers as centerpieces at our recent Thanksgiving dinner. They were super cute!
We also use old jars to make and store mindful homemade cleaning product (a mix of citrus peels and vinegar).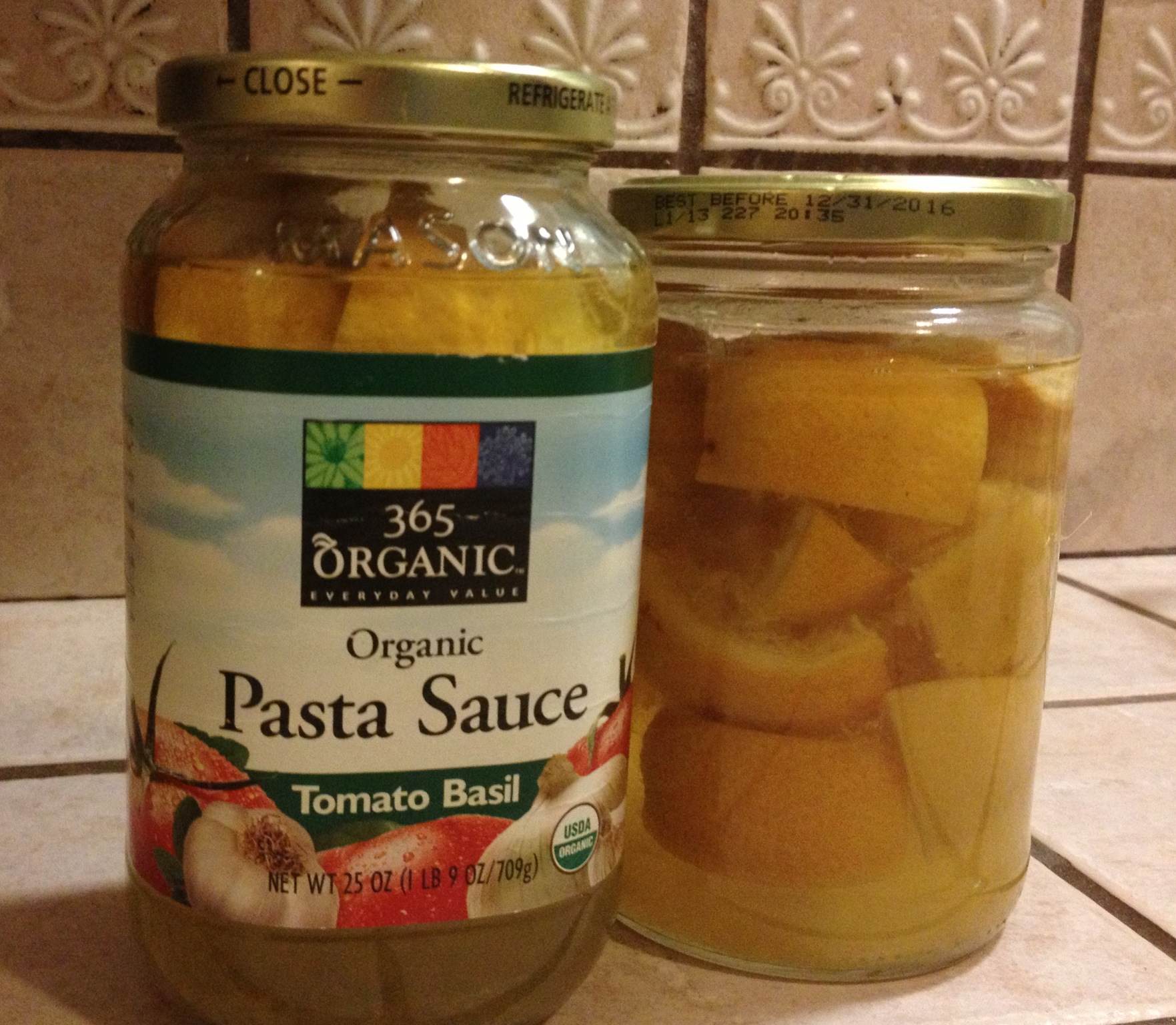 Jars also work great as "Tupperware." Use less plastic by using glass jars to hold leftovers!
Leftover pasta? Jar it up. Too much soup? Just fill up a couple jars.
Having old jars around for re-use has even inspired us to get more creative in the kitchen! We've started making our own pickles, and we use old pickle jars we've saved for our homemade pickles.
We've also dabbled in making homemade salad dressings and hot sauces. We use jars and bottles that we've saved to store our homemade concoctions.
Re-using glass jars is a great way to use less plastic and create less waste in general! Give it a try!
Love elephant and want to go steady?
Author: Yoli Ramazzina

Editor: Travis May

Photos: Courtesy of author and her hubby.