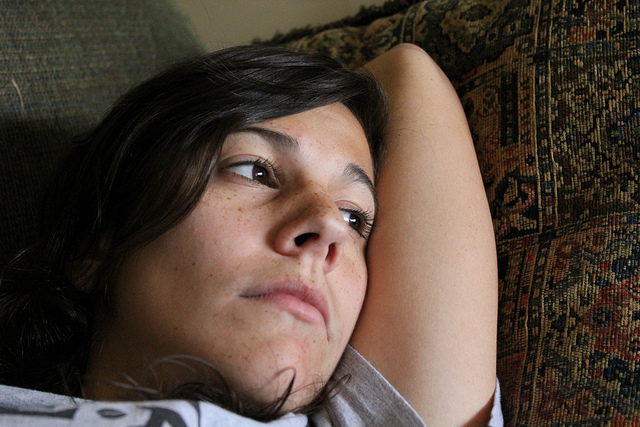 I love startups. I love entrepreneurship. I grew up watching a family member as my first self-employed role model.
Business is in my blood.
But another thing that seemed destined to be in my blood was depression.
At times the depression took all the joy out of entrepreneurship (and life itself), even leading me to believe that my efforts were just a waste of time, that I was a failure and was never going to succeed, and that I had nothing to contribute to the world. But there was always a small voice inside of me that said, "This is what you love. No amount of terrible thoughts can take that away from you. This is your passion—keep going."
So when my mind had twisted my thinking into depressed knots and a hopeless blank stare, I took the one tiny ember of hope left inside of me and prayed that something would come of it. I knew deep inside that more than anything, I still wanted to change the world. I still had a childlike sense of wonder in my eyes and an insatiable curiosity that couldn't be extinguished. I wanted to know what would come of my life, if anything, and I wanted to see if I could actually change the world.
When I got home from college after dropping out because of depression, I didn't want to get out of bed. But my parents wanted me to, so I just transferred myself to the couch in the living room. I would lay there for hours staring at the walls, eyes void of any sense of feeling. Sometimes I would turn on the TV and watch marathons of Chopped, but mostly I just sat there and thought.
I knew I couldn't live my life like that, so I had to find a way to be happy.
One day when I was lying on the couch in a catatonic state, I figured if I was going to be out of school for a long time, I might as well do something productive with my life. I looked at my options. I could do some kind of online college class, go to in-person events just to get out of the house, or pick up a hobby. But none of these things made me happy, and my depression seemed determined to keep me drowning under their waves.
There was something that was "my thing" and it was entrepreneurship. No matter what kind of day I was having, the mere mention of startups still perked up my ears. I had been starting businesses in some form or another ever since I was a kid, and despite everything, this passion never wavered. Despite the depression, I still lit up when I thought of ideas, and I still laughed and made jokes when I worked at a startup one summer, despite how depressed I actually was.
I started thinking of ideas, seeing which ones could become viable businesses. I spent my days glued to a wide purple notebook, pen in hand, sometimes moving from the couch to the table on our back porch in the mornings. If I was up early enough, I'd watch the sun come up. It was there, in the still mornings, that I learned about life and started to piece my own back together.
As time went on, the depression started to lift. I was making more progress in my recovery, and the good days were more frequent than the bad. I started a couple different businesses and did a lot of experimenting and changing my ideas, and after a while, things started to work. I even went to a few startup events, which turned out to be awesome. My business was starting to make money, and my life was starting to get back on track. Above all, I always kept trying.
When I was in group therapy, they told us that if we could wake up every day and just make our bed, that was a good goal to strive for. Maybe at the time that was good enough, but now I can say that my goals are much bigger than that.
I want to be a successful entrepreneur doing what I'm passionate about. I hope you can always dream a little bigger for your own life too. Just because we have depression or anxiety doesn't mean we have to settle—we just have to fight a little harder than most people. Don't let anyone tell you that you can't do something.
I think we all have something like this.
Something that, even if we were depressed or laying on the couch for a week, we would continue to work on, or at least roll around in our mind. And sometimes our passions are concealed over the years by what we think we're supposed to do, or what society tells us to do, but somewhere, deep down, the spark never leaves us.
It's there, just waiting for us to blow on the ember gently and fan the flames into something great.
Love elephant and want to go steady?
Author: Katie Elizabeth
Apprentice Editor: Renee Jahnke / Editor: Travis May

Image:  Eddi van W/Flickr