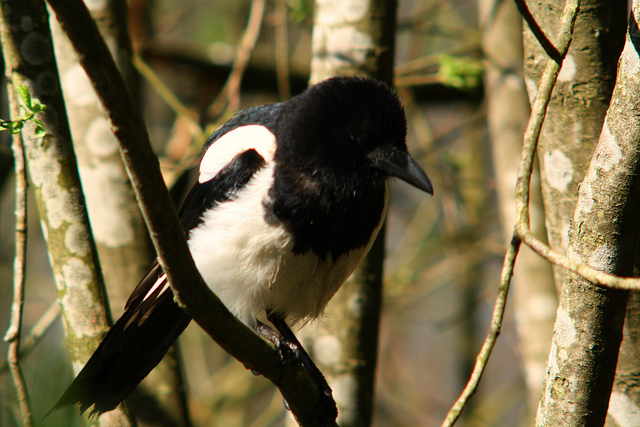 Jack of all trades, and master of none. That's how I often feel!
I'm like a magpie, eternally attracted to shiny things. Except those things are skills—like knitting, jewelery-making, book-writing, dog-training, meditation instruction. So many exciting trades to experiment with, yet so little time.
My biggest problem seems to be, that what attracts me most tends not to be lucrative enough for me to be able to make a living from it. And so, out of necessity, I have to do other stuff as well. Which means, I can never seem to find enough time (or energy) to properly master the things that might give me the most joy to offer to the world.
I need to focus. I need to own my lack of focus in order to begin to let it go. To heal the fear around mastery.
I would love to find just two things that I could do well, would pay me well (so I can afford to give them the focus they deserve), and that would never feel like work. Be of service doing "work" that makes my heart sing.
So, 2015: pick two things. Just decide. And become a master, goddamit!
Love elephant and want to go steady?
Author: Hilda Carroll 
Apprentice Editor: Hilda Carroll

Photo: Blondin Rikard via Flickr