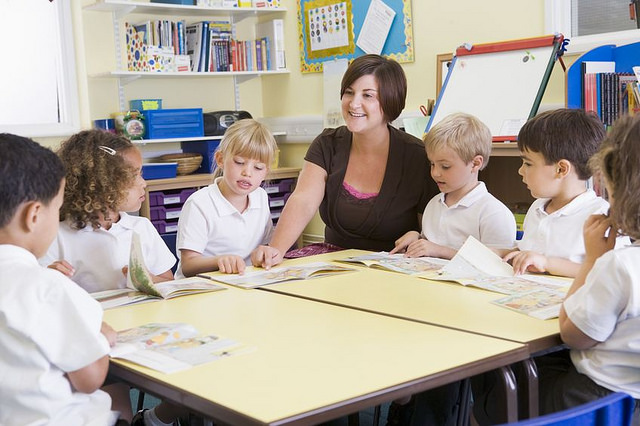 I had no idea of the desperate pain of dyslexia until I wound up with two children who would teach me it's reality.
It isn't just the struggle with reading and writing; the agony lies in the self-loathing and negative internal dialogue that eats at their souls and causes them to forget that they are more than their inability to spell.
My twins are 12, that age when you just want to be like everyone else. To them, keeping up with the peer group is the most pressing issue of the day. That's the age when you can't see that the future holds far more than being judged on your ability to read and write.
My twins are crazy, bright, sparkling, juicy, wise miracles who are falling so far behind in the literacy bound education system that every day at school is torture. Every day at school is a reminder that they are not enough.
Every day they turn in on themselves a little more, hunched and hating.
They can't join the book club where all their best friends hang out. At cafes, restaurants, museums or exhibitions they have to suffer the public humiliation of having things read to them. They can't join in conversations about Harry Potter or The Ranger's Apprentice and they attend 'special' classes and do conspicuously different schoolwork.
They are isolated and lagging. Losers already.
Aged 12.
At night they cry and cry, fat tears of brokenness, hopelessness. They are begging for a 'cure' and to be made normal, like everyone else.
Before I witnessed this first hand I had no idea dyslexia caused so much anguish for such sweet, young hearts—these unique miracles bulging with so much potential, such creative thoughts, such a flexible view of the world and the people in it and only limited ways to express it.
This is a poem for all the brave and beautiful dyslexics out there. I honour your strength, your minds and your souls.
You are amazing and we really need you.
***
The Truth Is You're Amazing
Do you know how many things had to fall into place for you to be here?
Alive and under this big sky?
All the things that have ever happened made space for you to be born.
It all pointed at you.
And you came. To here. Now.
In every way that you are you. In every amazing way.
There is no other you. Or me. Or her. Or him.
Nothing even close.
Magic stardust grains from the beginning of time tumbled together and made you.
Just you.
If you could only see the wonder that you are.
Like a snowflake or a speck of sand, you are a beautiful one off.
A work of art.
So when you think that you are lacking.
When tears of unfair burn down your sweet face.
When self-hatred screams inside your brilliant mind.
When you compare yourself to someone else and decide you are not good enough.
Remember what the truth is—you really are amazing.
Relephant Read: 
Author: Miranda Wyndham-Baker
Editor: Renee Picard 
Image: Ilmicrofono Oggiono at Flickr