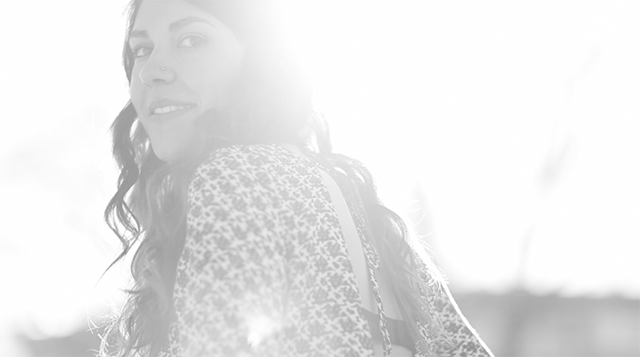 Monday I spent doing a bunch of work that just isn't great to show on film, finalizing a proposal, setting a social strategy, and prospect calls.
There was one light in my day, which was getting the final shots for a sexy Bike Stylish Valentines Day Commercial. Day 18: Fall in Love with Biking this Valentines Day.
See the entire Bike Stylish video below. This entire video was shot by bike.
The beautiful lady in the video (who will be the star of Part II of our Bike Stylish Love Story) is stylist and fashion blogger Meghan Sampson. I interviewed Meghan for Elephant Journal last year on her Bike Stylish Tips for Looking Chic on the Cheap.
The handsome man who is sexually exploited in the video is my boyfriend, Dan.
If you're just starting in on these video blogs, here is a quick recap: I'm doing a 30 day video blog series on elephant journal called Truth or Consequences: My 30 Day Startup Video Blog on my experience re-launching my business from the ground up.
Catch up on my previous entries here:
Author: Jeanne Eisenhaure
Editor: Renée Picard
Photos and videos: via the author