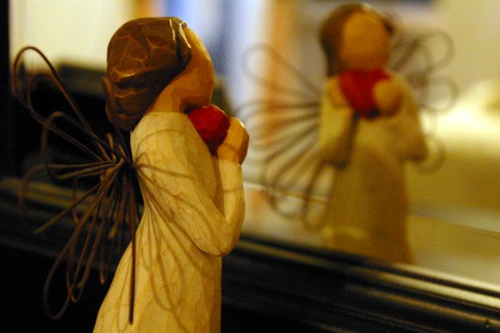 Dear Soul,
My soul…
My lifelong companion and friend
Cease the desire to talk negative about yourself!
Cease the desire to be rude to yourself!
My entire life I have been so concerned with not being rude to others that I have failed to realize how much of a b!tch I have been to you!
I am sorry!
I am so unbelievably sorry…
You do not deserve to be treated with such hatred
You do not deserve to feel less than all that you truly are
You are beautiful inside and out
Your soul can light up the night sky
Your eyes can calm the restless
Your nurturing soul wraps its arms around every lost soul it meets
I am sorry that so many times I told you you were fat…
Your curves are like the mountains of the Appalachians
Your spine like the Rockies
A landscape of love and leisure
Your golden locks like a lion's mane
Your small hands that save
Please remember, thoughtful soul
That your mind is perfect
That you can create whatever it is your heart desires
You are an intelligent being with much to offer this world
Don't hesitate to share your ideas and wonders
For each one is like a morning bird's song
So dear soul,
My soul…
Please learn that you are wonderful
Learn to love yourself as you love others
For you are worthy of your own love!
Relephant:
Author: Hannah Hilton

Editor: Travis May

Photo: Viri G/Flickr