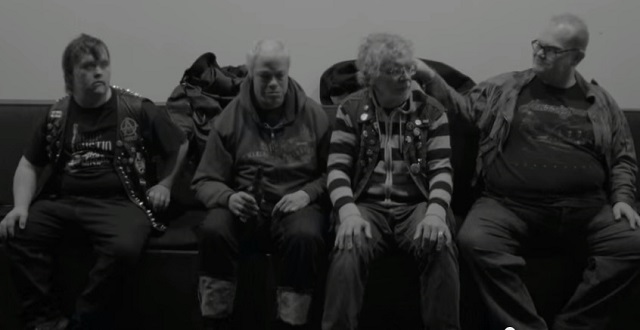 Punk rock makes room for everyone.
I've loved punk rock since I was 13 years old.
A fad? A phase? Bullsh*t.
I'm 34 years old, and I still love it. When I listen to punk music, it still makes my heart feel the same way.
For me, punk rock has always been about about unity, tolerance and acceptance.
It's about staying true to yourself, showing compassion for others and fighting the good fight.
When I got home last night, my husband was super excited to show the video below with me. After a moment, I understood why!
The members of this 4-piece punk band from Finland all have Down Syndrome. Some of them are on the autism spectrum as well.
The article accompanying the video states that the band PKN (Pertti Kurikan Nimipaivat) has been playing music together for 6 years, raising awareness about Down Syndrome.
Their next endeavor will be to enter the Eurovision Song Contest, an annual contest for musicians in European countries.
They plan to submit their song "Aina Mun Pitaa." Check it out:
These guys are punk as f*ck and super inspiring!
*Relephant read:
Author: Yoli Ramazzina

Editor: Renée Picard

Photo: YouTube screenshot