*Disclaimer: The author requested all body shapes and sizes be submitted for this article. Readers had three weeks to submit images. This article may not represent all bodies roaming this earth, but it represents those that had the huevos to be vulnerable, in the author's community.

~
He said, "You become. It takes a long time. That's why it doesn't happen often to people who break easily, or have sharp edges, or who have to be carefully kept. Generally, by the time you are Real, most of your hair has been loved off, and your eyes drop out and you get loose in the joints and very shabby. But these things don't matter at all, because once you are Real you can't be ugly, except to people who don't understand." ~ The Velveteen Rabbit
I was told recently that my superpower was vulnerability. 
There isn't much I don't have the huevos to write about.
I've written about my experience within abortion.
I've talked about the journey of finding my father and meeting him for the first time.
I've written poems about having sixty bucks in my account and being embarrassingly, unromantically flat broke. 
Recently, I decided to bare all and really show my cards.
I posted an image of my stark white ass in front of a fifteen foot waterfall in Costa Rica and talked about my fear of being naked, alone and with a partner.
A reader, Athena Macmillan commented on the photograph of my a** and said,
"I honestly applaud your confidence and vulnerability in doing this. It's a beautiful and freeing photo. I admire it, and wish I could do the same. But the comments I have had on clothed photos of me are bad enough… I just wish I lived in a society where I was this free to post something so revealing (physically and emotionally) and receive the courtesy you have. I know it should be about me loving myself and being comfortable in my own skin—but the comments still hurt, they still restrict. To post a photo like this for someone of my size, would likely be more damaging than freeing and that makes me sad."
I responded, gently that she was free, in that moment, to post something as physically and emotionally revealing as this.
I told her that regardless of the size of my a**, it was terrifying to post the image online.
I told her that she had the choice, a camera, a bum and the guts to do it.
So, she did: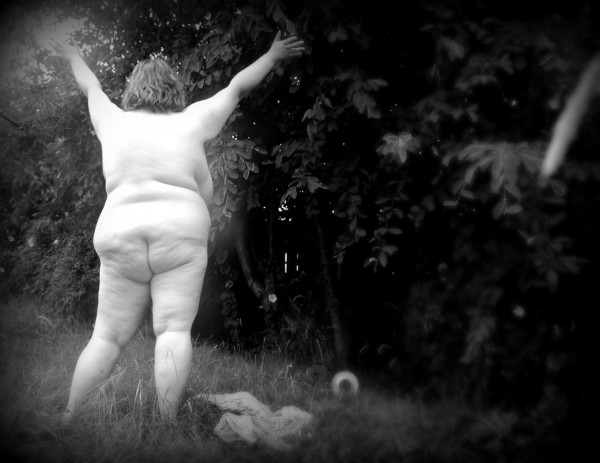 "Taking this photo was the easy part (apart from balance the glare off my lily white ass). Posting it in front of society's critical gaze is where it gets hard…" ~ Athena Macmillan
Not one reader made a negative or hurtful comment; instead, she received 53 likes and plenty of support.
It inspired me to write an article with images of people at home in their skin, celebrating themselves in their soul wrapping papers.
We are born with bodies, we may as well love them.
When we get naked, emotionally and physically, we create a space for others to do the same.
Thank you to all who, literally, got naked with me.
You inspire me.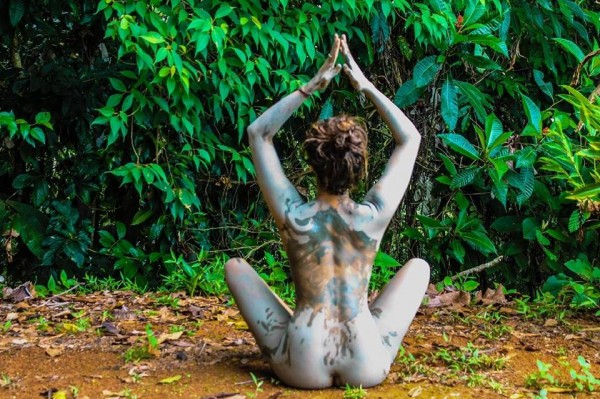 "To see you naked is to recall the Earth." ~ Federico García Lorca
Queen: Coco Becker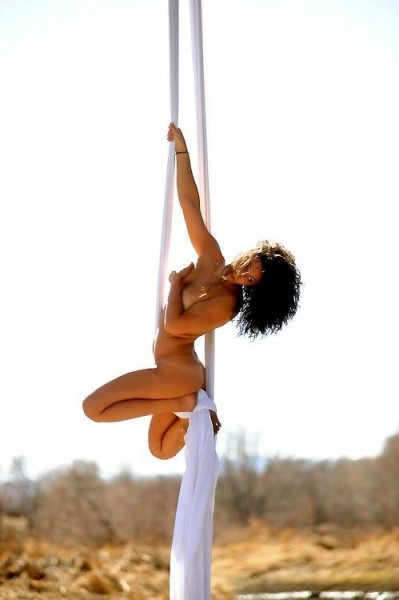 "Soul of all souls, life of all life—you are That.
Seen and unseen, moving and unmoving—you are That.
The road that leads to the City is endless;
Go without head and feet
and you'll already be there.
What else could you be?—you are That."
~ Rumi
Goddess: Alexandra Nikolova    Photographer: Scott Strohmeier
"Where I was living in the bush in Botswana Africa, for a year we had to be on guard for predators (lions /leopards) I don't know why being naked made a difference—covered or uncovered I was still not at the top of the food chain! But for some reason naked made it so much more "Raw"—it was liberating!" ~ Penny Light
She is: Penny Light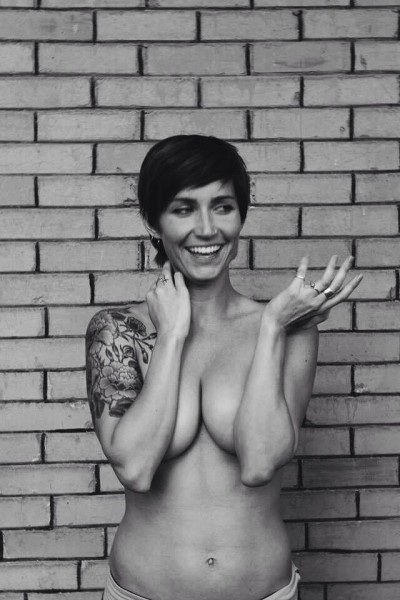 "Love yourself first and everything else falls into line. You really have to love yourself to get anything done in this world." ~ Lucille Ball
Queen Bee: Corin Janell Todd  Photographer: Jeremy riley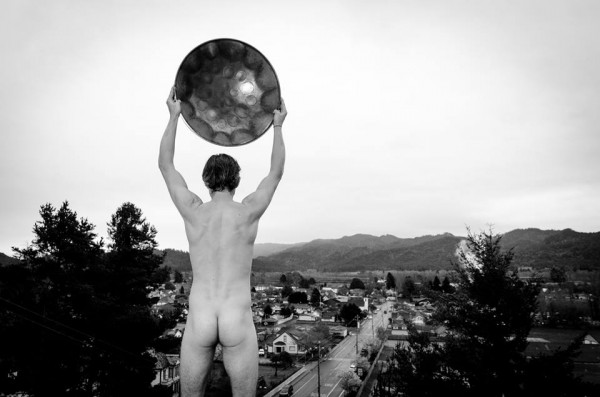 "To share your weakness is to make yourself vulnerable; to make yourself vulnerable is to show your strength." ~ Criss Jami
King: Jesse Jonathan  Photographer: Chuck Johnson
"What happens when people open their hearts?…
"They get better." ~ Haruki Murakami
Agua Goddesses: Annie Plowman &  Maddison Keller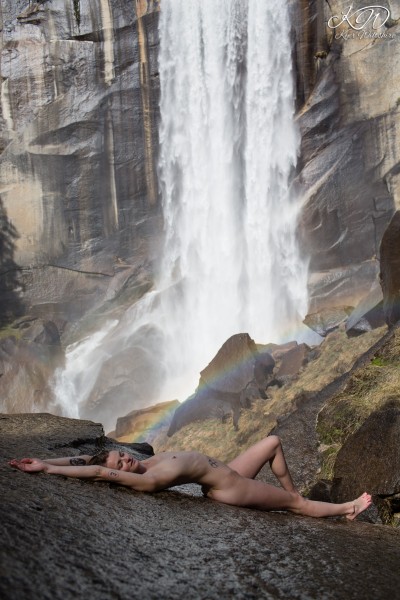 "Hate to disappoint, but no feathers. I came to Earth stripped naked." ~ Becca Fitzpatrick
Heroine: Ericka Lynn  Photographer: Kyer Wiltshire
 "I must learn to love the fool in me–the one who feels too much, talks too much, takes too many chances, wins sometimes and loses often, lacks self-control, loves and hates, hurts and gets hurt, promises and breaks promises, laughs and cries. It alone protects me against that utterly self-controlled, masterful tyrant whom I also harbor and who would rob me of my human aliveness, humility, and dignity but for my Fool." ~ Theodore I. Rubin
Goddess: Angeline Dickson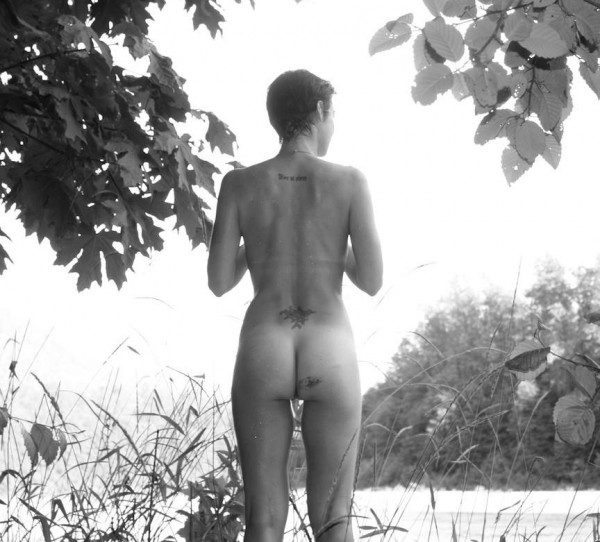 "What other people think of you is none of your business" ~ Paulo Coelho
She is: Tracey Langille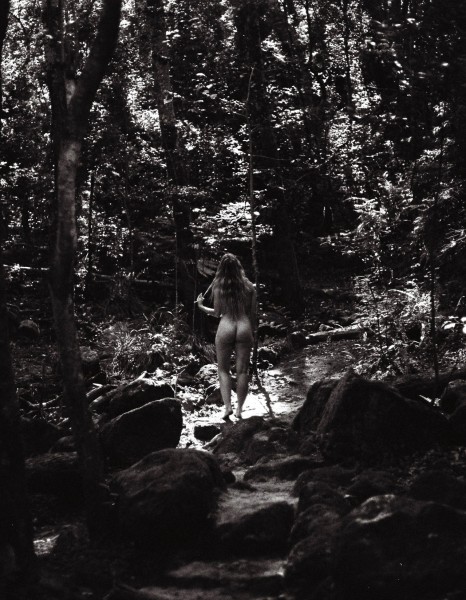 "For what is it to die but to stand naked in the wind and to melt into the sun? And when the earth shall claim your limbs, then shall you truly dance." ~ Kahlil Gibran
 Anonymous cheeks. Photographer: Jordan Sweke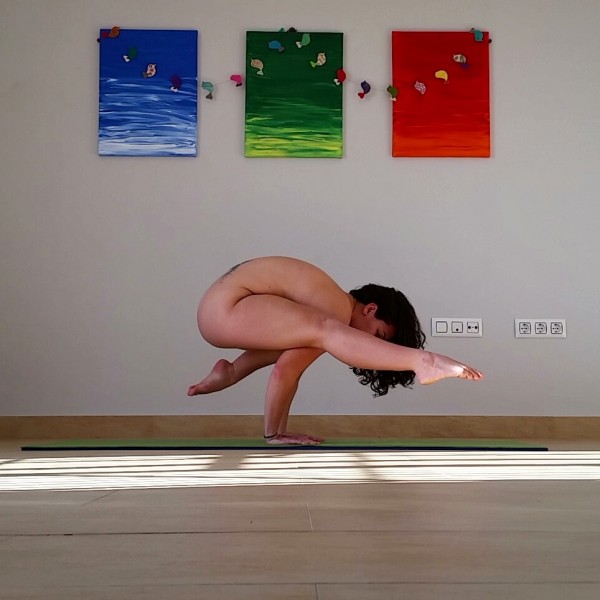 "Every child is an artist. The problem is how to remain an artist once he grows up."
~ Pablo Picasso
Self portrait by: Emily Palmer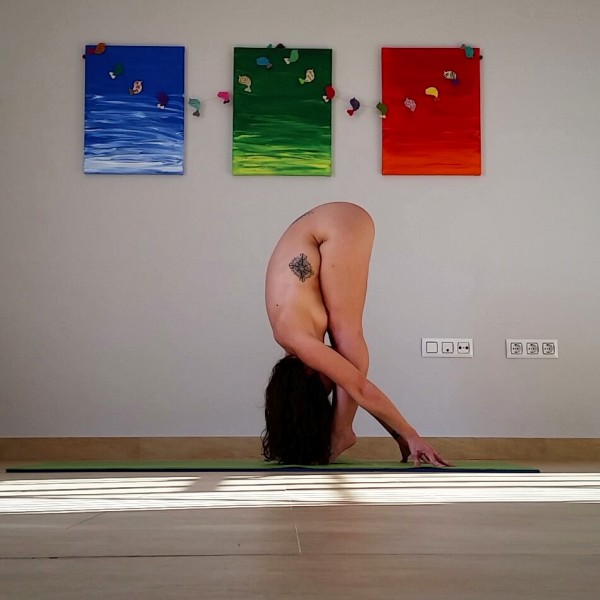 "Creativity is the greatest rebellion in existence." ~ Osho
Self portrait by: Emily Palmer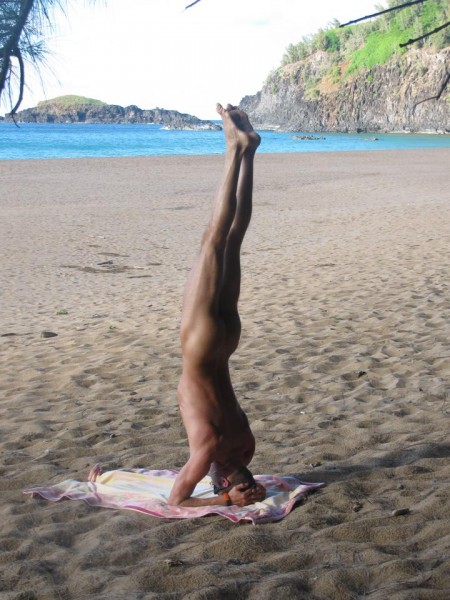 "Because true belonging only happens when we present our authentic, imperfect selves to the world, our sense of belonging can never be greater than our level of self-acceptance."  
~ Brené Brown
King: Dan, in Hawaii.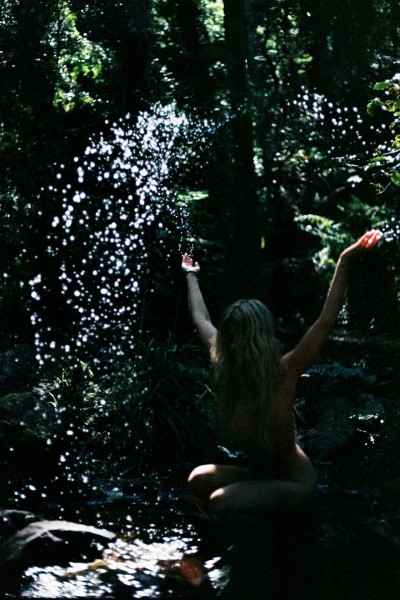 "Joy is what happens to us when we allow ourselves to recognize how good things really are." ~ Marianne Williamson
Model: Sarah Mahini.  Photographer: Jordan Sweke 
"Take hold of your own life.
See that the whole existence is celebrating.
These trees are not serious, these birds are not serious.
The rivers and the oceans are wild,
and everywhere there is fun,
everywhere there is joy and delight.
Watch existence,
listen to the existence and become part of it."
~ Osho
Model: Katja Marr  Photographer: Jordan Sweke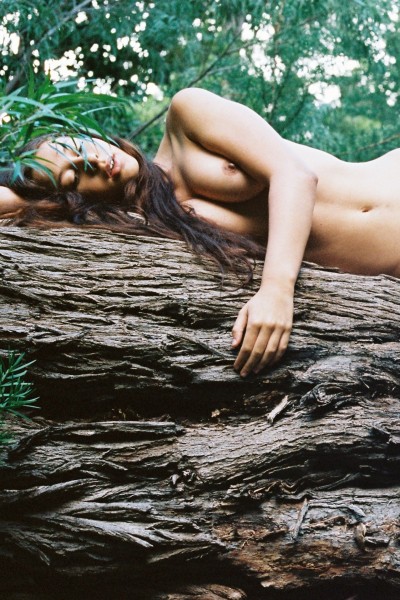 I celebrate myself, and sing myself,
And what I assume you shall assume,
For every atom belonging to me as good belongs to you."
~ Walt Whitman
Trunk Goddess: Katja Marr Photographer: Jordan Sweke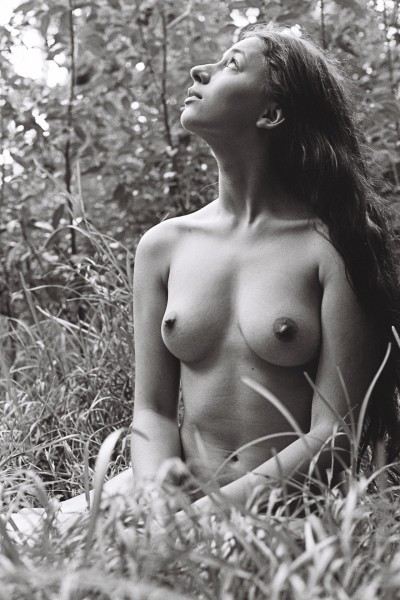 "Dare to love yourself
as if you were a rainbow
with gold at both ends."
~ Aberjhani
She is: Katja Marr    Photographer: Jordan Sweke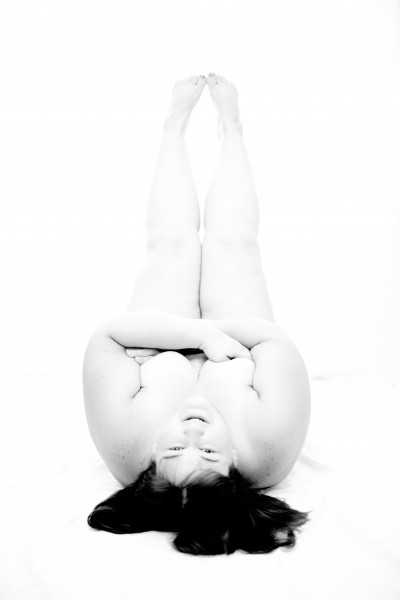 "The most terrifying thing is to accept oneself completely."
~ C.G. Jung
She is: Heather Hickey  Photographer: Makennah Walker
"Brother, stand the pain.
Escape the poison of your impulses.
The sky will bow to your beauty, if you do.
Learn to light the candle. Rise with the sun.
Turn away from the cave of your sleeping.
That way a thorn expands to a rose." ~Rumi
Man: Maurice Turk   Photographer: Jordan Sweke  Series: Howl
 "One of the greatest regrets in life is being what others would want you to be, rather than being yourself."  ~ Shannon L. Alder
He is: Maurice Turk   Photographer: Jordan Sweke Series: Howl
 "Respond to every call
that excites your spirit."
~ Rumi
Self Portrait by Jordan Sweke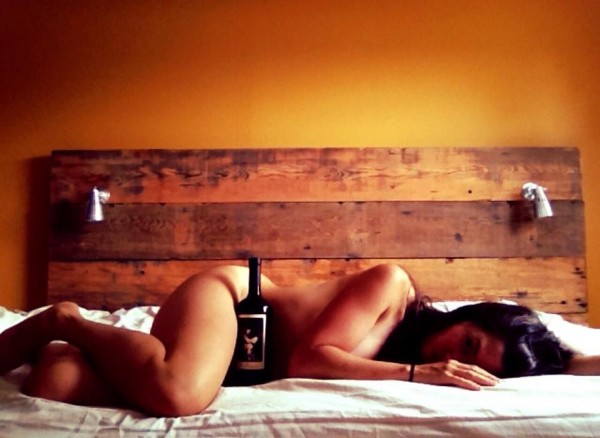 "Drop the idea of becoming someone, because you are already a masterpiece. You cannot be improved. You have only to come to it, to know it, to realize it."
~ Osho
Shell Windsor.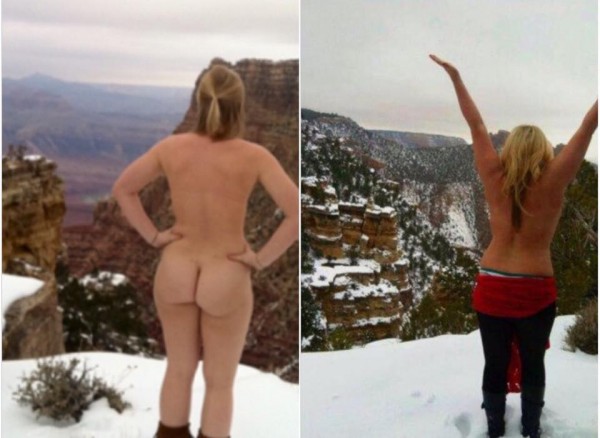 "My best friend and I went to the Grand Canyon and stripped down. She and I are both full time working moms who never really get out, so this felt like a big deal to us to be so free and spontaneous." ~ Tara Link
They are: Tara link & amiga.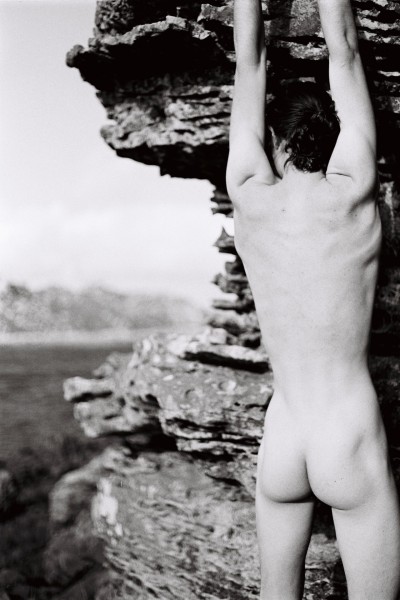 "The person in life that you will always be with the most, is yourself. Because even when you are with others, you are still with yourself, too! When you wake up in the morning, you are with yourself, laying in bed at night you are with yourself, walking down the street in the sunlight you are with yourself. What kind of person do you want to walk down the street with? What kind of person do you want to wake up in the morning with? What kind of person do you want to see at the end of the day before you fall asleep? Because that person is yourself, and it's your responsibility to be that person you want to be with." ~ C. JoyBell C.
He is anonymous. Photograph by: Jordan Sweke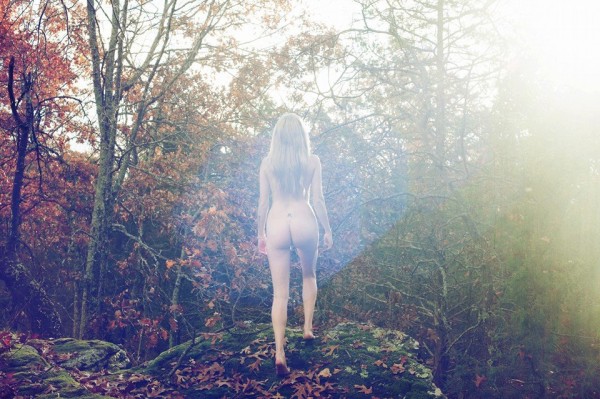 "Operation Self-Esteem—Day Fucking One." ~ Elizabeth Gilbert
Self portrait by Britt Johnson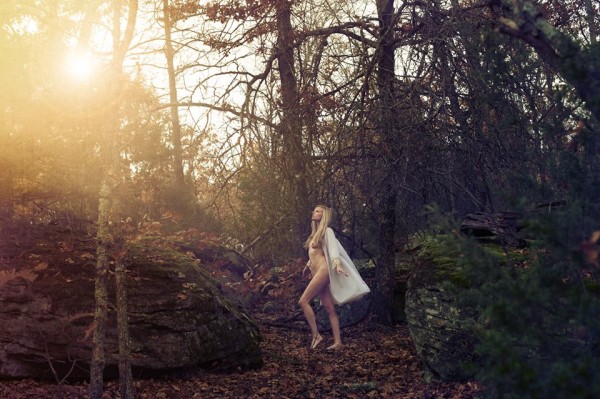 "With enough courage, you can do without a reputation." ~ Margaret Mitchell
Self portrait by Britt Johnson 
:
 "I don't really want to become normal, average, standard. I want merely to gain in strength, in the courage to live out my life more fully, enjoy more, experience more. I want to develop even more original and more unconventional traits" ~ Anaïs Nin
Goddess: Kathryn Diane Sandilands  Photographer: Makennah Walker
"What would life be if we had no courage to attempt anything?"  ~ Vincent van Gogh
He is: Larry Spilberg
"Above all, be the heroine of your life, not the victim."  ~ Nora Ephron
Her: Lorine Guido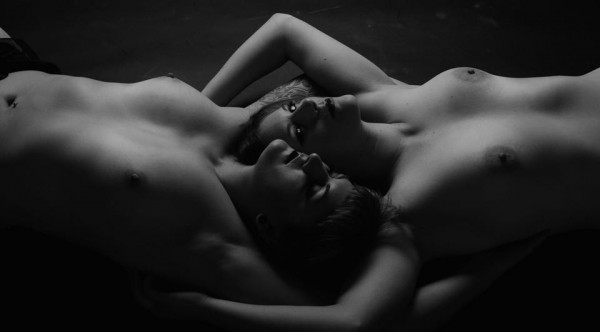 "Do your thing and don't care if they like it."  ~ Tina Fey
They are: Melissa Wardley & Melanie Maier   Photographer: Corey Pollack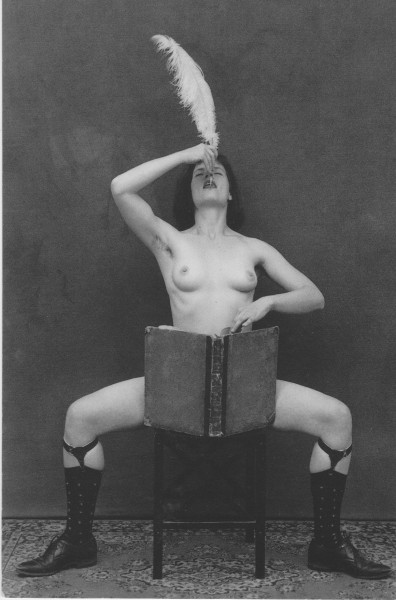 "Never interrupt someone doing something you said couldn't be done." ~ Amelia Earhart
Photographer/Queen: Dianne Whelan  Series: Herotica
"Risk anything! Care no more for the opinion of others … Do the hardest thing on earth for you. Act for yourself. Face the truth."  ~ Katherine Mansfield
Journal entry: 14 October 1922
Photograher: Dianne Whelan Series: Herotica
"If you celebrate your differentness, the world will, too. It believes exactly what you tell it—through the words you use to describe yourself, the actions you take to care for yourself, and the choices you make to express yourself. Tell the world you are one-of-a-kind creation who came here to experience wonder and spread joy. Expect to be accommodated."  
~ Victoria Moran
He is anonymous. Photographer: Jordan Sweke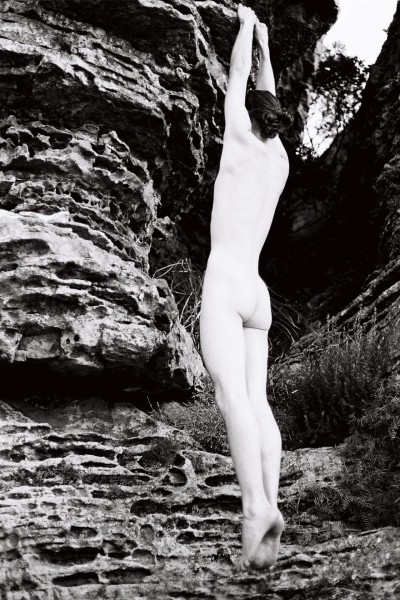 "Courage is knowing what not to fear." ~ Plato
He is anonymous   Photographer: Jordan Sweke 
"Out of your vulnerabilities will come your strength." ~ Sigmund Freud
She is anonymous. Photographer: Jordan Sweke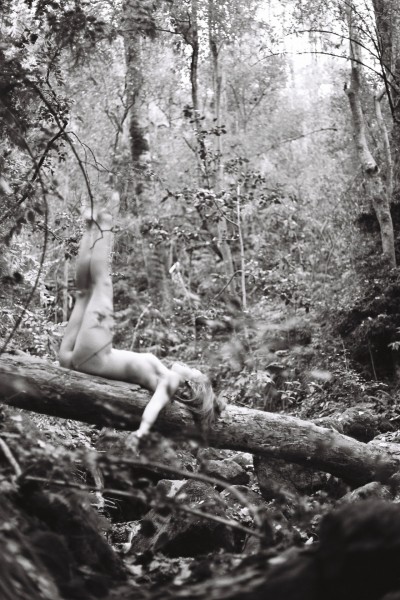 "Come, return to the root of the root
of your own soul."
~ Rumi
Anonymous Tree Princess. Photographer: Jordan Sweke
"Nothing others do is because of you. What others say and do is a projection of their own reality, their own dream. When you are immune to the opinions and actions of others, you won't be the victim of needless suffering." ~ Miguel Ruiz
Anonymous lionheart.  Photographer: Jordan Sweke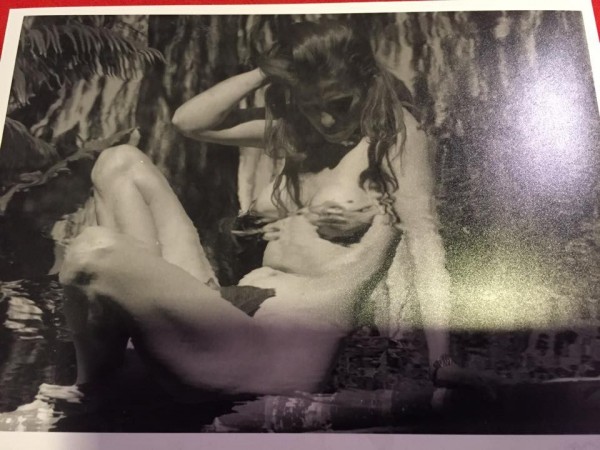 "You can search throughout the entire universe for someone who is more deserving of your love and affection than you are yourself, and that person is not to be found anywhere. You, yourself, as much as anybody in the entire universe, deserve your love and affection."  
~ Gautama Buddha
She is: Kathleen Newhard Berton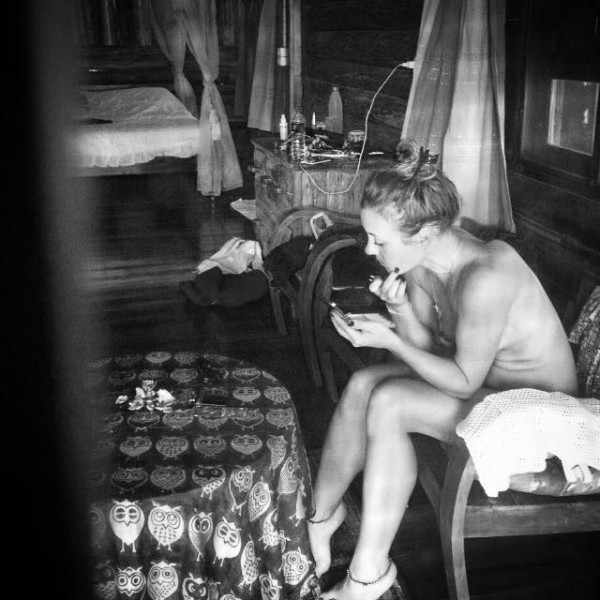 "The naked truth is always better than the best-dressed lie."  ~ Ann Landers
Her: Amy Nash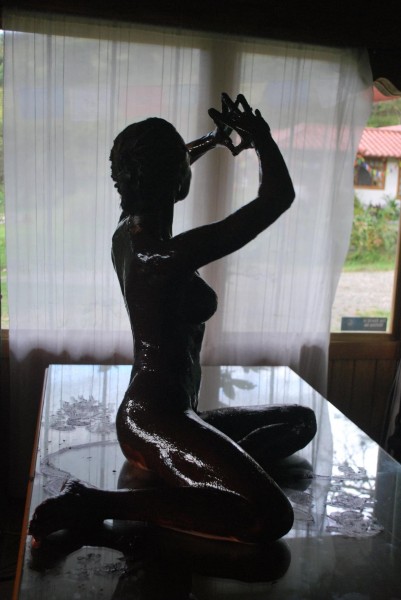 "You can be the most beautiful person in the world and everybody sees light and rainbows when they look at you, but if you yourself don't know it, all of that doesn't even matter. Every second that you spend on doubting your worth, every moment that you use to criticize yourself; is a second of your life wasted, is a moment of your life thrown away. It's not like you have forever, so don't waste any of your seconds, don't throw even one of your moments away."  ~ C. JoyBell C.
Chocolate goddess: Anna Suvorova   Photographer: Irina Egorova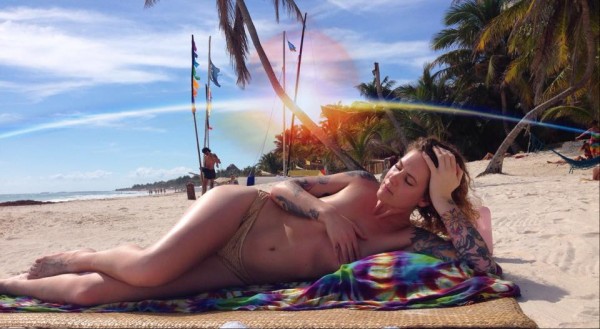 "Pretty women wonder where my secret lies.
I'm not cute or built to suit a fashion model's size
But when I start to tell them,
They think I'm telling lies.
I say,
It's in the reach of my arms
The span of my hips,
The stride of my step,
The curl of my lips.
I'm a woman
Phenomenally.
Phenomenal woman,
That's me."
~ Maya Angelou
Queen: Taylor EyeWalker

"Courage is resistance to fear, mastery of fear—not absence of fear." ~ Mark Twain
King: Brent Bona
"We all came into this world naked. The rest is all drag." ~ RuPaul
Dancing King: Simon Paul Sutton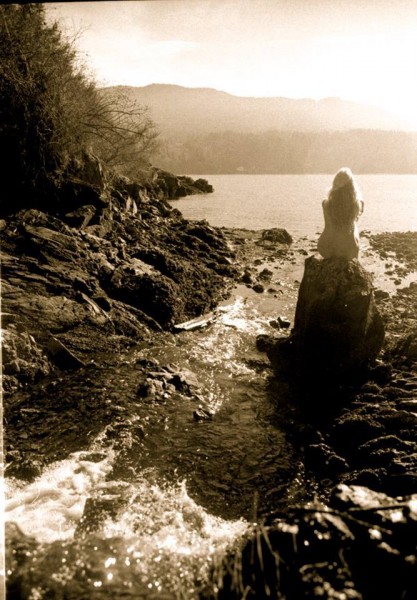 "Those who are willing to be vulnerable move among mysteries."  ~ Theodore Roethke
Wood Nymph: Anonymous  Photographer: Serena Shipp 
"It doesn't interest me what planets are squaring your moon. I want to know if you have touched the center of your own sorrow, if you have been opened by life's betrayals or have become shriveled and closed from fear of further pain!I want to know if you can sit with pain, mine or your own, without moving to hide it or fade it, or fix it.
I want to know if you can be with joy, mine or your own, if you can dance with wildness and let the ecstasy fill you to the tips of your fingers and toes without cautioning us to be careful, to be realistic, to remember the limitations of being human."
~ Oriah Mountain Dreamer
She is: Katja Marr  Photographer: Jordan Sweke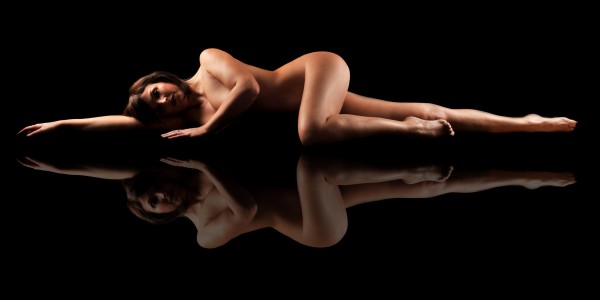 "Let our scars fall in love."  ~ Galway Kinnell
 She is: Michelle Canning    Photographer: Sian Meenan
Relephant read:

How to fall in love with yourself:

Bonus inspiring viewing: Photos: Homebirth Unveiled—The Voice & Heart of Homebirth Mothers. (150+photos)

Author: Janne Robinson

Editor: Ashleigh Hitchcock