Date a girl who likes to shovel—she's not afraid to dig deeply into life.
She's not afraid to get red and sweaty in a way that has nothing to do with sex, and while it might not seem important now, it will become welcomed when life gets difficult and when she's delivering your baby after less than 30 minutes in the hospital, including parking time.
A girl who shovels knows to take it moment by moment, or else it would be too much. She knows there is often ice underneath powdery perfection and, yes, she made up that terrible metaphor for how she can handle love and humanity's flaws.
She enjoys the simple things, like exercise and the outdoors and she knows, also, that these basic pleasures will keep her mentally and physically healthy to both enjoy and deal with the world as it comes to her.
A woman who shovels understands that her Pilates and yoga workouts are meaningless if not translated into daily living; she has a strong body and the ability to breathe through life one inhale and exhale at a time.
She's aggressive. She's aggressive enough to love the way that love deserves—powerfully and fully.
Date her because the most noxious fumes she wants to smell are the ones coming off the grill sitting in the driveway, piping smoke away into the snowy air.
She appreciates the shot of tequila you brought out to her and she took your offer to help as the token of love that it is and not as a sign of her femininity. More, she knows when to both accept help and turn it down.
She's self-reliant and fiercely so. She's the definition of a strong, independent woman. Still, she doesn't believe for one instance that love is without need.
But she is no masochist—the skirt of the driveway is a beacon of joyful completion.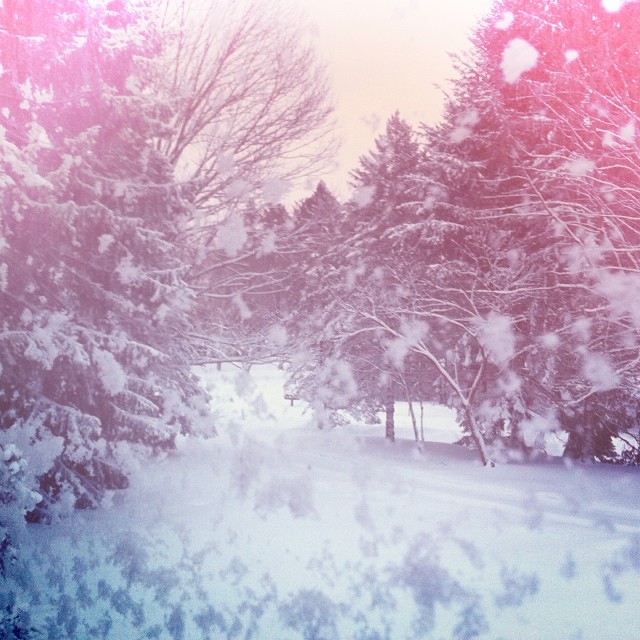 Yet she doesn't fear challenges. A woman who shovels is likely the most stubborn bitch you know—which comes in handy when she ferociously stands by your side through life.
Date her because she knows snuggling by a fire would be romantic, but that getting you safely prepared for work the following day is a much more practical gesture of her affections.
Date her because she's not afraid to be practical. Yes, love requires romance, but lifelong partnership requires much more (and she knows this).
Date her because her parents shoveled too. She watched her mom don thick, brown suede snow boots and head outside—and she's learned the value of working for what you want.
Date a girl who shovels snow in a chevron pattern because she's a geologist at heart (okay, personal inclusion there—bwahaha, geolgist-jokey pun intended).
But, seriously, date her because all she wants as a reward for her hard work is a snow-angel—this woman knows, equally, how to play and work to capacity.
Date her because you might someday want to marry her, if she'll have you, and then, if you have her children, know that she'll want her own little daughter to watch her shovel with her nose pressed against the cold glass inside, standing near a more-than-capable dad—date her because she believes that both men and women should be feminists; that all of us are more than capable human beings.
But, lastly and without fail, date her because, at the end of the day, she knows how to make it easy to come home.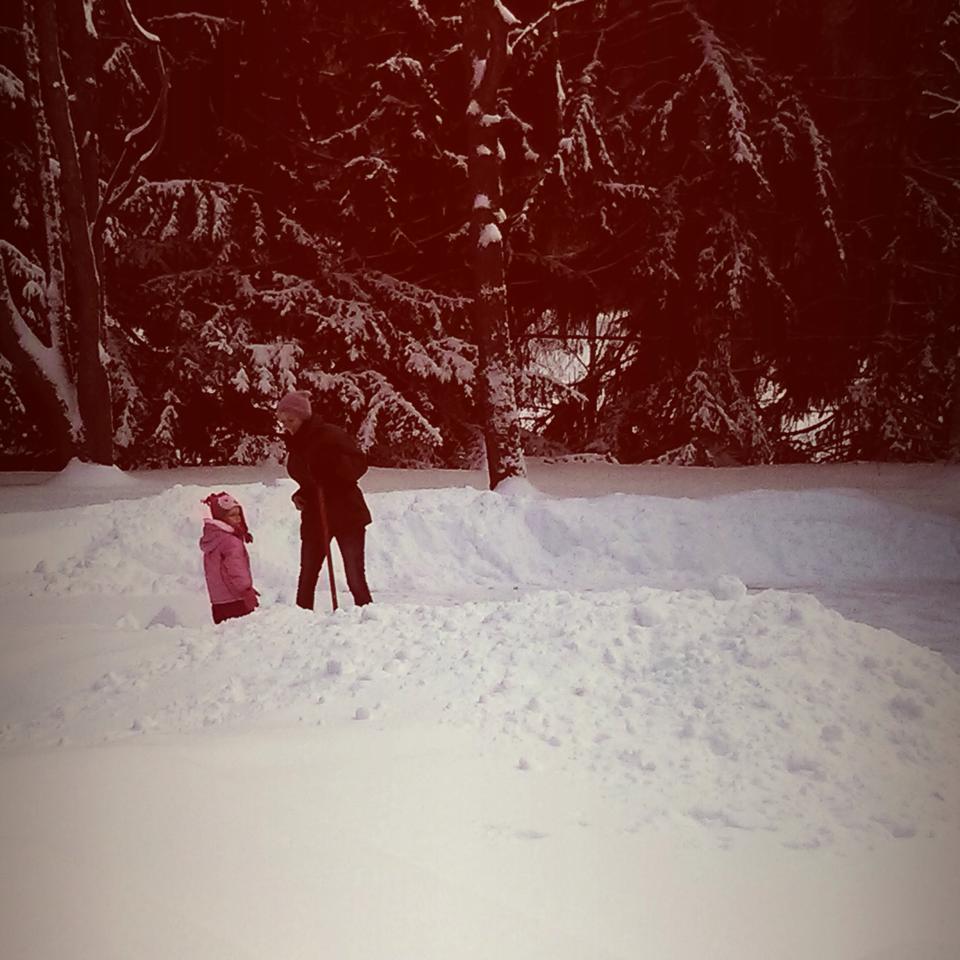 *
Relephant Reads:
Author: Jennifer S. White
Editor: Renee Picard 
Photos: Author's own.